Retiring Texans face a minefield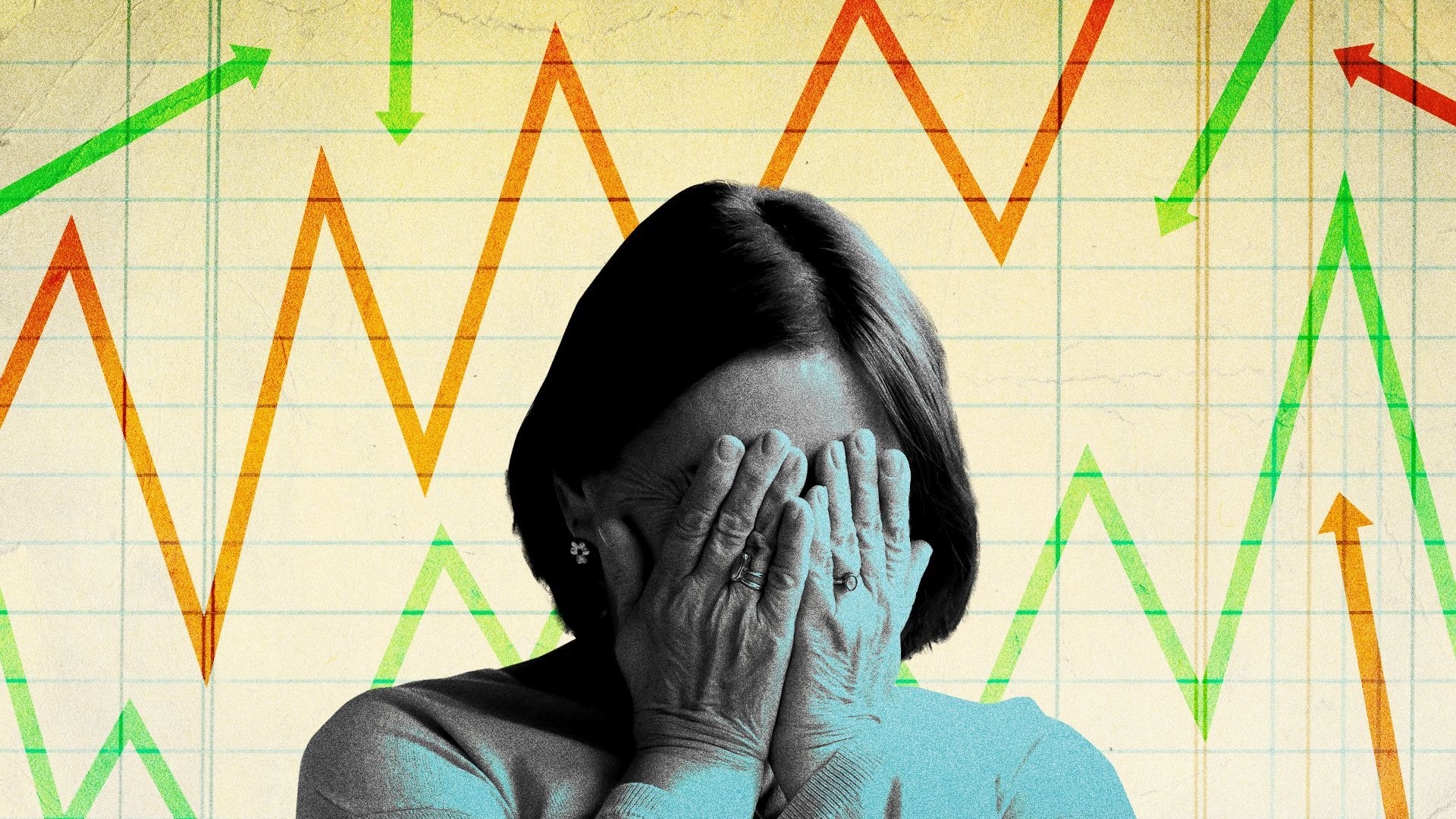 Americans retiring now are going it alone, and they're the first generation to rely on private savings instead of pensions to navigate the financial vortex of retirement.
Why it matters: 401(k) plans and IRAs don't generate steady and predictable income like pensions or Social Security. The result is a feeling of perpetual insecurity, even among people who've amassed substantial savings, Axios' Felix Salmon reports.
The big picture: When their paychecks go away, retirees with savings find it difficult to know how much money it's safe to withdraw and spend every month — especially without knowing how many months they'll live.
State of play: For most retired Americans, many of whom stopped working as long ago as the last century, guaranteed income still covers more than half of their total monthly spending.
But today's retirees find themselves in a much more uncertain situation, with a host of spending needs — some foreseeable, some coming out of the blue — that rely on a volatile and unpredictable retirement portfolio.
By the numbers: In a recent Goldman Sachs survey, 51% of retirees reported living on less than half the income they enjoyed pre-retirement.
45%, including 54% of female retirees, said they found entering retirement to be somewhat or very stressful in terms of financial anxiety.
Those numbers are certain to rise as guaranteed incomes make up an ever-smaller proportion of retirement income.
Zoom in: Texas was the 10th most popular state for retirees to move to in 2021, per a new SmartAsset report. Roughly 5,500 retirees moved to the state that year.
Frisco and San Antonio were among the top 10 cities for retirees, per SmartAsset.
"Texas has proven to be tax-friendly toward retirees. Since there is no state income tax in Texas, Social Security income and withdrawals from retirement accounts would not be taxed," the report says.
Reality check: Pensions may provide a steady income for some Texans, but they aren't completely reliable.
In 2017, the governor signed into law a bill to address shortfalls in the Dallas Police and Fire Pension System to save it from insolvency.
The Dallas police and fire pension fund was still short $3 billion last year, per KERA.
What's next: This legislative session, Texas lawmakers are deciding whether retired teachers can get a small bump in their monthly checks. If passed, it would be the first cost-of-living adjustment in almost 20 years for some retirees, per The Texas Tribune.
Are you recently retired or planning to retire soon? If so, Axios wants to hear about your experience with retirement.
Share your thoughts on this form if you're willing to talk to one of our reporters. Some responses may be featured in future Axios newsletters and on Axios.com
More Dallas stories
No stories could be found
Get a free daily digest of the most important news in your backyard with Axios Dallas.