Five places to test your relationship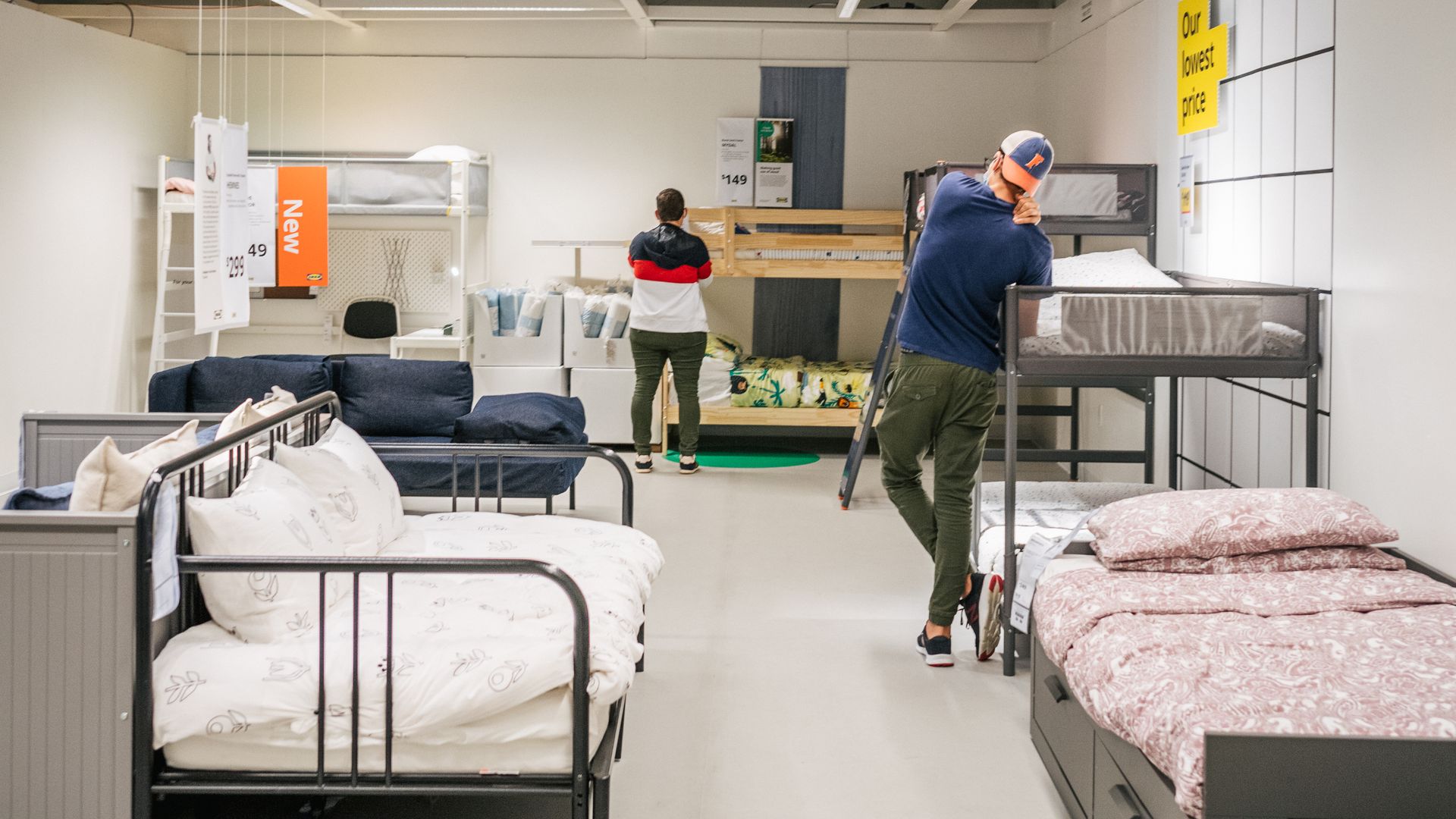 Feeling confident in your relationship? Maybe this V-Day you want to give your love a little stress test.
The big picture: We've assembled a short list of places where you and your partner can learn exactly what your relationship can survive.
🛃 Airport terminal: You're bleary-eyed, anxious, hauling several bags, and possibly hungry and dehydrated — and the success of your journey depends on reading signs that hang from the ceiling. Now add in the joy of delays and cancellations.
🚘 Parking garage: It's a cement maze where you leave one of your most valuable possessions — which also doubles as your ride home. What could go wrong?
🛋️ Furniture store: Little known fact — "Ikea" is actually Swedish for "I can't do this anymore."
🎰 Casino: Start with the prospect of losing a lot of money, add alcohol, flashing lights and the interminably loud din of slot machines. If you're still together when you leave, you've hit the jackpot.
🧑‍🍳 Cooking class: The joy of following directions and measuring ingredients combined with fire and the sight of your partner in a goofy apron and oven mitts — it's a recipe for breakup.
Honorable mention:
Any kind of high school or fraternity reunion
A mini golf course, especially if either of you is competitive
Carnival games
Oklahoma — the entire state is one big Bermuda Triangle for love
More Dallas stories
No stories could be found
Get a free daily digest of the most important news in your backyard with Axios Dallas.