North Texas begins redistricting process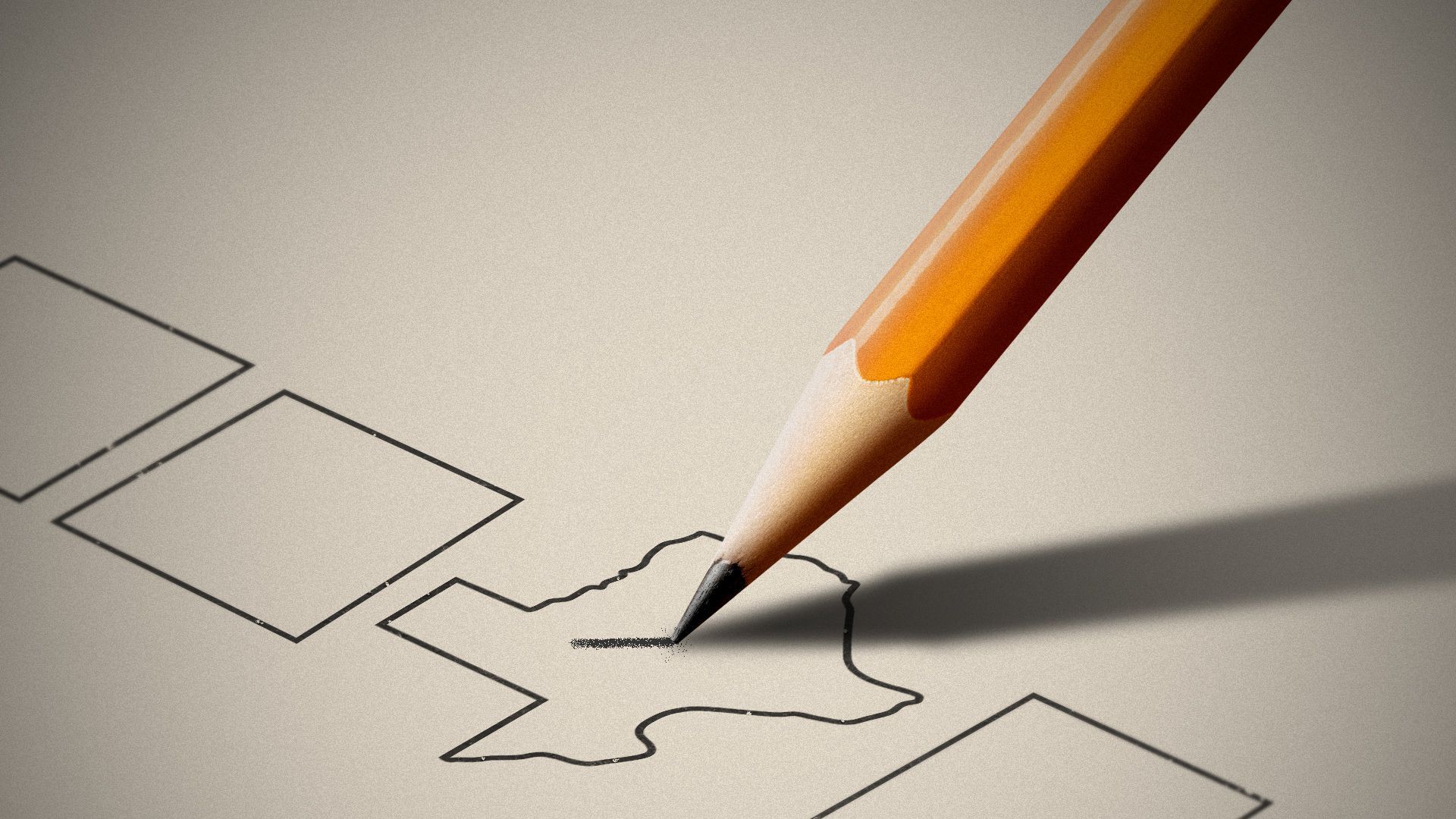 Statewide lines may have already been redrawn, but North Texas' redistricting process is just getting started.
Texas representatives approved new maps for Congress and the state Legislature, but the redistricting decisions already face legal challenges as many groups claim the new districts exclude minorities.
A Latino legal rights group filed a federal lawsuit this week claiming the redistricted maps violate the federal Voting Rights Act. The group says the state "has a uniquely deplorable record in its consistent disregard of Latino population growth."
Hispanic and white populations in Texas are nearly equal in size, and people of color made up 95% of the state's population growth in the latest census results, according to the Texas Tribune.
Why it matters: These maps will last until the next U.S. Census is completed in a decade, and in some cases, population changes over the past 10 years are no longer reflected in the redrawn lines.
Local redistricting affects who represents residents in their municipal and county governments.
Dallas County commissioners and the Dallas City Council were each briefed on the local redistricting process this week.
Redrawn districts ensure that a nearly equal number of people live in each district.
Republic commissioner J.J. Koch submitted an option to preserve white Republican voters in his district.
The map "gets the preferred candidate for those Anglo folks in the northeast corner" of the county, Koch said, according to the Dallas Morning News.
Tarrant County is hosting public input sessions this month on redistricting, but officials say the county commissioner precincts don't need to be redrawn.
The Fort Worth City Council has a special work session scheduled today to map out its redistricting plan.
What's next: Redrawing council and county districts won't happen overnight. For example, the Dallas City Council map must be completed in advance of the next election, which is in May 2023.
More Dallas stories
No stories could be found
Get a free daily digest of the most important news in your backyard with Axios Dallas.