Where to buy pączki in Central Ohio for Fat Tuesday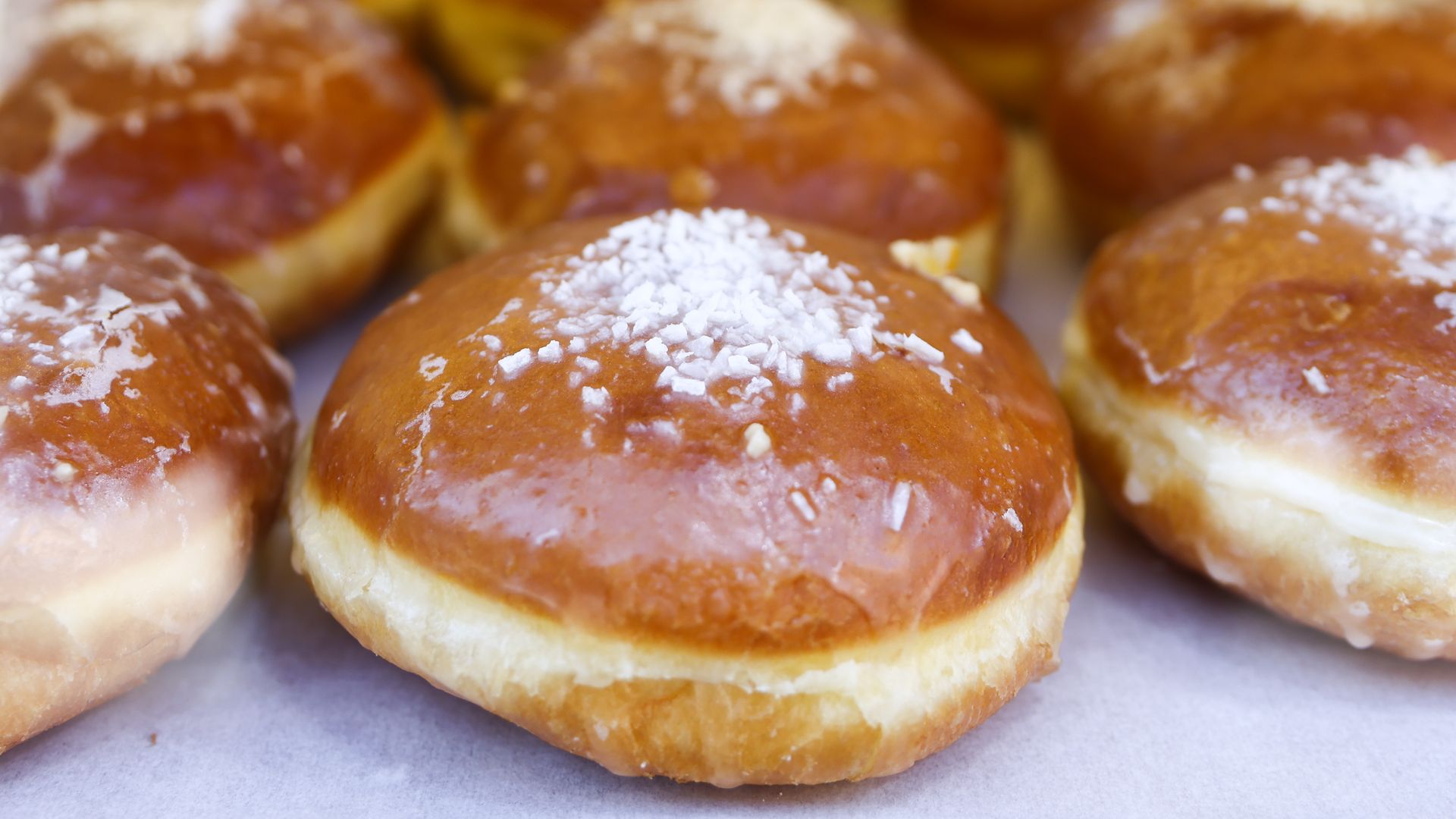 If you plan to feast on pączki today in honor of Fat Tuesday, our readers have got you covered.
Ruthie G.: "Tremont Goodie Shop in Upper Arlington! Mmm …"
Ann A.: "Kroger! Not exciting, but they are good."
Mark M.: "I am Polish on my mother's side. The Catholic church ️back in the Ohio Valley where I grew up usually has some of the older ladies make them as a fundraiser. Hard to beat.
I have bought the ones that Kroger sells and have never been disappointed, unless you wait too long and they have dried out."
Mallory G.: "I'm Polish and grew up in Amherst, where Kiedrowski's Bakery reigns supreme for pączki (and just about everything else). The line wraps around the building every year, and they have a polka band to keep customers entertained while they wait!
After growing up with that as my Fat Tuesday tradition, I was shocked when I went to college at Ohio University and learned that NOBODY knew what I was talking about when I mentioned pączki.
Since then, it's been my quest to introduce people to the pastry, but I've yet to find a place that doesn't just sell a donut and call it by another name (ahem, Buckeye Donuts!).
Resch's Bakery on the East Side has come the closest so far, but I've heard that My Old World Bakery on the West Side is a hidden pączki gem I need to scope out. I'll be trying that this year and will report back if it meets my standards! "
💭 Alissa's thought bubble: I'll second Resch's. I'm still thinking about the ones I ate last year!
More Columbus stories
No stories could be found
Get a free daily digest of the most important news in your backyard with Axios Columbus.