Ask Axios: How do Ohio's new voter rules affect absentee voters?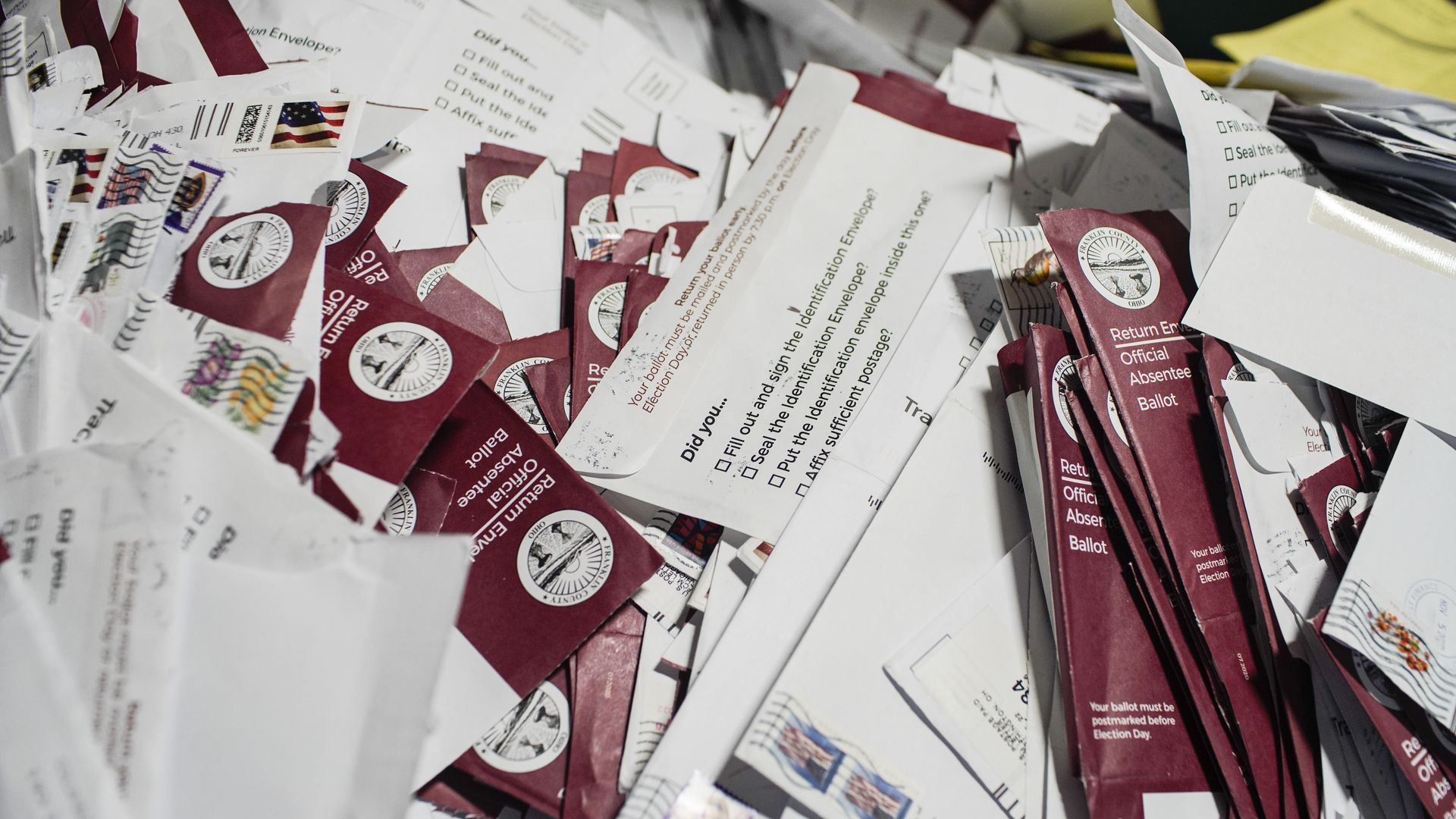 Diane D. writes: I would greatly appreciate an explanation of the new voter rules, especially photo ID and absentee voting. I haven't been able to find how mail-in ballots would be counted since they will not include photo ID.
👋 Tyler here. This is a logical question that I'm sure many absentee voters are also wondering.
First things first: Those casting in-person absentee ballots will follow the same rules as those voting on Election Day.
That means bringing an eligible photo ID to your county board of elections office to vote early.
However, voting by mail is now a little different.
To request and submit a mail-in ballot, voters must provide one of the following: a driver's license number, state ID number or the last four digits of one's social security number.
Another option is providing images of the front and back of your photo ID (or just the ID page of a passport).
The bottom line: Absentee ballot request forms will spell out exactly which information is necessary, but it's never a bad idea to double check with your county's elections office.
🙏 Thanks to Diane for the question! Email [email protected] to send us an "Ask Axios" question and we'll track down the answer.
More Columbus stories
No stories could be found
Get a free daily digest of the most important news in your backyard with Axios Columbus.