Cleveland is taking negligent property owners to court to combat lead poisoning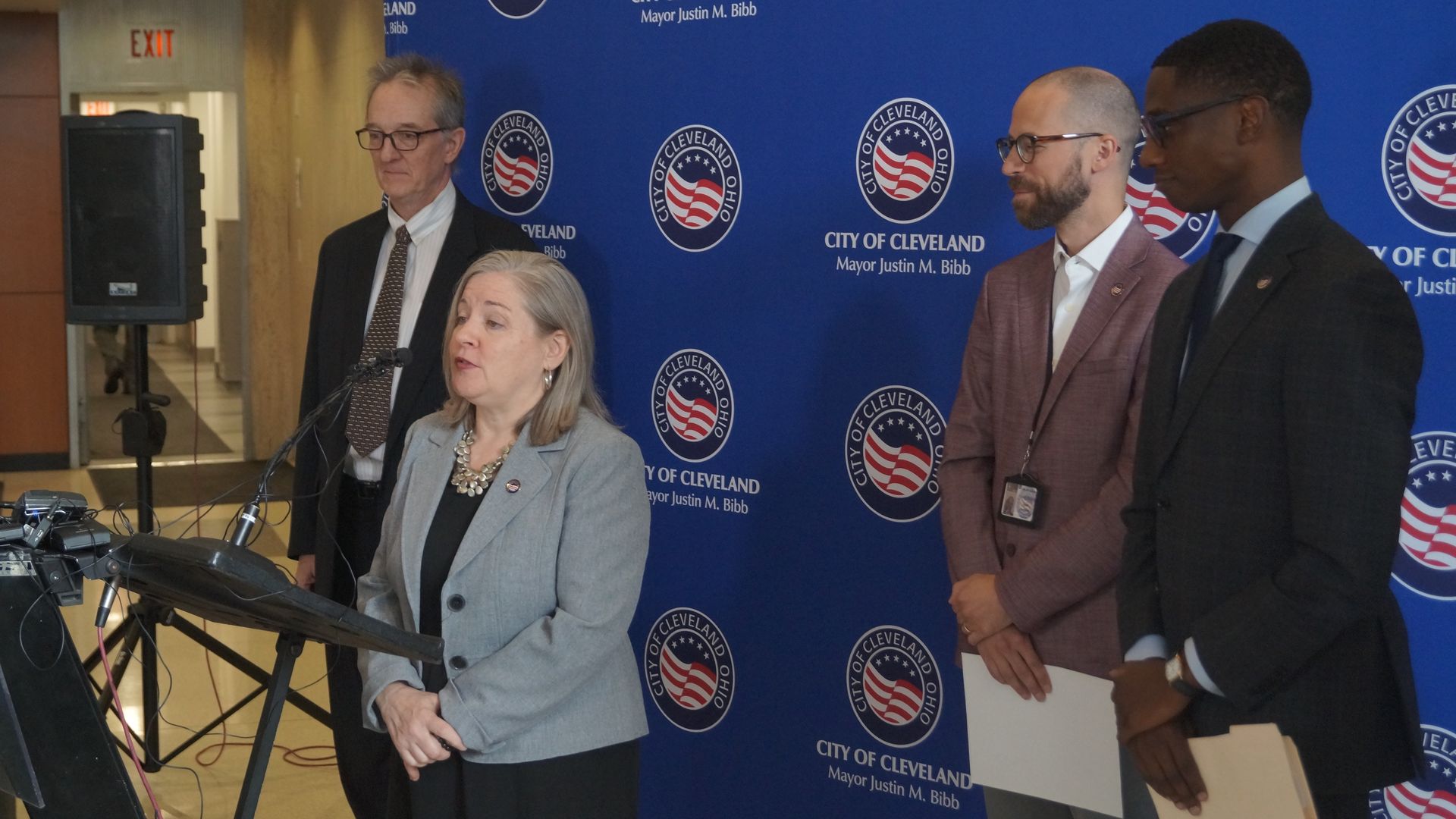 The city of Cleveland last week announced charges against 50 property owners who have failed to comply with lead-hazard control orders.
Why it matters: Lead poisoning has been called "public enemy number one" in Cleveland, where 90% of the housing stock was built before 1978, when the federal government banned the use of lead-based paint.
By the numbers: The Cleveland Department of Public Health receives more than 900 cases every year of children with elevated blood levels, said CDPH director David Margolius.
200 of those cases have levels of toxicity that cause severe cognitive and behavioral issues and take years of treatment to overcome.
How it works: Inspectors with the Department of Building and Housing visit properties where poisoning has taken place and produce lengthy reports detailing remediation efforts required of property owners.
What they're saying: "When we give you that lead-hazard control order, it's not optional," said Dave Roberts, Cleveland's chief assistant of law for code enforcement. "It's a criminal offense."
Details: Roughly half of the landlords facing charges are out-of-state investors whom the Bibb administration has targeted since on the campaign trail in 2021.
All 50 have each been charged with 75 counts of failure to comply with lead-hazard control orders. Each count carries a $5,000 fine.
What's next: Housing court judge W. Moná Scott will preside over the cases.
Roberts said he's optimistic the outcome of the cases will force the landlords to comply with the orders.
Be smart: Sally Martin O'Toole, director of Building and Housing, noted that the $100 million fund managed by the Lead Safe Cleveland Coalition helps residents make their homes safe, plus money through HUD is available for remediation.
"We want residents to know that we take this very seriously, and we'll prosecute you if you don't do the right thing," she said, "but we also are here to help and have resources we can lead you to."
More Cleveland stories
No stories could be found
Get a free daily digest of the most important news in your backyard with Axios Cleveland.