Tips for growing a pollinator garden in greater Chicago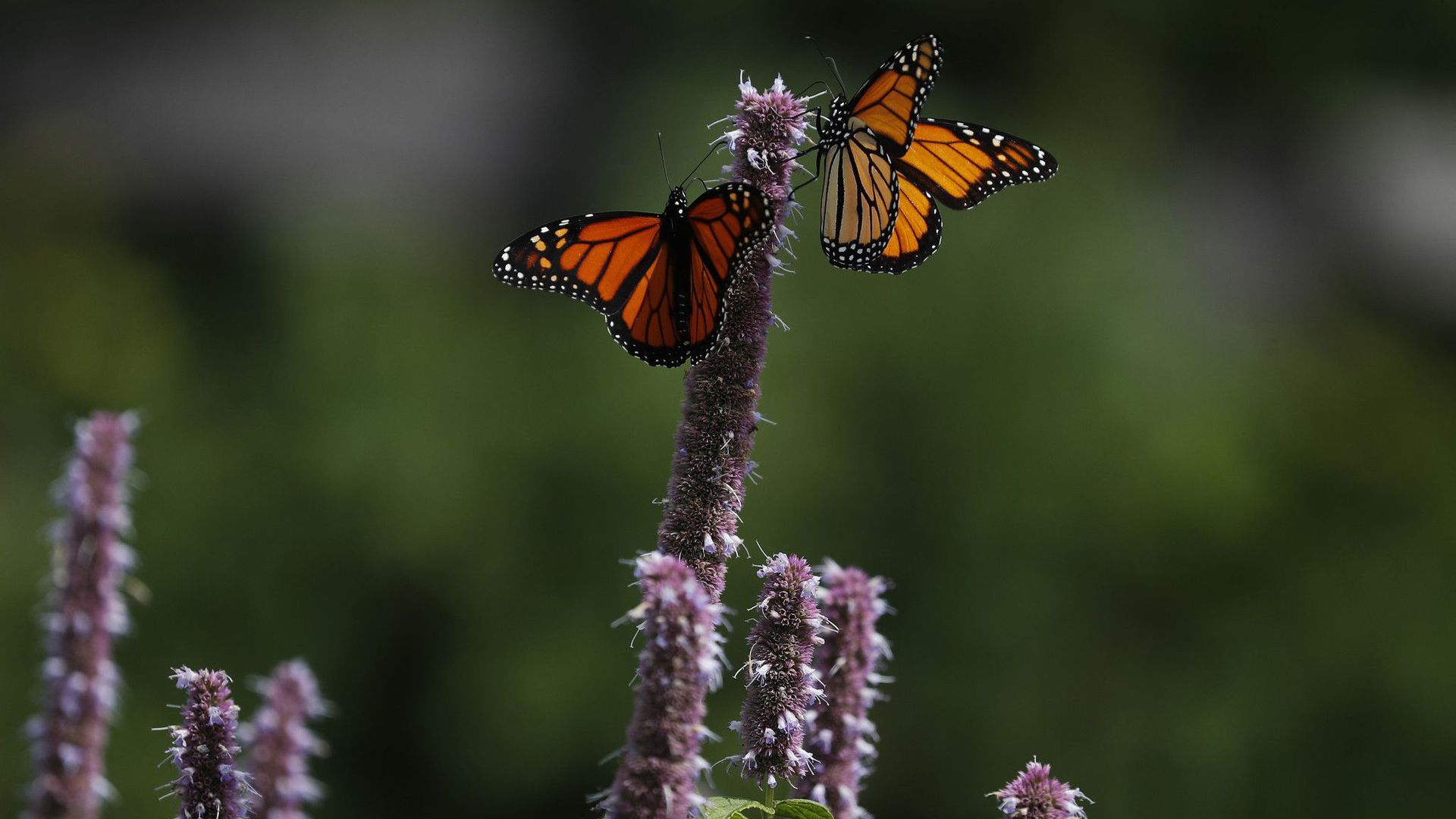 Becca LaBarre of EverGreen Landscape advises homeowners to make their yard pollinator-friendly, an eco-conscious trend picking up steam in Chicago and nationwide.
Why it matters: Pollinator gardens benefit butterflies, hummingbirds and bees, as well as helping the environment by using native plants that have better drought and disease resistance, LaBarre says.
Here are her top tips if you want to get started.
1. Don't be scared.
Some people are terrified of attracting bees. To those concerns, LaBarre responds with a combination of advice and wisdom.
She recommends plants like magnolia, forsythia and cornelian cherry dogwood, which flower in April or May, before summer rolls in and homeowners start spending more time in the yard.
"To enjoy flowers you do have to deal somewhat with bees," LaBarre says. "They just go together, and for good reason — to help out pollination so we can all enjoy beautiful flowers for future generations."
2. Some cultivated varieties are good for pollinators, too.
Finding the right mix of plants for your yard is key, especially if you're concerned about having a garden that feels weedy or messy.
Her choices include many coneflower varieties, which come in shades of pink, red, and orange.
Coneflowers will benefit pollinators while providing color interest, and some are more compact than native flower varieties, LaBarre says.
Many native coneflowers grow 3 feet or taller, she explains, while some cultivated varieties are bred to grow just 18 inches tall and with a tighter cluster of flowers.
3. Dig into online research.
Midwest Groundcover offers a plant search tool that enables users to filter for pollinator attracting plants.
More Chicago stories
No stories could be found
Get a free daily digest of the most important news in your backyard with Axios Chicago.