Meet the (possible) mayor: Roderick Sawyer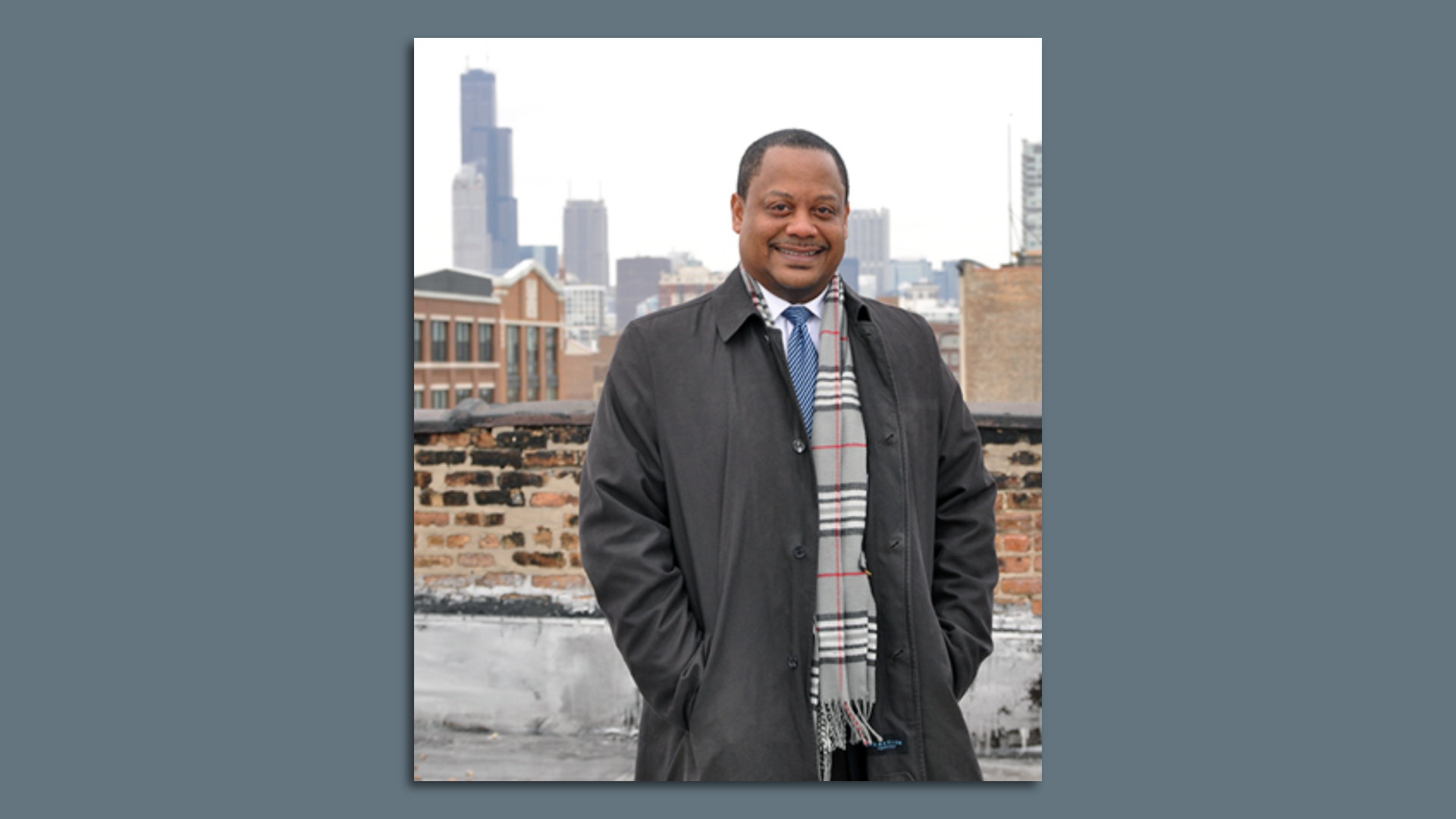 We're starting a feature profiling mayoral hopefuls. We'll ask them to solve the city's biggest issues later. First we want to meet the people behind the policies.
The candidate: Former 6th Ward Alderperson Roderick Sawyer. The son of a Chicago mayor, Sawyer gave up his seat on the council to run for the city's top spot.
Editor's note: Some answers have been lightly edited for clarity and length.
🏠 What neighborhoods have you lived in? "I grew up in Park Manor, and I live within walking distance of my childhood home today.
"I lived in Lincoln Park while I attended DePaul and still love some of the restaurants around there, and I lived in Chatham during and shortly after law school at Chicago-Kent."
🏛 Favorite downtown building: "333 W. Wacker. I worked in that building during law school, and we had access to the basketball court for games almost every day at lunch."
🚗 Dibs: Pro/con? "Con."
🎤 Favorite Chicago music venue: "Back in the day it was Park West. … These days I find myself going to City Winery more often. My son is a hip-hop artist and loves Lincoln Hall and Radius in Pilsen."
📺 Favorite Chicago TV show: "Boss."
🌮 Favorite local taco place: "Maravillas near University of Chicago in Hyde Park and Ta'golazo in South Shore."
💰 How much did your property taxes go up in 2022? "10%, give or take."
🏙 How would you get people back to The Loop? "Collaborate more with World Business Chicago to promote all the great amenities our city has, and develop a top-flight marketing plan."
🏟 Do we need to do more to keep the Bears in Chicago? "We should have done more to keep the Bears in Chicago. Maybe engaging the team from the beginning and not insulting the players, owners and fans publicly would have gotten things off to a better start.
"But it's all too little, too late at this point. Can we find a way to seat another 30,000 at Soldier Field? I doubt it. I certainly don't support throwing $2 billion at the facility in a Hail Mary plan to see if they will stay.
"The only way we should invest in Soldier Field is in a way that makes it a year-round facility that has good return on investment for the people of Chicago in terms of revenue and quality of life."
🚦 If elected, would you get rid of the stoplight at Chicago Avenue and DuSable Lake Shore Drive? "That is one of the strangest lights I've ever seen in my life. That light can go."
🏈 '85 Bears or '96 Bulls? "'85 Bearssssss. We had a hell of a party that day. My father was mayor when Walter Payton played his last regular season game at Soldier Field in 1987. I was on the sidelines, and when it came time for the post-game ceremony I got swept up in the crowd that went onto the field. I was pictured the next day right behind Sweetness in the Sun-Times sports page."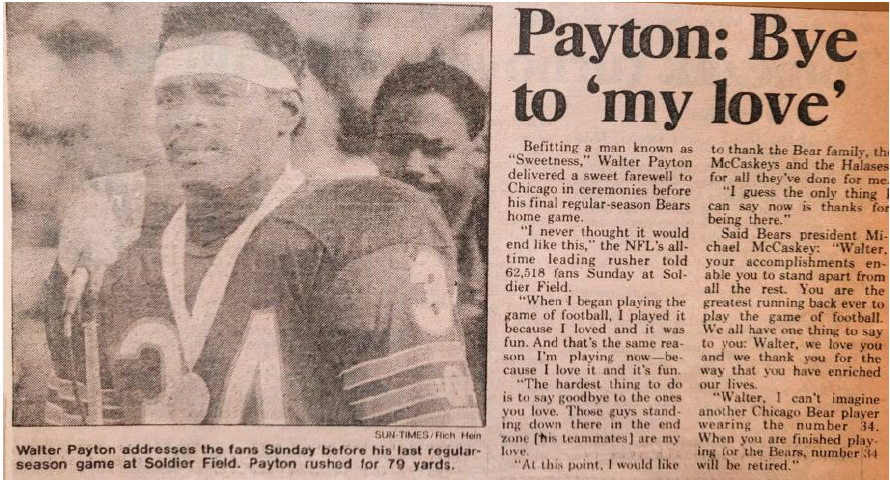 🗳 Finally, why do you want to be mayor? "'Sawyer Means Service' was my father's motto, and I have an inherent desire to serve my community and the city I love."
More Chicago stories
No stories could be found
Get a free daily digest of the most important news in your backyard with Axios Chicago.