Navigating bring-your-own containers for Chicago takeout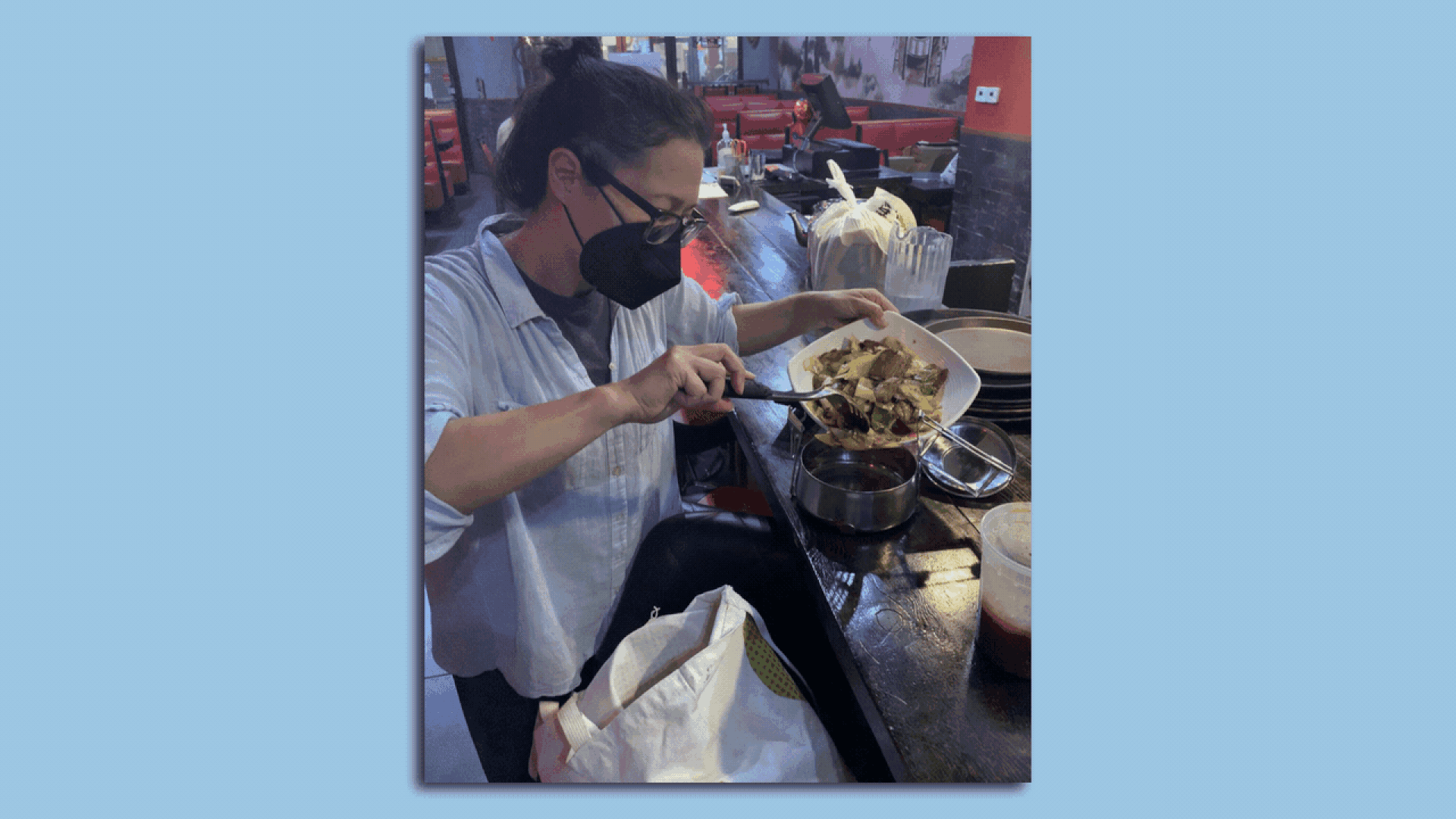 A few weeks ago I walked into my local Sichuan restaurant with a bunch of empty plastic containers and an odd question:
"Would it be OK if I ordered my food for here, but then packed it all in my containers to go?"
Why it matters: The pandemic has seen a sharp rise in single-use plastic, including food containers, as people try to support restaurants with takeout. But less than 9% of US plastic is recycled.
Plastic production and incineration contributes significantly to greenhouse gas emissions.
The most recent EPA data shows the U.S. dumped 10 million tons of plastic into landfills in 2018.
Chicago Department of Public Health officials confirm that the only legal way for patrons to use their own containers at a restaurant is to pack the food themselves.
What happened: After some discussion, the staffer agreed and told me to come back in 15 minutes, when I would find my five dishes plated on the bar.
I returned to find him placing the final dishes next to others already covered with plastic wrap.
I took out my big spoon, packed the food into my containers, popped them in my bag and walked home for a nice dinner.
Meanwhile, my patient partner Colin took above video of my antics as requested.
Questions for restaurateurs: Would you allow customers to pack their own takeout at your place? And, if so, what would be the least disruptive way to do it?
Question for diners: Would you patronize restaurants more if they let you easily pack food in your own containers?
You can respond to this survey here.
More Chicago stories
No stories could be found
Get a free daily digest of the most important news in your backyard with Axios Chicago.