Extreme weather spots in Illinois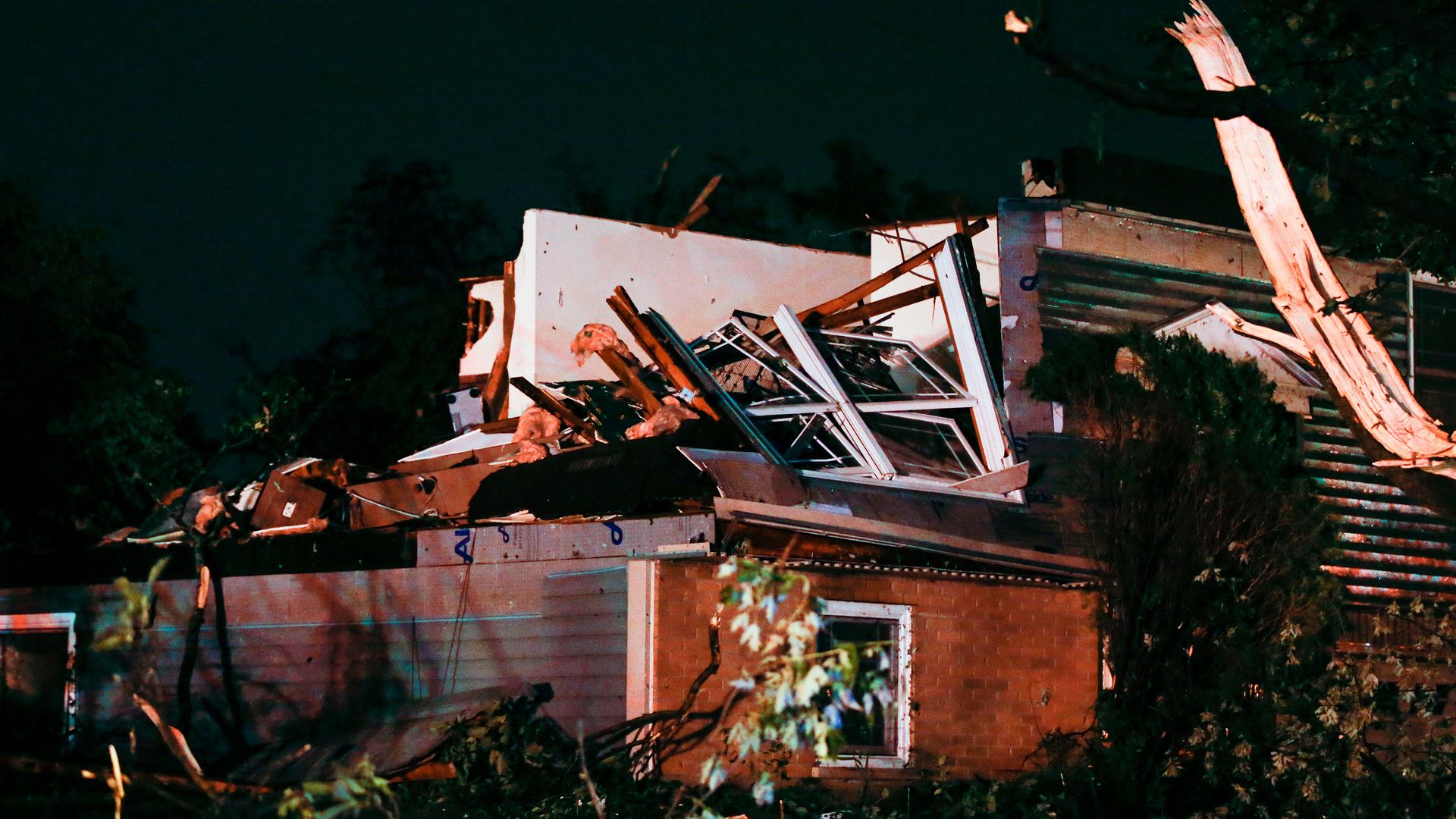 Monday night, a tornado briefly touched down in western LaSalle County and another reportedly flipped a semi-truck near Springfield.
Why it matters: According to new FEMA data analyzing the last two decades, Illinois is seeing an uptick in extreme weather disasters.
Go Deeper: The entire country is seeing more weather disasters. Although the Illinois numbers have increased, states like Kentucky, Louisiana, Oklahoma and New York have had more.
The worst spots in Illinois are out west, specifically Adams and Pike counties near the Iowa border. Both counties are at risk of severe flooding due to the Mississippi River.
Cook County isn't immune to weather disasters. The county has seen tornado activity and a new surge in derecho storms.
The best place to avoid weather disasters in Illinois? Champaign-Urbana and the counties that border Indiana.
What's next: The forecast calls for more severe weather tonight, so check for any relevant warnings. But also be thankful you live in a state with less damaging extreme weather than most.
More Chicago stories
No stories could be found
Get a free daily digest of the most important news in your backyard with Axios Chicago.