Healey's budget plan brings campaign promises into focus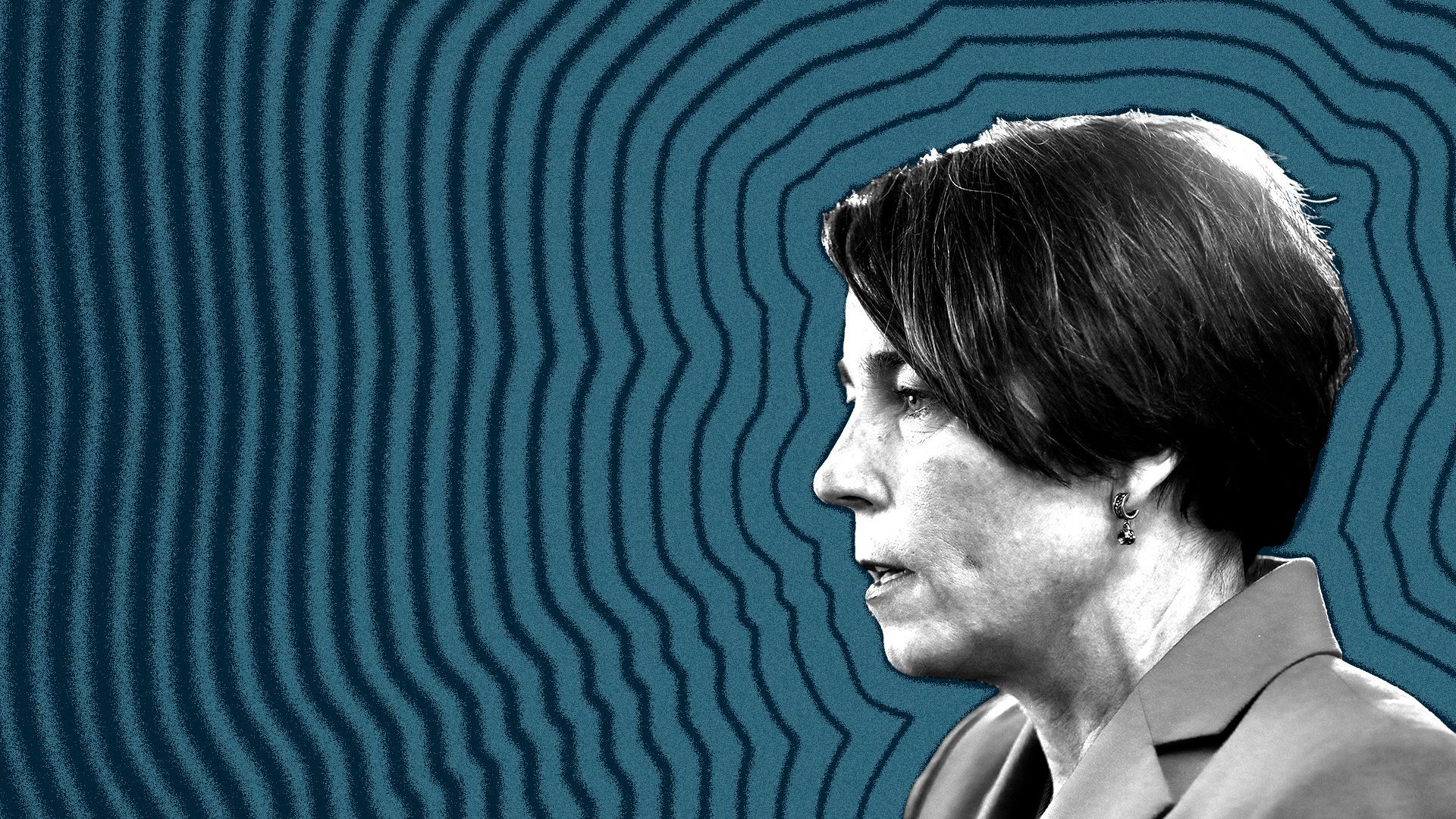 Gov. Maura Healey yesterday took the first solid step toward making her campaign promises about affordability a reality by releasing her budget plan for the coming year.
💰 The $55.5 billion spending plan covers every piece of state government from schools to the MBTA, and from public assistance programs to money for roads, parks and climate change.
📈 It's 4.1% larger than this year's budget.
⛑️ Over half the budget, $28.6 billion, is dedicated to health care.
🎓 Healey wants to use the yearly budget to implement her plan for free community college.
Students over 25 years old who don't yet have a college degree would be eligible for free tuition and aid for fees, books, housing and academic supports.
Healey's plan also increases aid to public higher ed by 23% to keep tuition stable.
🚉 Healey would boost funding for transportation infrastructure projects like repairs to the MBTA.
Why it matters: The budget is Healey's attempt to realize her campaign commitments. It isn't just a crucial part of what leaders are sent to Beacon Hill to do – sometimes it's essentially all they do.
What's next: The governor's vision is hardly ever what becomes law since lawmakers will rewrite the plan to include their own spending priorities this spring.
Whether Healey gets what she wants — what she promised on the campaign trail — is up to the Democratic legislative leaders who have the final say.
More Boston stories
No stories could be found
Get a free daily digest of the most important news in your backyard with Axios Boston.