Axios interviews: Anne Drane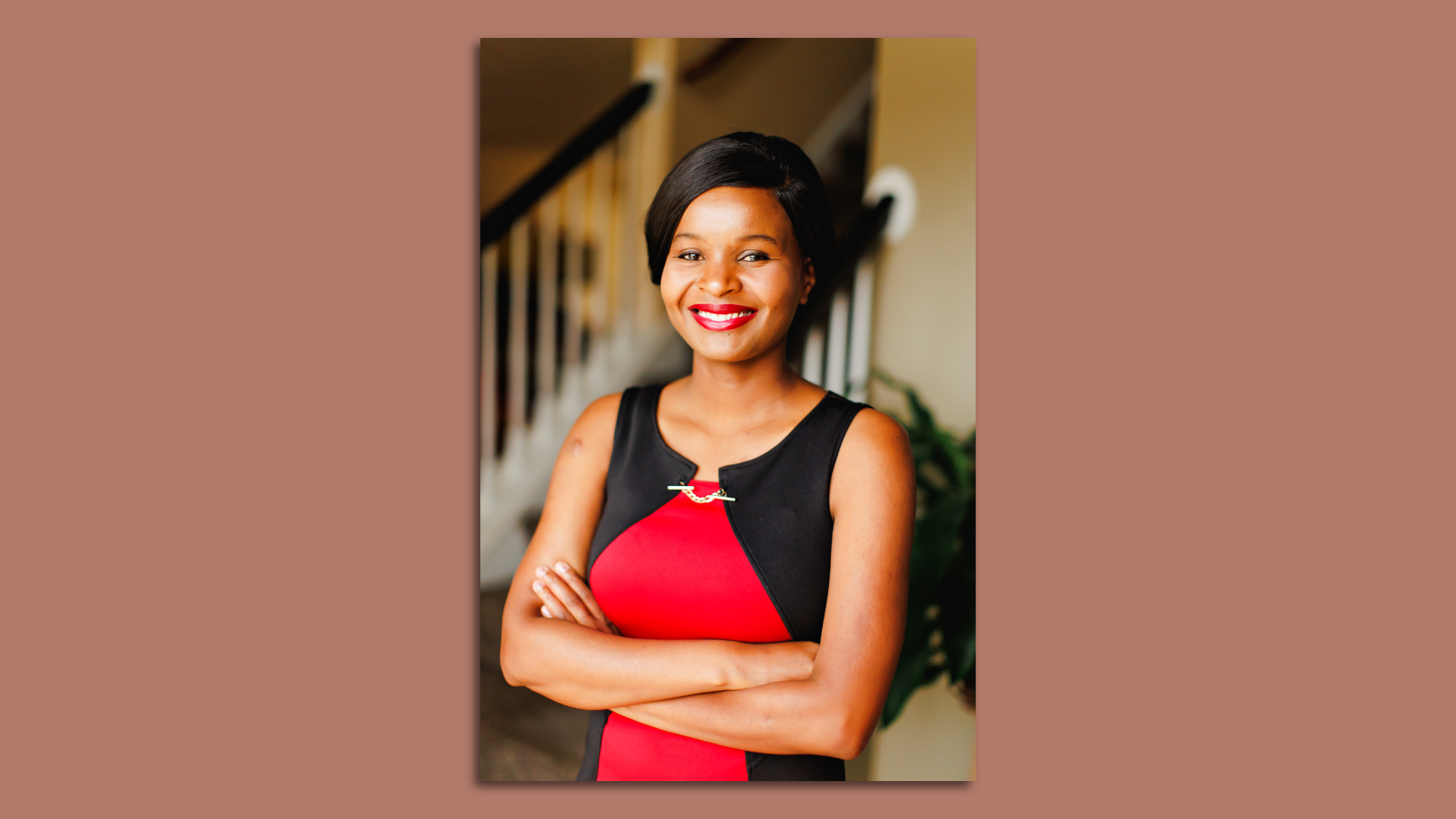 A little over a decade ago, Anne Drane arrived in Austin as a 24-year-old from Kenya with plans to do graduate work at the University of Texas.
Instead, she found herself trapped in an abusive relationship, one that she managed to extricate herself from with the help of American Gateways, an Austin nonprofit immigrant advocacy group.
Flash forward: Drane now lives in Dripping Springs, with her husband and 6-year-old daughter, and is CEO of Sawa Sawa, whose mission is to empower Kenyan artisan women to make a sustainable living through the sale abroad of their traditional handicrafts, such as shoes, bags and jewelry. (The name translates in Swahili to, roughly, "It's all fine.")
Drane, who serves on the board of American Gateways, qualifies to apply for American citizenship this month.
We caught up with her recently to ask about her journey.
How did American Gateways help you?
I reached out for help and was told by a dispatcher, "Oh, you're a victim of a severe form of trafficking." I said no, no, no. It can't be slavery. I'm not poor, I'm not uneducated ... I know the guy. And they said, no that's exactly what it is.
They put me in touch with SAFE and refugee services, who steered me to American Gateways, to help me get out of there and get my (immigration) papers. American Gateways saved my life.
How did Sawa Sawa get started?
Women in parts of Kenya have been traveling so far — like the distance between Dripping Springs and Austin, by foot — to sell things. They would sell things to my mother, who would send them to me, here. I wanted to support them — it's about helping them earn the value of their work.
How can you tell if Sawa Sawa has been successful?
The women we work with have goats now, they have chickens. They have toilets. There's light in their homesteads. They're happy. They're plump. When we started working with them, you could see their bones. They have food to eat.
Do you ever want to move back to Kenya full-time?
I'm a woman, a second-class citizen there. I'm trying to empower women, which is like trying to throw a grenade into a society that already has its own ways. The man is on top and the woman is submissive. So it can be dangerous.
More Austin stories
No stories could be found
Get a free daily digest of the most important news in your backyard with Axios Austin.