A grouping of limbs at the Blanton Museum of Art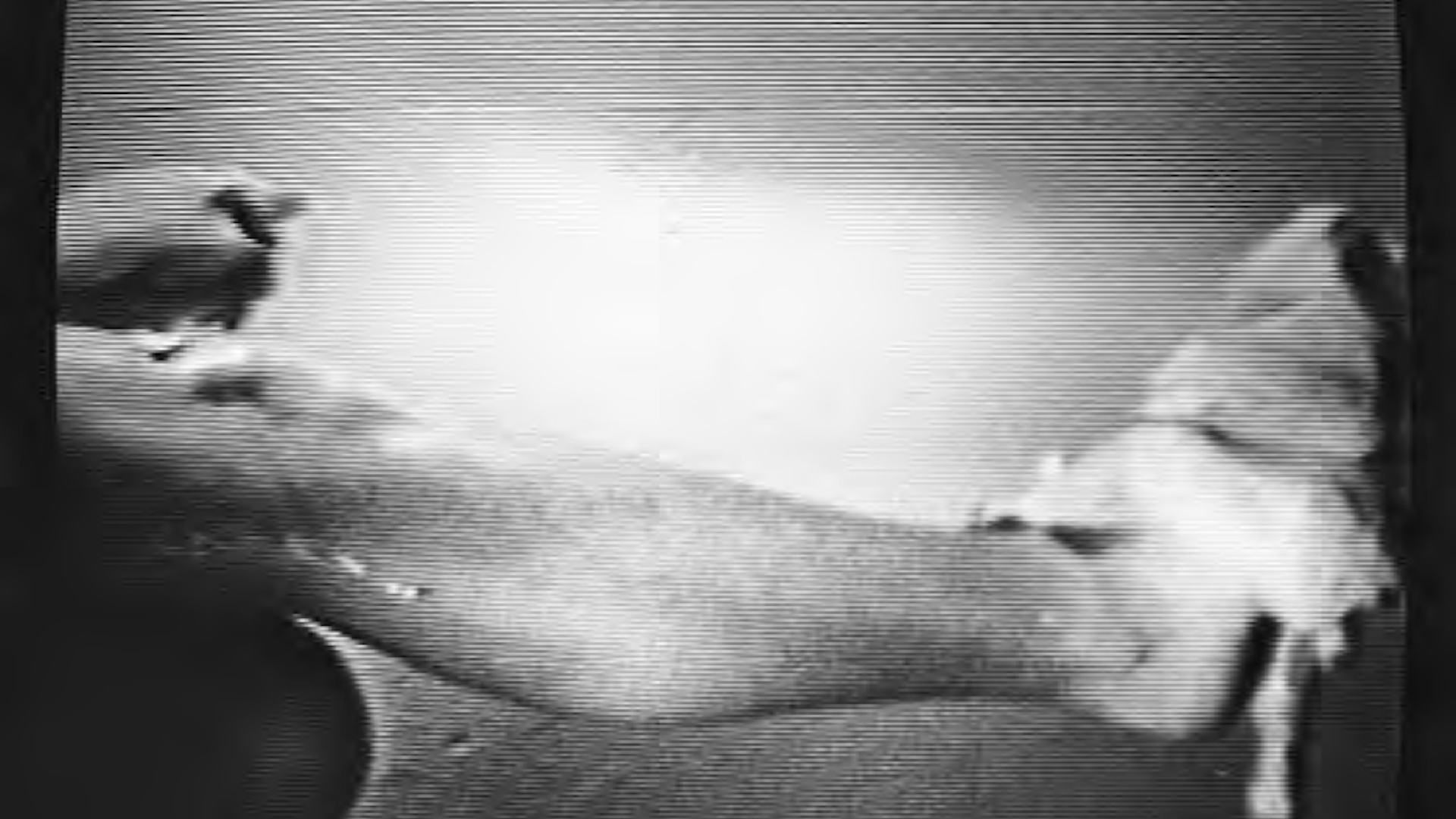 I stopped by the Blanton museum on Wednesday to see an excellent installation involving a lot of arms and legs.
What's happening: A single room on the Blanton's second floor features four works from the museum's permanent collection, each a thought-provoking and playful examination of how we regard each other's appendages.
Works from the 1960s and 1970s by Harold Stevenson ("The Arm of Don Juan"), Joan Semmel ("Mythologies and Me"), Philip Guston ("Two Legs") and Nina Sobell ("Chicken on Foot") are short on faces and long on limbs.
Lurking in the thematic background in some of the work are the contemporary commodification of female bodies and feminist pushback on the expectations of motherhood.
Our favorite: Sobell's "Chicken on Foot," a 1974 video the artist made in which she wrapped a chicken carcass on her foot while crushing eggs on her knee.
What they're saying: The piece, created during a flourishing period in the Los Angeles art scene, "needed the intimacy and immediacy that video afforded at the time," Sobell, a sculptor, videographer, and performance artist, tells Axios of why she chose the medium she did.
"I was visiting a friend and balancing their toddler on my ankle and when I got home I immediately, without even thinking about it, went to the supermarket and got a roaster and a dozen eggs and set up the video," Sobell said.
"It was so spontaneous, so fluid from the experience — and also when I was a child, I went to the doctor and he hit me in the knee to test my reflex and I hit him in the face by mistake. Between that and balancing this toddler, it all followed through."
If you go: The works are up through Sunday.
More Austin stories
No stories could be found
Get a free daily digest of the most important news in your backyard with Axios Austin.