How an Austin guide to Ukraine came together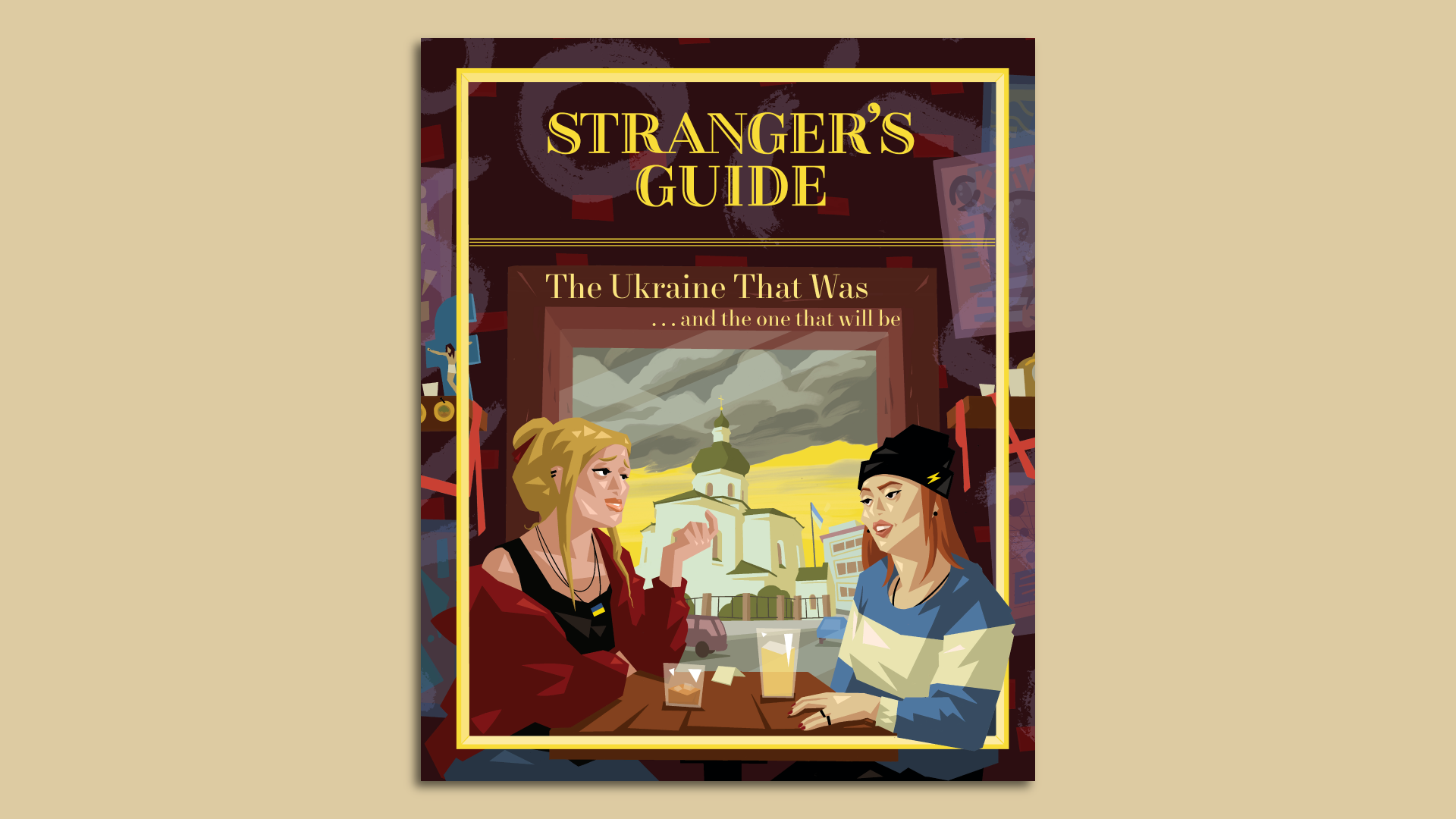 To mark the one-year anniversary of the Russian invasion of Ukraine, we caught up with Abby Rapoport, publisher of the Austin-based Stranger's Guide travel series, which late last year put out "The Ukraine That Was … and the One That Will Be."
The Ukraine guide includes ruminations on hipster Kyiv and prison life for incarcerated mothers and their children.
What prompted your Ukrainian guide?
"There had been a lot of coverage of Ukraine, but very little emphasis on the fact that there had been a modern Ukraine post-Maidan, of a fledgling democracy, and of what a non-ethno-state might look like. We wanted to honor that and publish something that spoke to the country they had been building, envisioning. ... Candidly, we're a small team; we're not set up to do breaking news. We do portraits of a place and we could only move as fast as we could move. But we threw plans out for the end of the year. While attention on Ukraine ebbs and flows, the conflict is still happening."
Who did you want telling these stories?
"In the U.S. we're seeing stories primarily by American writers, and one of our goals is to bring voices actually from these places. Most foreign correspondents rely on fixers to figure out who they should talk to. Fundamental to the Stranger's Guide is to give the pen to the fixers, many of whom are journalists in their own right."
What's it like publishing these global guides in Austin?
"Austin has become a global city, to a much greater degree than when we started. There are a lot more people in their business or daily life who are thinking more globally."
Stranger's Guide aims to "make the world smaller." What do you mean?
"Our feeling is the less we know about a place, the less we know about a place. It's a self-fulfilling thing, and a place becomes more and more a blank canvas to throw on stereotypes and fears, and that ends up creating a vision that's less and less informed."
What guides are you publishing next?
"Our Amazon guide just went to press and we'll soon publish a Chicago guide."
More Austin stories
No stories could be found
Get a free daily digest of the most important news in your backyard with Axios Austin.