Why one Austin woman can't spell her own child's name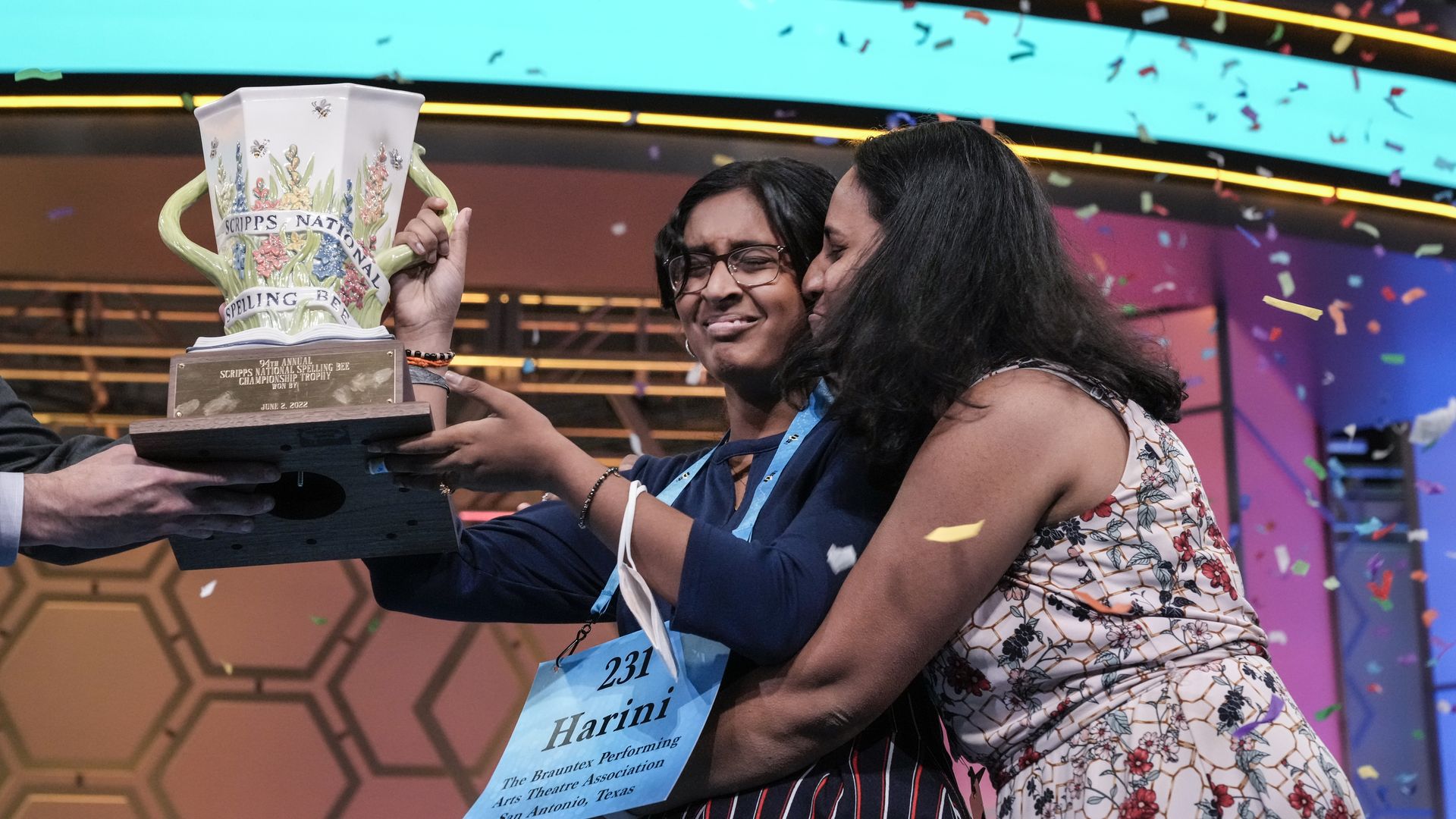 We recently admitted that we have trouble spelling words like "occasional" and "sheriff" — we all have our weaknesses — and asked which words you have trouble with.
We could have dedicated today's entire newsletter to the answers we got.
Recidivism, refrigerator ("I always want to add a 'D'"), avocado, maintenance, accommodate, Morocco, license, Worcestershire sauce, memento, colonel, amount ("I always want it to have two M's"), necessary, camouflage, bureaucracy, accordion, commitment, dessert, Caribbean, occurrence, itinerary, referred, restaurant, broccoli, silhouette, prerogative, embarrassed, McConaughey.
"Infrastructure," Matthew K. told us. "I always try to spell it like I mispronounce it (without the first R)."
Kimberlyn C.: "​​'Definitely,' so instead I just obsessively use 'certainly' in my writings."
And Jen. B wrote: "Wierd. Weird. Whichever it is. However, after multiple years in reproductive health policy, I can spell chlamydia, syphilis, and gonorrhea right on the first try."
But the top prize goes to Gail M.:
"Even though I have mastered spelling most words, I have always struggled with I and E. Wouldn't you know it that my husband and I decided to name our youngest son Keith, after a family member. When Keith turned eight years old I baked him his favorite cake. When it came to frosting and decorating, I misspelled his name! His first impulse was to race to find the camera and take a picture of it. Thanking my lucky stars that the camera had no film!"
More Austin stories
No stories could be found
Get a free daily digest of the most important news in your backyard with Axios Austin.