Axios Q&A: Bumble's new head of social impact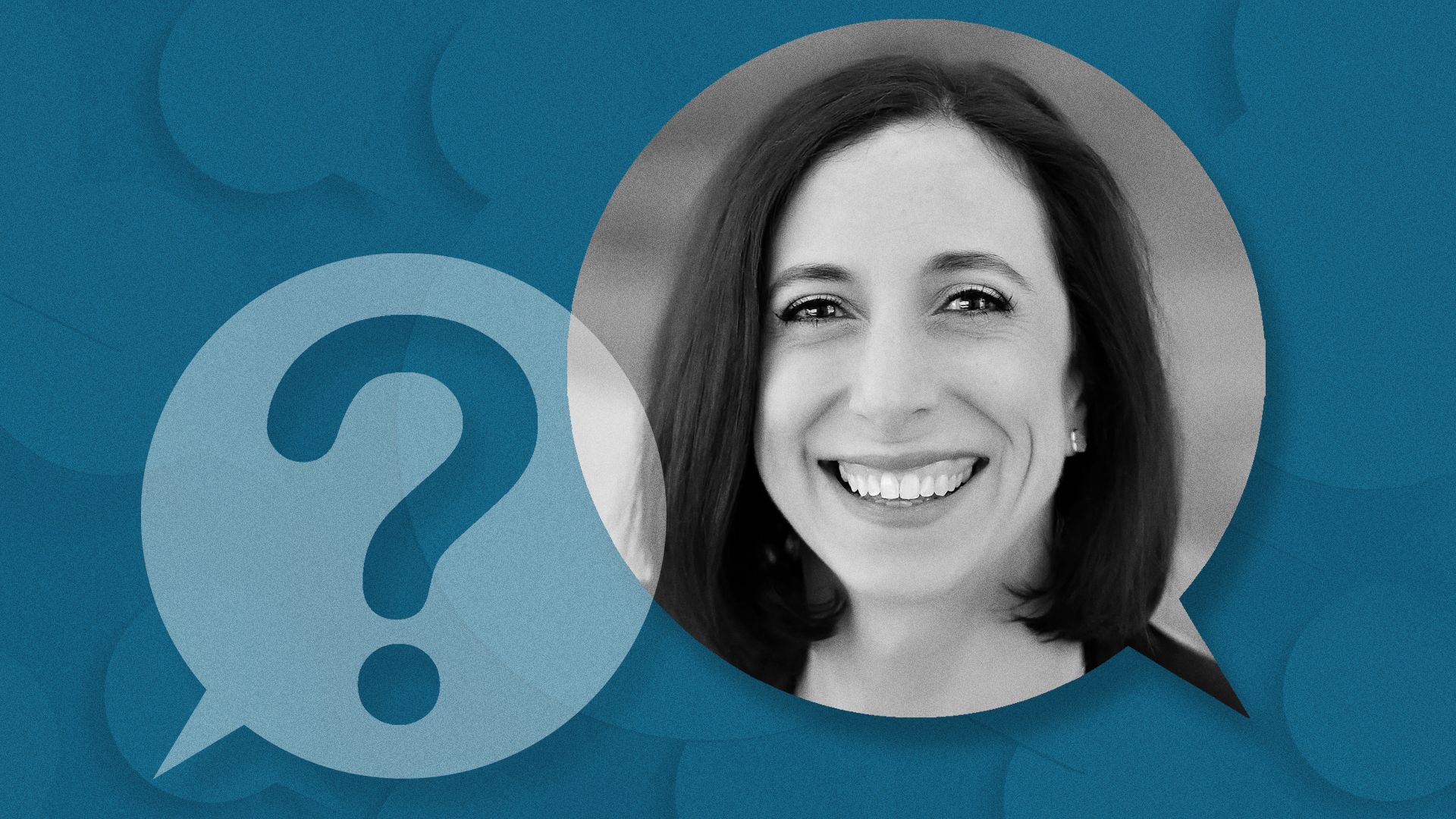 Austin-based Bumble has long garnered headlines for its advocacy work: successfully pushing state legislation to crack down on unsolicited nude photos on its platform, prioritizing the flow of venture capital to startup founders from underrepresented groups, and most recently matching "first moves" on the app with a donation to a women-led group.
Driving the news: Heather Venard recently took charge of the company's advocacy efforts, becoming Bumble's director of social impact and sustainability.
Venard has spent much of the last three decades in Austin, working for tech companies like Silicon Labs and AMD.
She spoke with Axios about social impact marketing and how brands are leaning in, especially in the present politically charged environment.
Social impact has become a really buzzy term. Are Bumble users noticing the company's advocacy, most recently, around the Texas abortion bill?
I think that the bottom line is that our world is so virtually connected now. … Companies have to think about all of these stakeholders simultaneously and know that our customers or our community are really important groups of that ecosystem.
A company can alienate customers or stakeholders who have differing viewpoints. How can you be decisive without pleasing everyone?
Companies should be clear about their mission, and if you're really clear about that, your user base, your Bumble community, should know what you stand for.
Specifically at Bumble, we have this mission of empowering women. … Knowing that is such a core part of our identity. Responding to events like this, being able to take action — these things are so authentic to what we've stated and continue to state.
What would you tell a young business about social impact and how leaders should first approach it?
Be authentic and ask the really hard questions. … Don't just have a set of values that you throw in a handbook and you never refer to. Make them part of your experience every day as a company and a guiding light for your company.
We've moved away from this space where companies are expected to give to everything. What is expected is that you're making an impact in the world by your product or service, but you should also be doing something for the betterment of the world through your additional programs, and it needs to make sense.
You've worked at many companies in Austin. How has the language around social impact changed over your years in tech?
I think two things have happened: I think the terminology has changed, but I also think that the public face of this work has grown. … I think what's changed in the past five to 10 years has been the public discourse around social impact work, and as part of that, that's invited more companies along to participate.
More Austin stories
No stories could be found
Get a free daily digest of the most important news in your backyard with Axios Austin.