Inside a tense debate about local housing regulation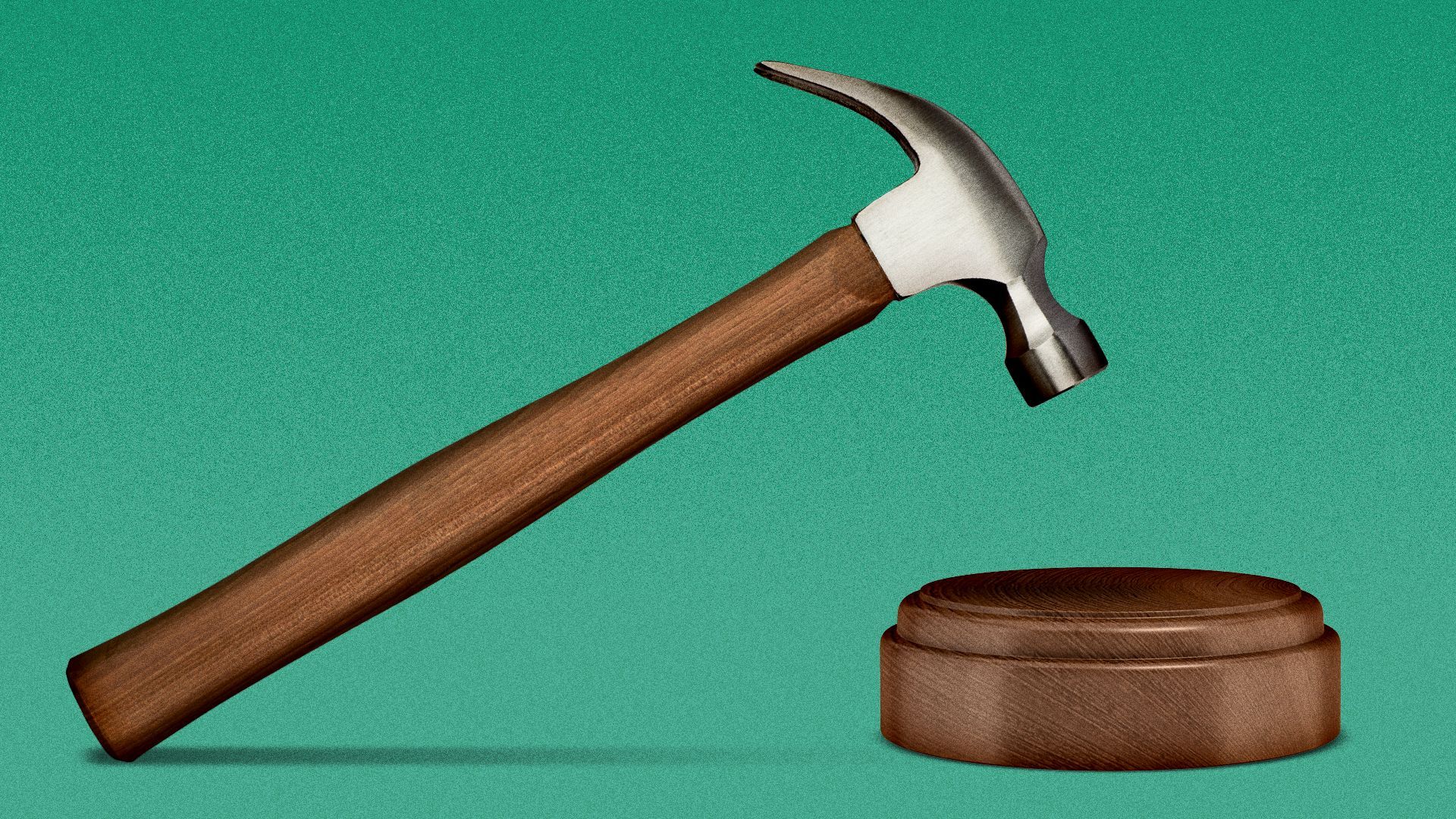 At the Georgia Capitol, a battle is underway over how localities regulate housing in their communities. And it's tied up with the state's affordable housing crisis.
Driving the news: The sponsor of the "Georgia Homeowner Opportunity Act," Rep. Dale Washburn (R-Macon), argues it would protect homeowners' "freedom" and by preventing certain design restrictions, ultimately expand the affordable housing supply.
Why it matters: City and county officials have teamed up to fight what they call a threat to local governance. It would not, they argue, improve housing affordability.
"No one knows what will work better than the people who live in a community," testified College Park Mayor Bianca Motley Broom.
What's happening: Washburn, a veteran of the real estate industry, said he brought the bill because governments are "overly restrictive on housing production." The bill's heavy-hitting supporters include the state Home Builders Association, Chamber of Commerce and Habitat for Humanity and Kia Georgia.
The bill says localities would no longer be able to regulate design standards like roof material, house color, foundation structure, lot size and lot width minimums.
"The intention is to take away the ability to make choices for a homeowner in the interest of: 'Well, we don't like vinyl siding in this county so we're not going to allow vinyl siding,'" Washburn testified in committee Tuesday.
Kia Georgia president and CEO Stuart Countess said in a statement a shortage of affordable housing has impacted recruiting. They support the legislation, he said, because "more must been done to streamline the administrative processes" while "reducing mandates that inflate the costs."
Zoom in: NW Metro Atlanta Habitat director Jessica Gill testified about a 12-house project she had to cancel after Cobb County added expensive stipulations, including second stories and a minimum square footage.
"Where they're trying to keep out bad actors, they're keeping out good actors like us," Habitat for Humanity of Georgia president Ryan Willoughby told Axios.
The big picture: Gov. Brian Kemp has not publicly supported nor weighed in on Washburn's legislation but has prioritized expanding workforce housing given the struggle companies have housing employees.
He requested a $35 million "Rural Workforce Housing Fund" in the budget so the state can work with local governments to speed up development.
The other side: County and city officials pushed back hard on the consequences of preempting their jurisdiction over housing design regulation and challenged it could, in fact, result in lesser-quality homes.
The bill is "misguided at best," testified Macon-Bibb director of planning and zoning Jeffrey Ruggieri. "It attempts to solve the problem [of affordable housing] with ineffective measures."
Environmental advocates, too, oppose it. Brionté McCorkle, director of Georgia Conservation Voters calls it "gross overreach of local control ... The state should not come in heavy handed presuming to know better than the locals when it comes to deciding what types of housing can be built in their communities."
The intrigue: Washburn said the opposition amounts to "a bunch of bureaucrats who scream 'Home rule!' at any suggestion that they're not doing the job."
"They've had their chance, and they haven't produced anything."
What we're watching: The bill still needs a vote in committee later this morning to move forward.
A companion bill, however, which restricts localities from long-term moratoriums, has found some compromise and is progressing quicker.
The bottom line: Even if the legislation stalls this session, the frustration of homebuilders over design standards that can increase costs, the refusal of local governments to cede any power over them and regardless, the state's affordable housing crisis, are likely to persist.
More Atlanta stories
No stories could be found
Get a free daily digest of the most important news in your backyard with Axios Atlanta.