The Peoplestown flood fight rages on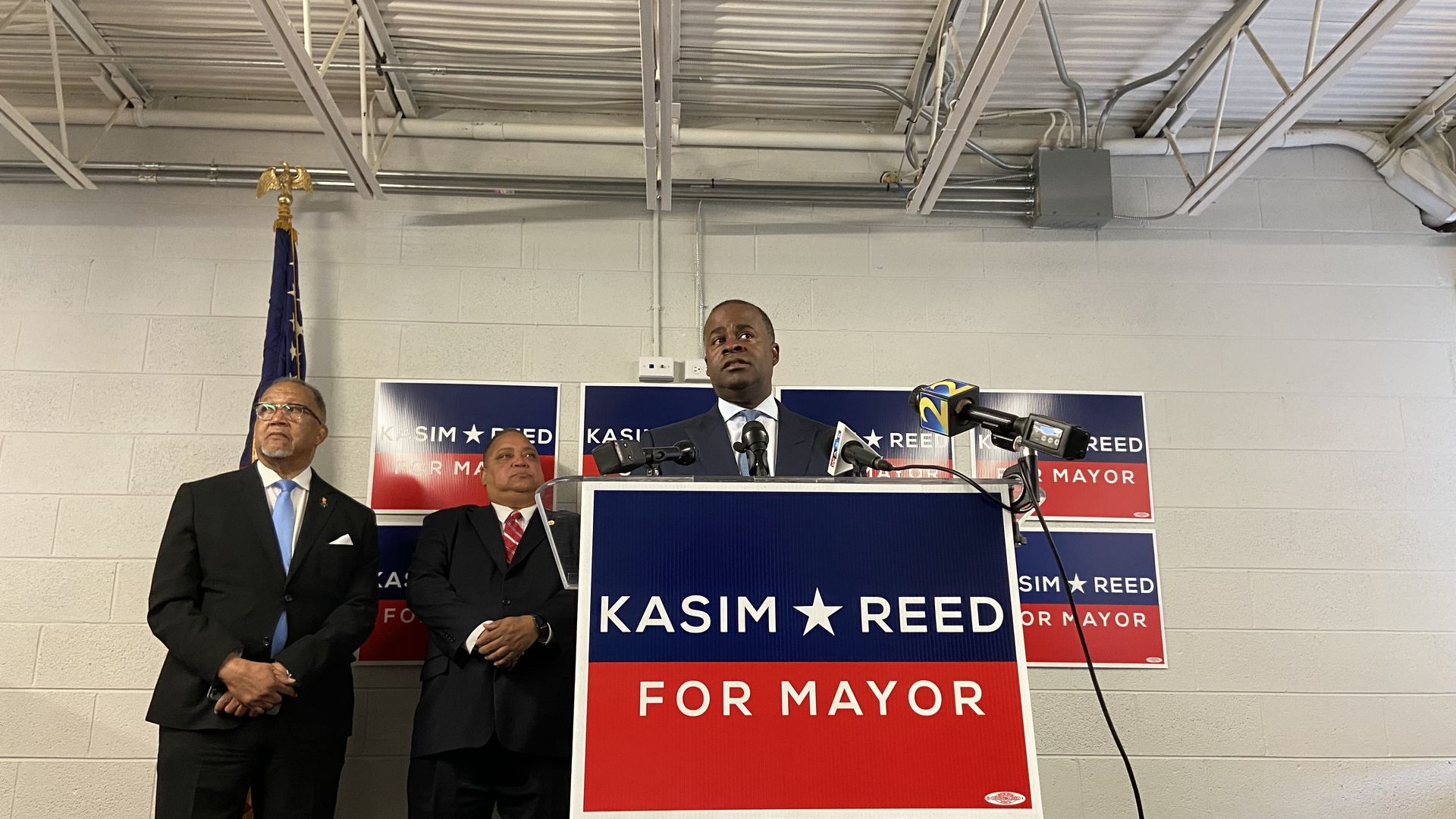 The day before voters head to the polls, four of the top mayoral candidates spent a decent part of the day grappling over a long-simmering dispute over persistent flooding and eminent domain in Peoplestown.
What happened: Former Mayor Kasim Reed started the morning presenting his "solution" to an issue that dogged his past administration. It resurfaced recently when a Peoplestown resident berated him during a town hall for trying to use eminent domain to take her home.
No thanks, said the Atlanta City Council, including several of his fellow opponents, calling the proposal an out-of-left-field political move to gin up votes.
Flashback: In 2014, Reed's administration proposed building a retention pond in Peoplestown to resolve persistent flooding issues — we're talking sewage spewing from manholes.
To build the project, the city bought more than 20 properties owned by people who lived in the most flood-prone part of the neighborhood.
When several families refused to sell, the city moved forward with eminent domain, kicking off a legal battle that continues to this day.
On Monday morning, Reed, joined by Council members Carla Smith — Peoplestown's longtime representative who's not seeking re-election — and Michael Julian Bond said he'd helped find a solution: a $1.75 million payout using city funds to the three of the four holdout families.
That's fair market value and then some, Reed told reporters.
Yes, but: While Reed's news conference was wrapping up, housing activists and residents, plus Tanya Washington-Hicks — an affected Peoplestown resident who was not included in the payout proposal — held a rally on the City Hall steps.
Washington-Hicks, who tells Axios she received an eviction notice from the city on Friday, said the families hadn't been consulted about the payout plan — and that roughly $500,000 each wouldn't cover their legal and other costs the families have already spent. (Axios could not reach a city spokesman before publishing.)
Not so fast: A few hours later, during Monday's full City Council meeting — overseen by Moore and attended by Council members Andre Dickens and Antonio Brown, all of whom are also running against Reed — efforts by Smith and Bond to fast-track the legislation paving the way for the deal hit a wall.
What they're saying: "We need a full comprehensive conversation about this [issue] and not immediate consideration [...] when the affected parties aren't around the table," Dickens said.
"Nobody bothered to inform the Peoplestown residents that legislation was being introduced to Council that would affect their lives," Moore said in a statement to Axios. "[The families] deserve justice."
The bottom line: It's unlikely that Reed's last-minute proposal — made without the residents' or their lawyers' input — factors heavily in tomorrow's election. But the larger issue of Peoplestown will come up if he makes a runoff.
More Atlanta stories
No stories could be found
Get a free daily digest of the most important news in your backyard with Axios Atlanta.