https://www.axios.com/jason-greenblatt-meet-1516131017-6d978e47-fa5e-49eb-8fcb-33b7d303956a.html
U.S. envoy arrives in Israel to meet with Russia, U.N. and E.U.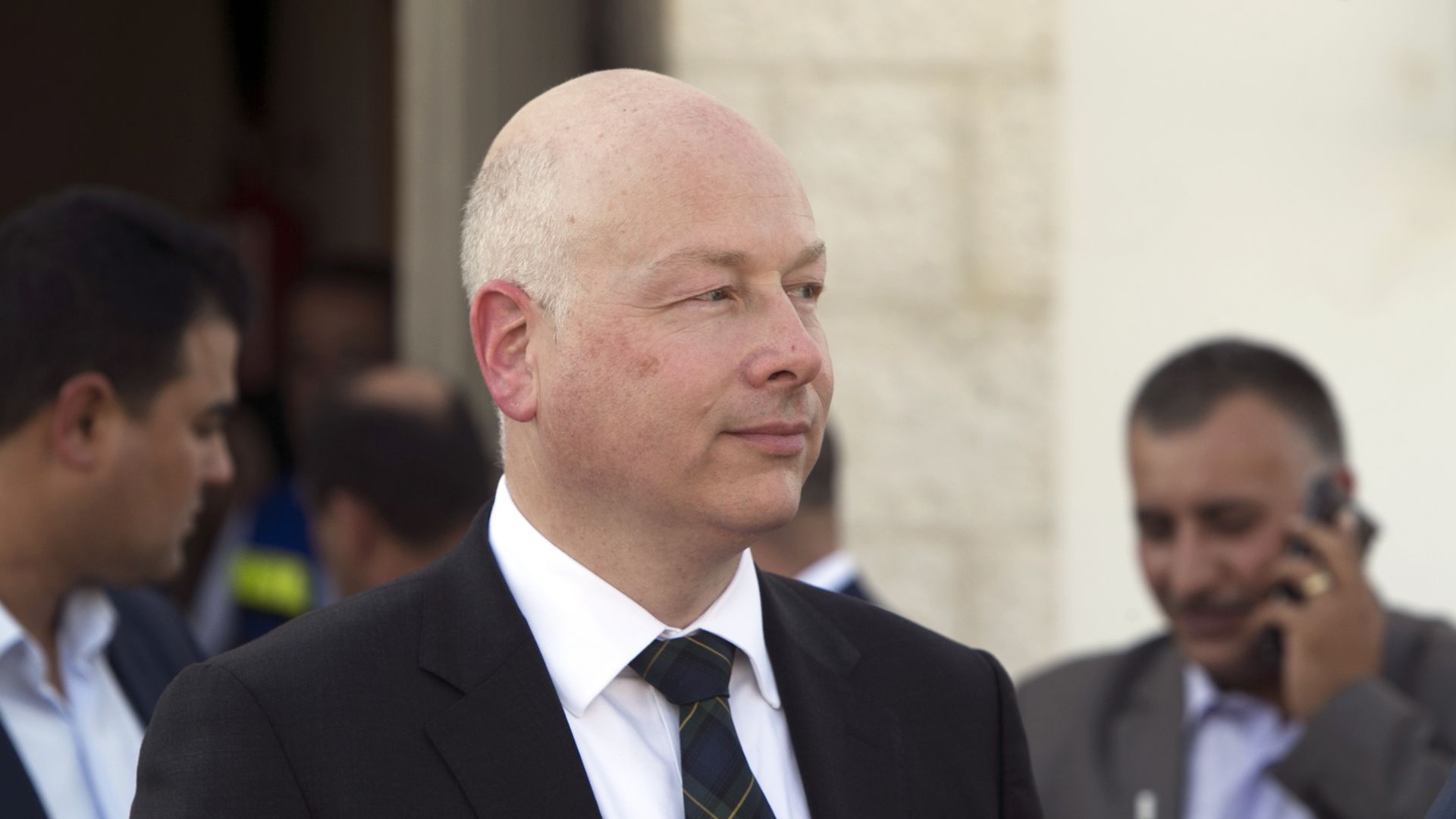 U.S. special envoy for Middle East peace Jason Greenblatt will arrive tomorrow in Israel for meeting with senior diplomats from Russia, the E.U. and the U.N. – who together with the U.S. form the "Quartet". Western diplomats say the meeting is going to deal among other issues with the crisis in the peace process and the Trump administration efforts to draft a peace plan.
Details: Greenblatt will arrive in Israel on the backdrop of the ongoing crisis between the U.S. and the Palestinians which started after President Trump's Jerusalem announcement and a few days after Palestinian Authority President Mahmoud Abbas gave a belligerent anti-Trump speech.