https://www.axios.com/james-comeys-dad-says-trump-was-scared-to-death-1513302460-82fadc52-ffaa-47b5-bde2-9fa2dfb75e55.html

James Comey's dad says Trump was "scared to death"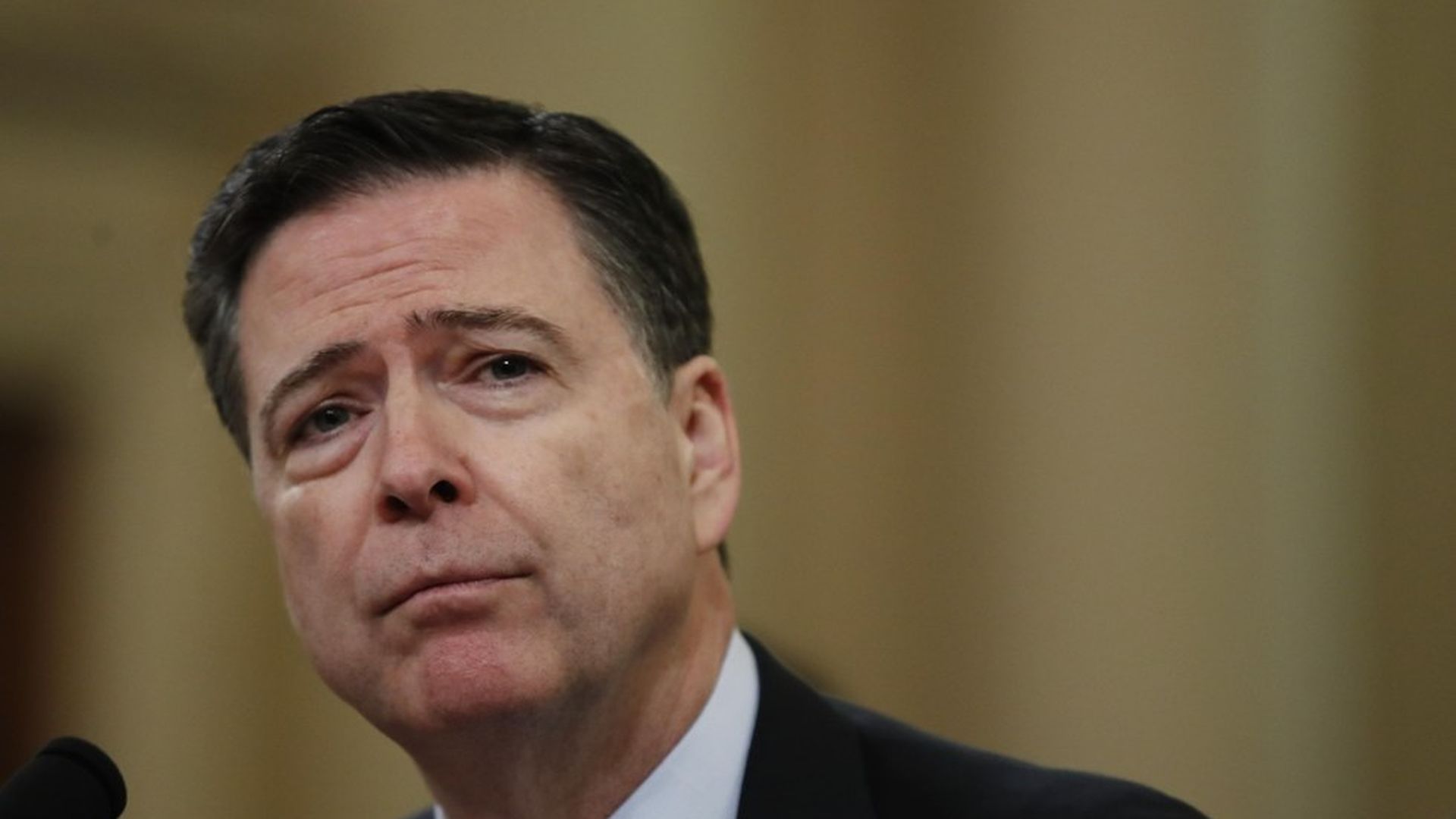 Details continue to emerge in the fallout of former FBI Director James Comey's unexpected termination and the latest is turning the controversy into a family affair. Comey's father claimed that President Trump was "scared to death" of Comey, which led to his firing, per CNN. During his interview with CNN, he also shared his unfiltered views on Trump:
I think the man should be in a home quite honestly, he's crazy as a hoot.