https://www.axios.com/hawaii-volcano-eruption-trigger-red-alert-1526482590-2c634d86-57a3-4ce3-9a86-69140695f09b.html
Ash clouds, lava from Hawaii volcano eruption trigger "red alert"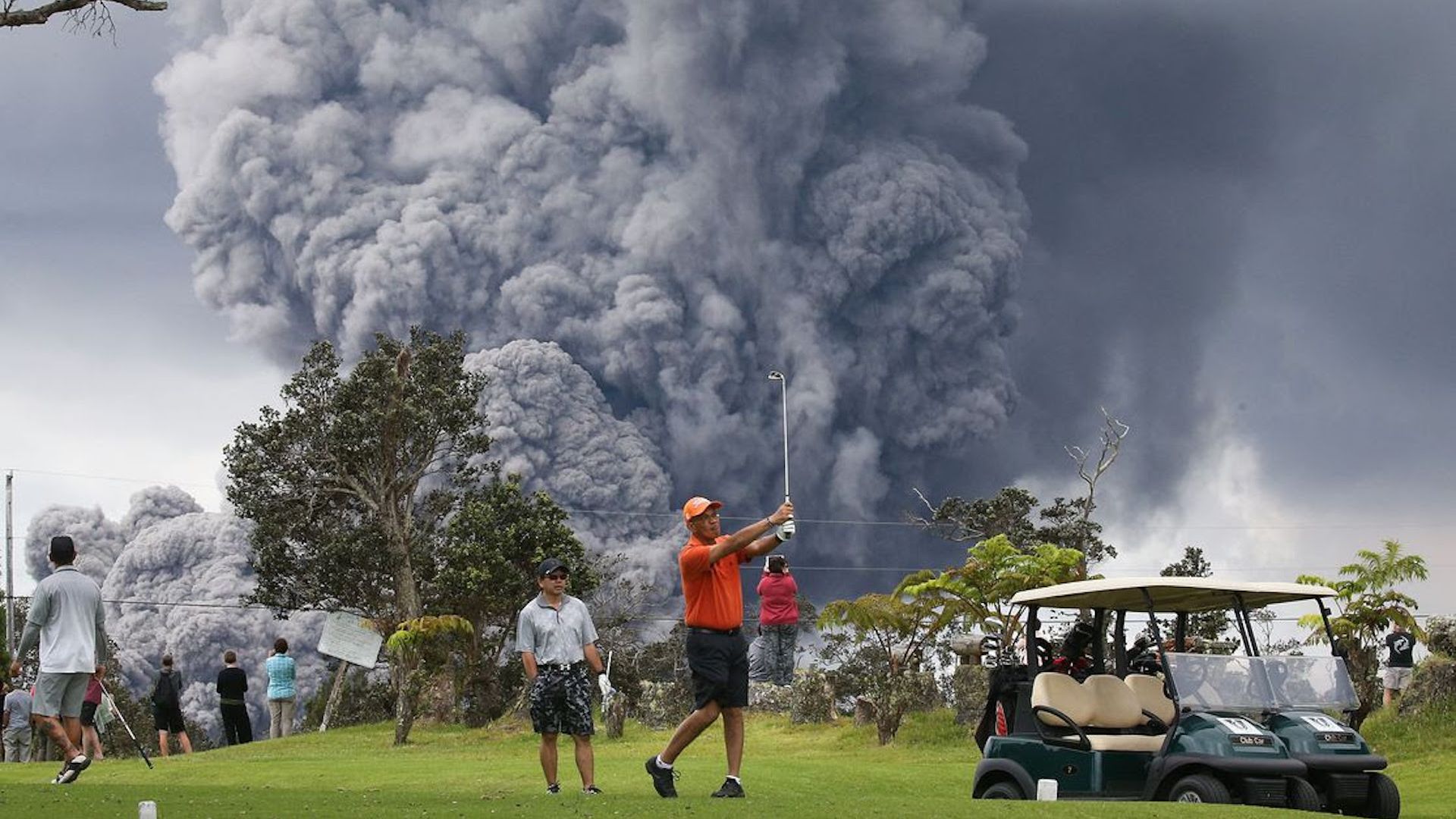 Hawaii's Kilauea Volcano, which until Tuesday had mainly been oozing lava through 20 fissures in the ground, is now sending ash clouds as high as 12,000 feet into the air.
The big picture: The volcano's latest eruption, which began on May 3, has moved into a new, more dangerous phase and shows no signs of stopping. The U.S. Geological Survey and National Oceanic and Atmospheric Administration have issued a "red" alert to ensure pilots avoid the ash cloud, which can damage modern jet engines.