https://www.axios.com/hatch-obamacare-bailout-would-be-short-sighted-1513305371-6422acee-90e4-4a5e-b6b5-e8cd3f627002.html

Hatch: "Obamacare bailout" would be "short-sighted"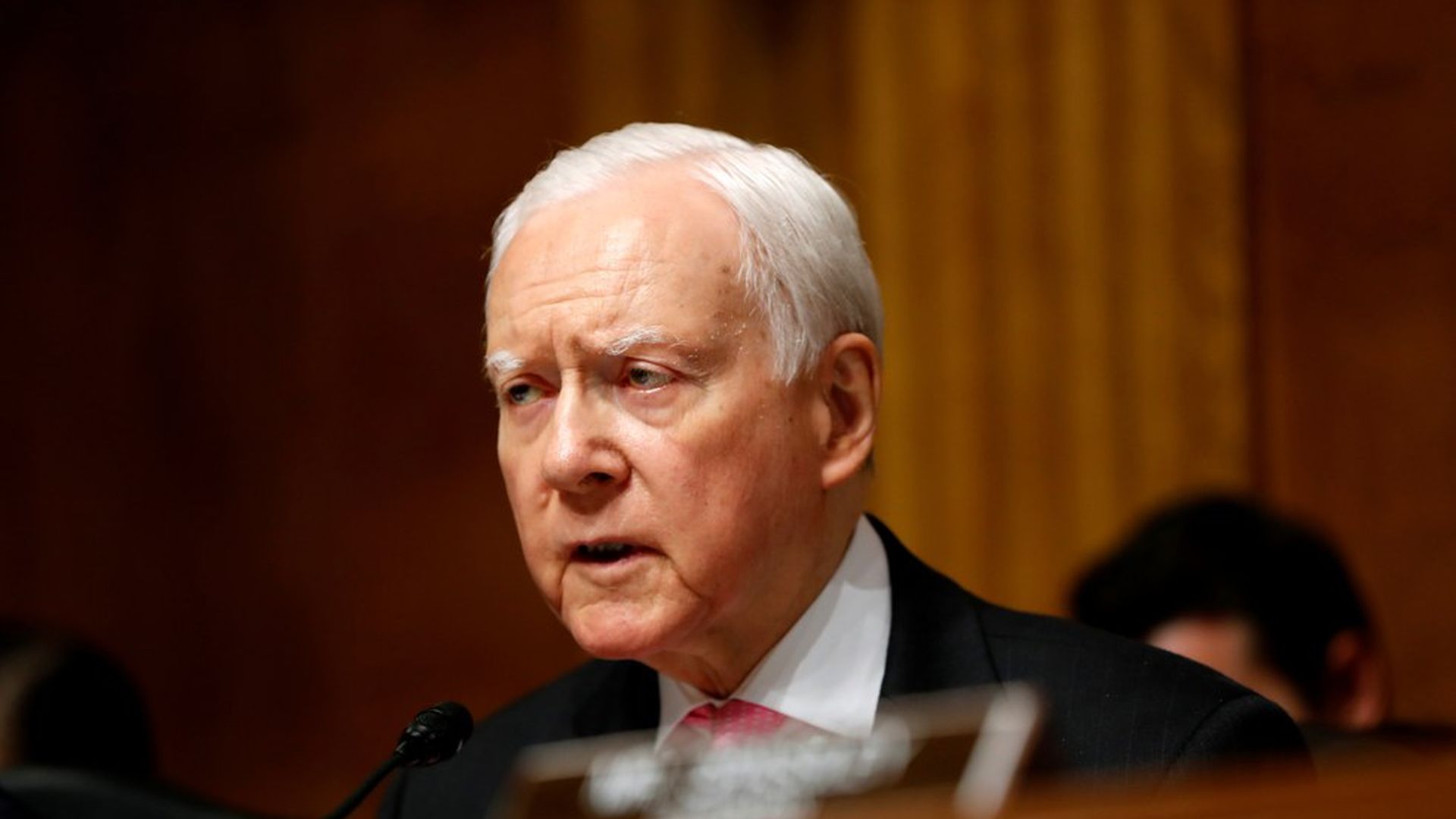 Finance Committee Chairman Orrin Hatch blasted an "Obamacare bailout" today in a Washington Post op-ed, an obvious reference to the HELP Committee's efforts to fund the Affordable Care Act's cost-sharing subsidies. These subsidies help insurers reduce out-of-pocket costs for their low-income customers — and if they disappear, premiums are expected to rise in 2018.
"Setting aside the valid question of whether pumping more money into an already failing system would have a significant impact on already skyrocketing premiums under Obamacare, a no-strings bailout would be extremely short-sighted," Hatch wrote, saying it would set up a reoccurring cliff every time the funding expires, which Democrats could use to extract political victories.