https://www.axios.com/fedex-ceo-talks-infrastructure-trade-and-marlon-brando-1513300393-926a975a-0723-4de6-9f3f-0b494b7c6c8f.html

FedEx CEO talks infrastructure, trade and Marlon Brando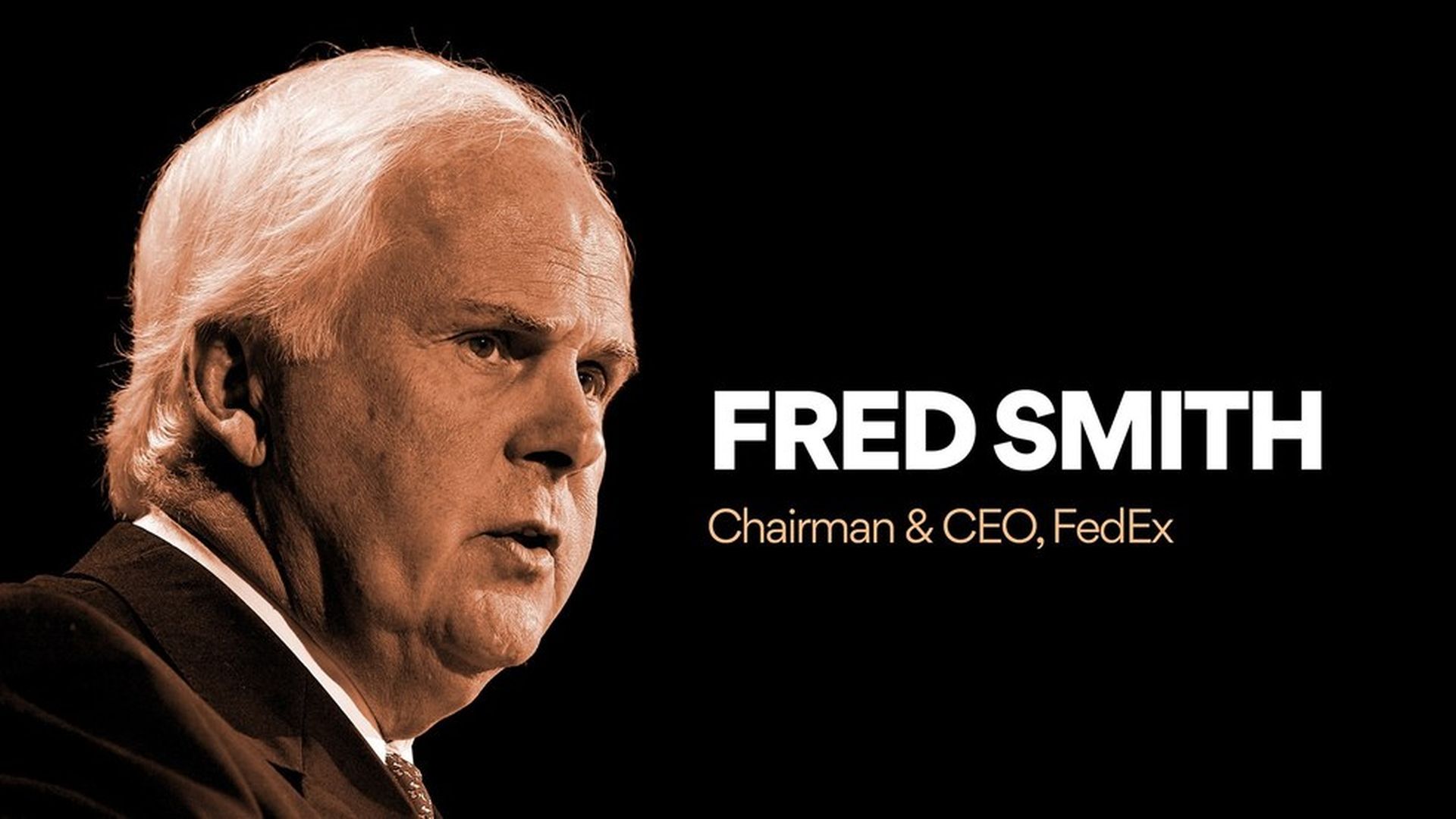 Federal Express founder and CEO Fred Smith was on Capitol Hill last week, testifying in front of the House Transportation and Infrastructure Committee about improving the nation's highways, bridges and air traffic control system (full text here).
Axios spoke with Smith via phone about how to pay for modernized infrastructure, plus his thoughts on trade and automation. Quick takeaways:
Infrastructure ain't free. Congress needs to step up and spend.
The gas tax should be raised.
NAFTA is better for many American workers than they may realize.
America's tax code, not technology, is holding back productivity.