https://www.axios.com/erdogan-suggests-russia-getting-more-results-in-syria-than-us-1513305642-605131ff-1fa9-45e4-8e99-2d5c5e2023c0.html

Erdogan suggests Russia getting more results in Syria than U.S.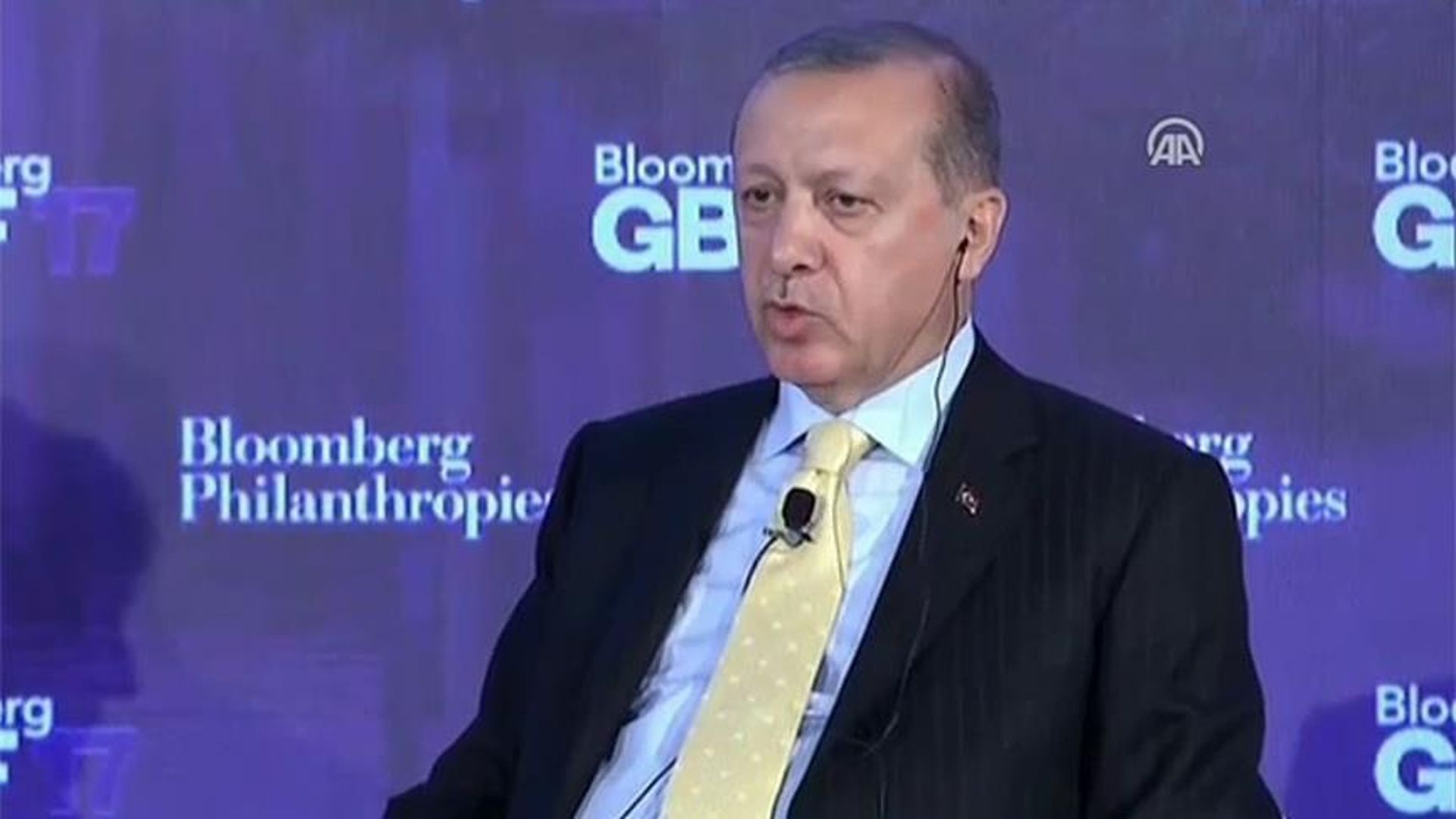 Turkish President Recep Tayyip Erdogan told Bloomberg's John Micklethwait Wednesday that he has had several conversations with both the U.S. and Russia regarding how to handle the crisis in Syria. Erdogan said nothing came of repeated talks with the U.S. under the Obama administration, but with Russia there have been tangible results.
Why it matters: The U.S. and Russia, which is allied with the Assad regime, have different visions for a post-war Syria.