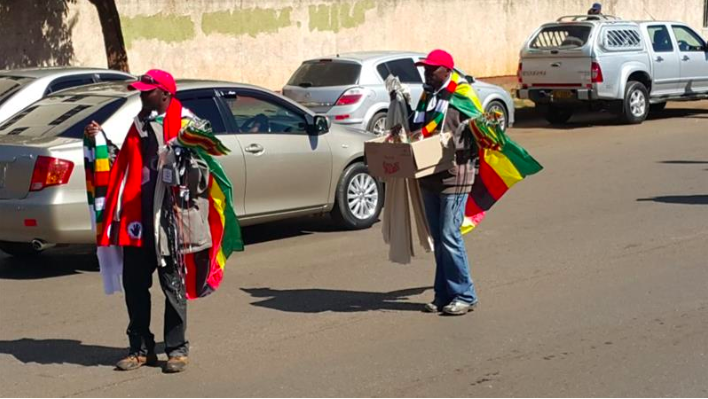 Street sellers benefit from the high demand for flags and party scarfs before the vote [Hamza Mohammed/Al Jazeera]
HARARE — Election season is providing a much-needed economic boost in Zimbabwe, where a cash shortage has been strangling already hard-pressed businesses.
What's happening: Hotels have seen a surge in customers amid growing international interest in the landmark election following last year's resignation of decades-long President Robert Mugabe in the wake of a military intervention. The car rental industry is also among the beneficiaries ahead of the July 30 vote, as are entrepreneurs selling election paraphernalia.