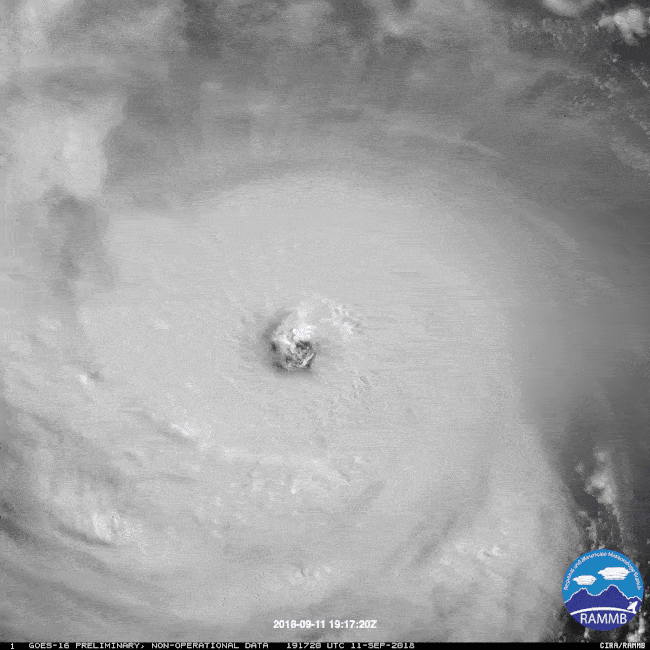 Visible satellite loop of Hurricane Florence on Sept. 11, 2018 as of 4:05 pm ET. Image: NOAA via CIRA/RAMMB
The latest projections predict Hurricane Florence could stall just off the North Carolina coast, dumping feet of rain inland while sustained hurricane force winds complicate rescue and recovery efforts.
The big picture: "North Carolina has been hit by only one other Category 4 storm since reliable record keeping began in the 1850s. That was Hurricane Hazel in 1954," the AP's Emery Dalesio reports.