BAGHDAD — Of the 2 million Iraqis forced to flee their homes since 2014, as military operations and ISIS attacks escalated, many now find they have nothing to go back to.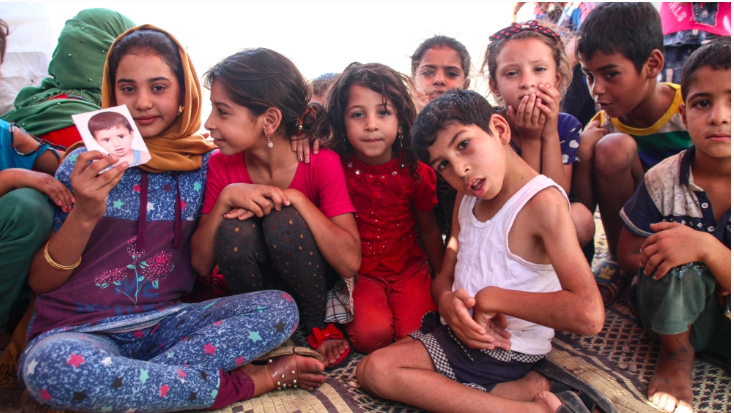 Children at Al-Khadra IDP camp with Leen, 12, holding a photo of her sister who died when they first arrived in Baghdad. Photo: Arwa Ibrahim/Al Jazeera
Why it matters: Following the victory over ISIS last year, families in camps like al-Khadra near Baghdad, home to about 100 internally displaced Iraqis, were expected to go home. But the devastation, poverty and a lack of services in the recaptured areas forced many to choose the lesser of two evils and stay in the camp.