Citi has been unwieldy, impossible to manage and too big to fail for well over 30 years. Post-crisis, however, it has effected an impressive transformation.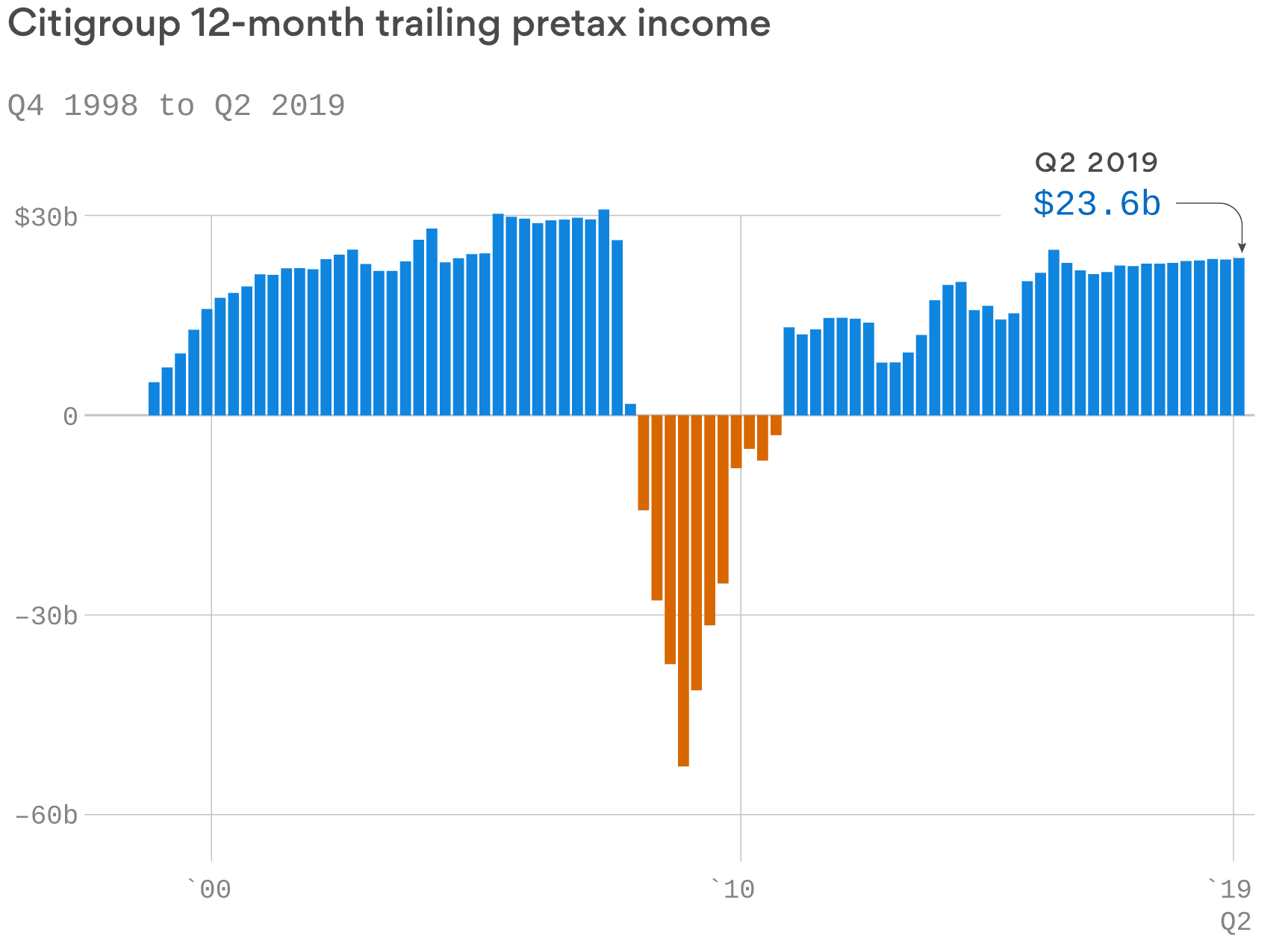 Data: FactSet; Chart: Axios Visuals
The big picture: Its earnings, unjuiced by the excess leverage of the early 2000s, have largely regained their pre-crisis levels — an impressive enough achievement even before you realize that the bank has shrunk considerably over the past decade.