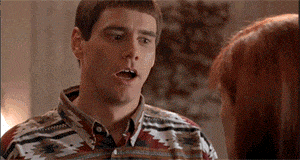 Giphy
The great thing about the endless speculation on carbon taxes is that everyone is right. They're alive and dead at the same time, which brings us to...
The latest: The Washington Post broke a big story yesterday with a report that the White House is weighing a carbon tax and a value-added tax as officials search for revenue in wider tax code overhaul plans.
The fallout: That set off a ton of follow-up stories, but the White House quickly tried to settle things down. "As of now, neither a carbon tax nor a VAT are under consideration," deputy press secretary Lindsay Walters said Tuesday afternoon.
This was the second time in the last few weeks that the White House has sought to put the kibosh on the idea that a carbon tax is under serious consideration.