https://www.axios.com/californias-big-quake-is-definite-1513302615-00f54026-ed3b-4d66-b687-1c46940255d8.html
California's big quake is "definite"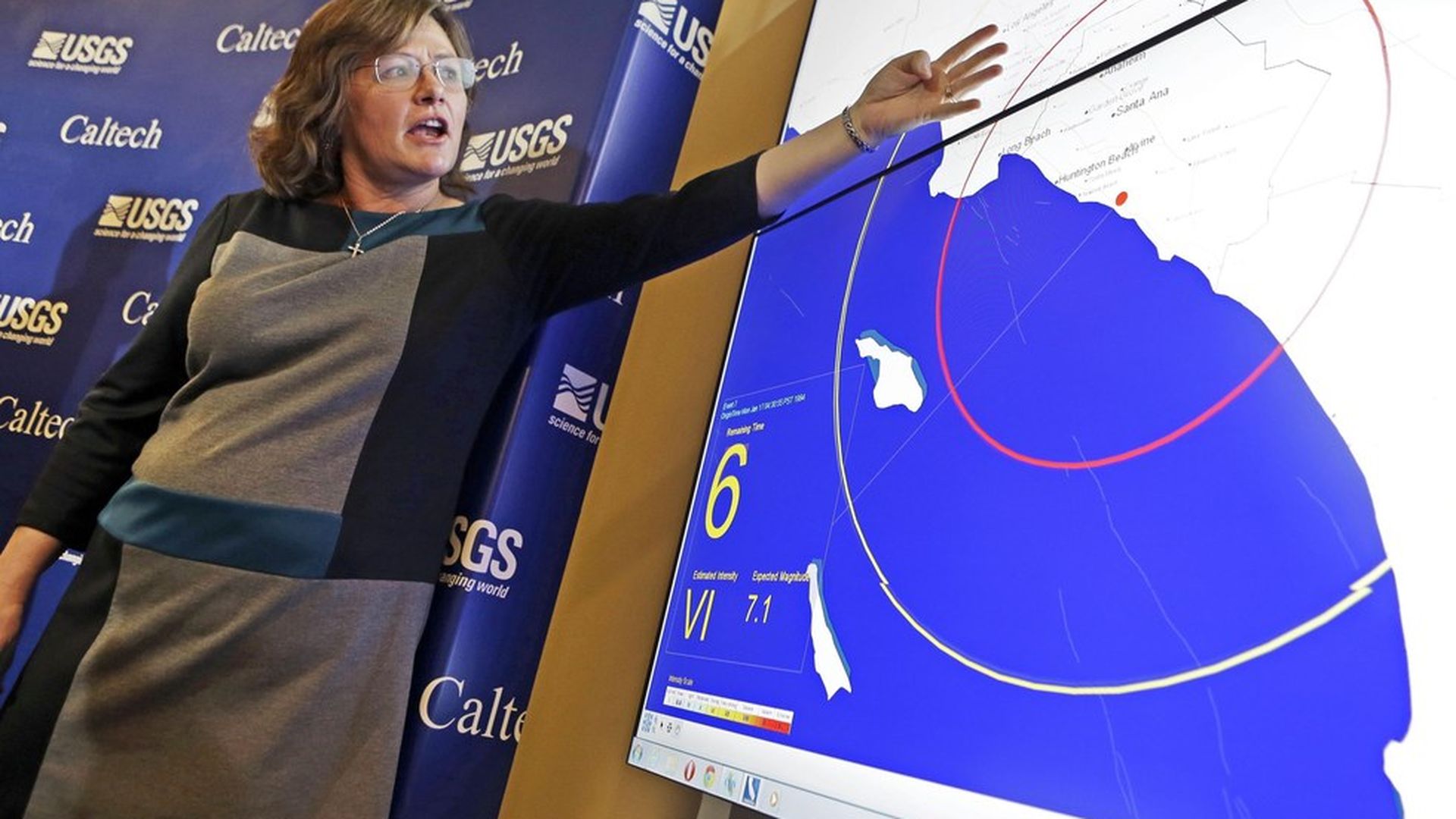 A startling headline in the L.A. Times: "The Big One is going to happen, no matter how much you want to deny it, California scientists say." Rong-Gong Lin II, who has earthquakes as part of his beat, writes:
"Seismologist Lucy Jones ... said the way experts like her used to talk about earthquakes wasn't very effective. They tended to focus on the probability of a major earthquake striking in the next 30 years ... Now she is making a dramatically different point, emphasizing that a devastating earthquake will definitely happen, and that there is much the public can do to protect themselves."