https://www.axios.com/business-leaders-to-trump-protect-our-ip-1513300350-5c502819-b18b-41f5-8b8e-49b2f84fae3f.html

Business leaders to Trump: protect our IP!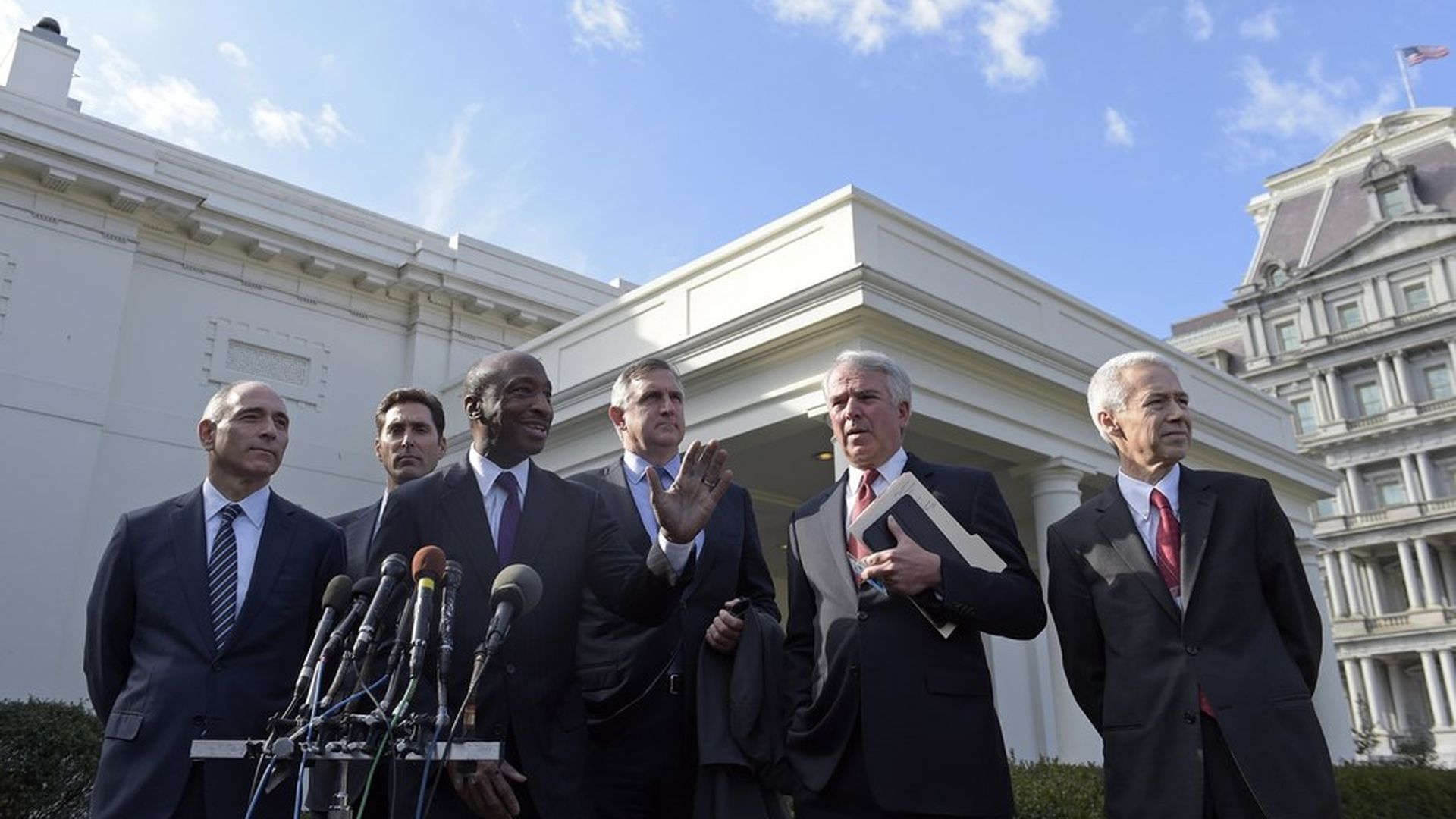 In a new report obtained by Axios, the Chamber of Commerce spotlights one of the Trump Administration's under-the-radar challenges: how to protect America's ideas.
Why it matters: Today's report provides fuel for the business community to get the President focused on IP enforcement as part of his "America First" agenda. Stolen intellectual property costs the U.S. at least quarter of a trillion dollars in revenue every year. In his speeches Trump complains about other countries "ripping off" America. But while he understands the IP challenge from his business career, he's not thrust it into politics. Yet.