https://www.axios.com/bill-gates-the-world-is-getting-better-1515334663-bb8da3cb-3b58-465d-9aa5-ff3da4f34219.html
Bill Gates: "The world is getting better"
Bill Gates is guest editor of TIME's "The Optimists" issue, featuring a cover portrait of 5-year-old Ethiopian Mohamad Nasir, whom Gates had met in 2012, less than a month after birth.
What happened: "Thirty years ago, 1 in 5 children in Ethiopia didn't live to their fifth birthdays. Ethiopia wrestled down its mortality rates for children under five by two-thirds from 1990 to 2012. Mohamad is a reminder of how his fate, and the world's, have changed.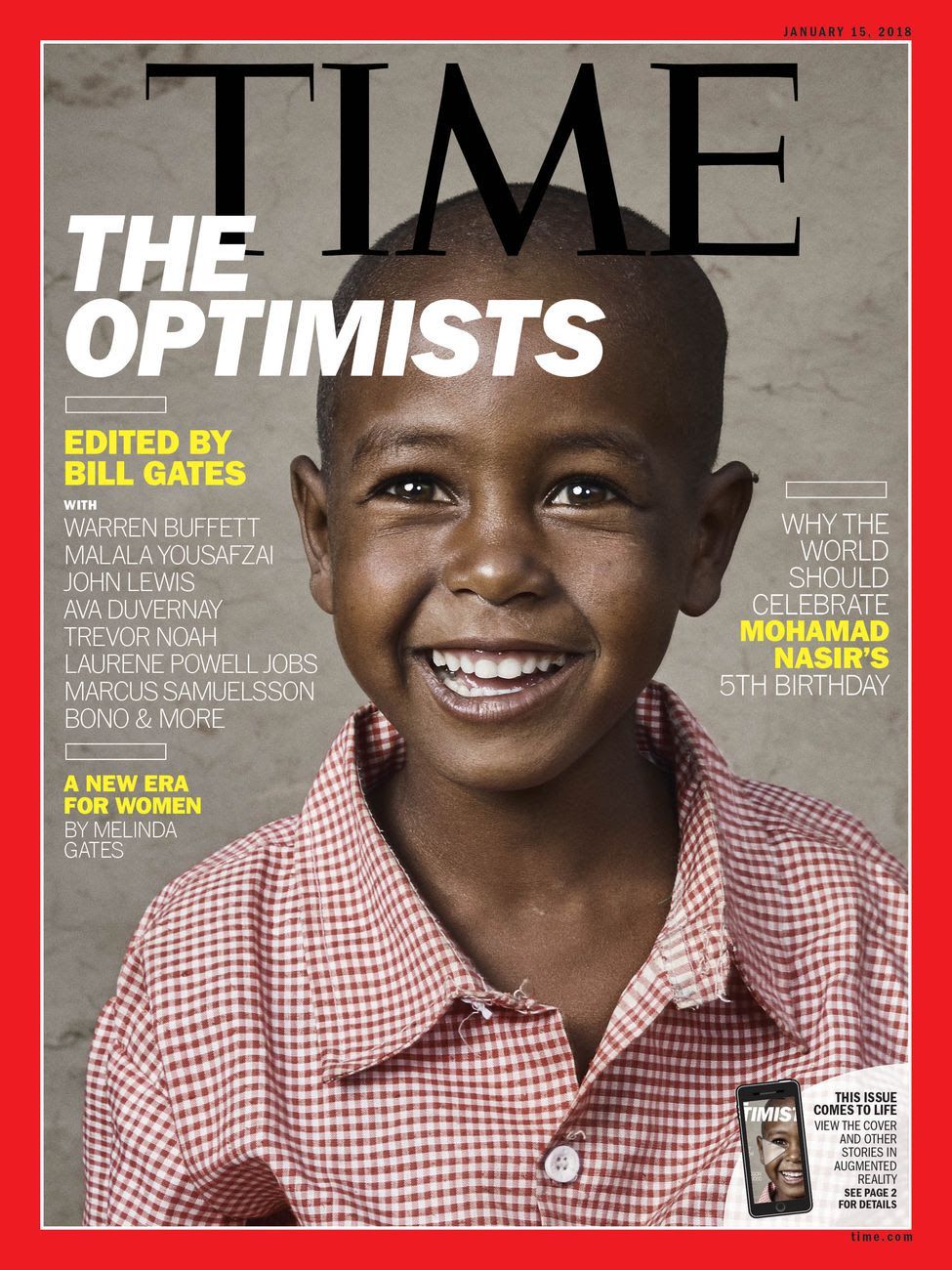 Courtesy: TIME