Axios' Mike Allen and Jim VandeHei launched the Smarter Faster Revolution college tour this afternoon at UNC Chapel Hill at an event presented by JPMorgan Chase & Co.
Jeff Immelt, Former Chairman and CEO, General ElectricT.H. Anthony Foxx, Former Secretary, U.S. Department of Transportation Ali Marano, Head of Technology for Social Good, Diversity & Inclusion, JPMorgan Chase & Co.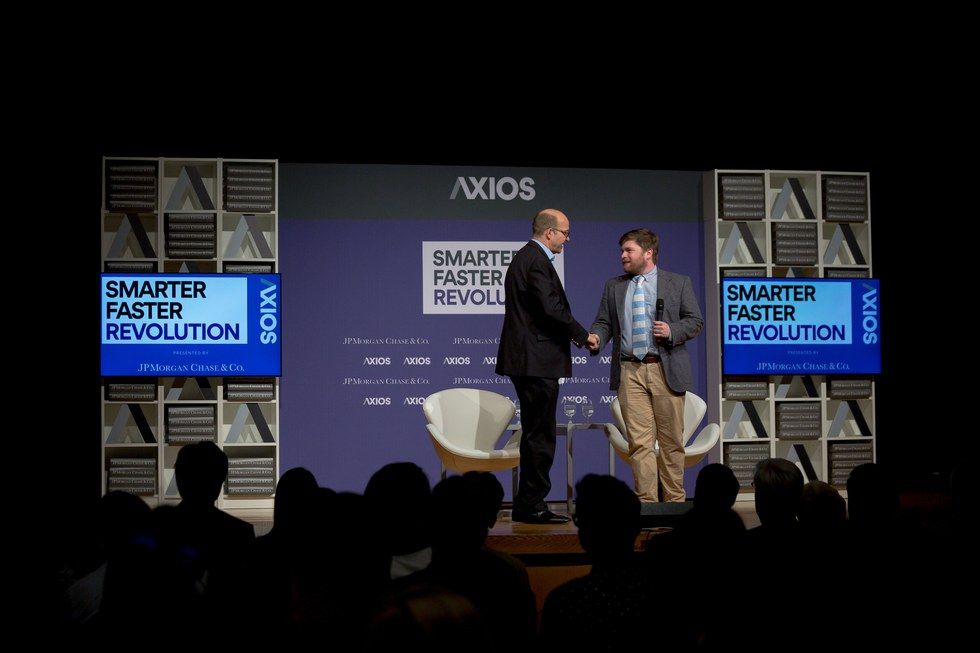 Tyler Fleming, the Editor in Chief of The Daily Tar Heel, introduces Mike Allen. The two co-wrote an article earlier this week about today's media climate. Lauren Olinger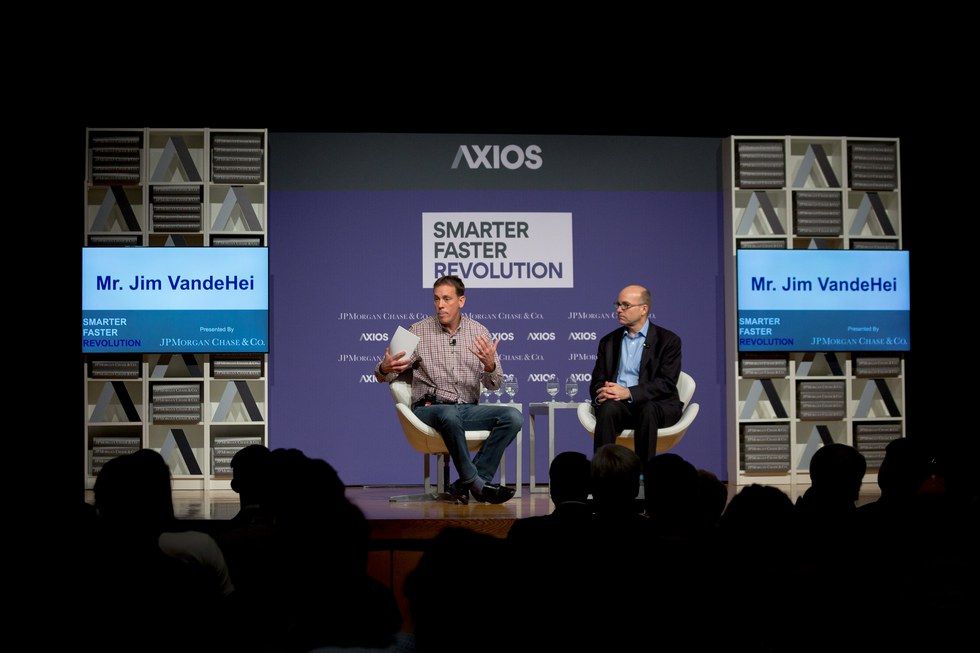 "You can be scared about changes to the workforce or you can look for opportunities," Jim says as he and Mike kick off the event. Lauren Olinger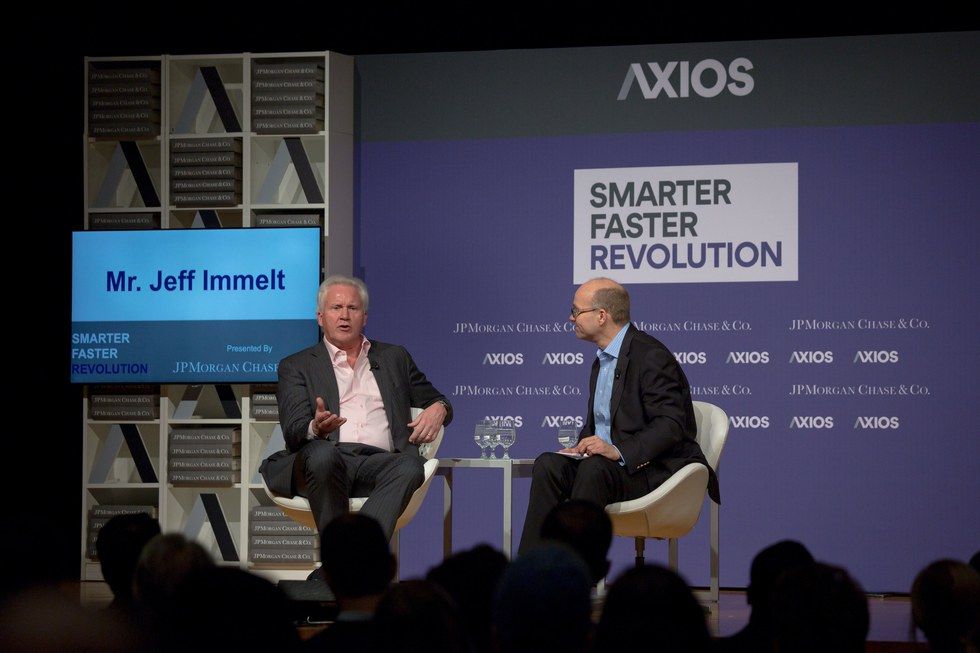 Immelt tells students not to be intimidated by technology. "You need to know the art of the possible."Lauren Olinger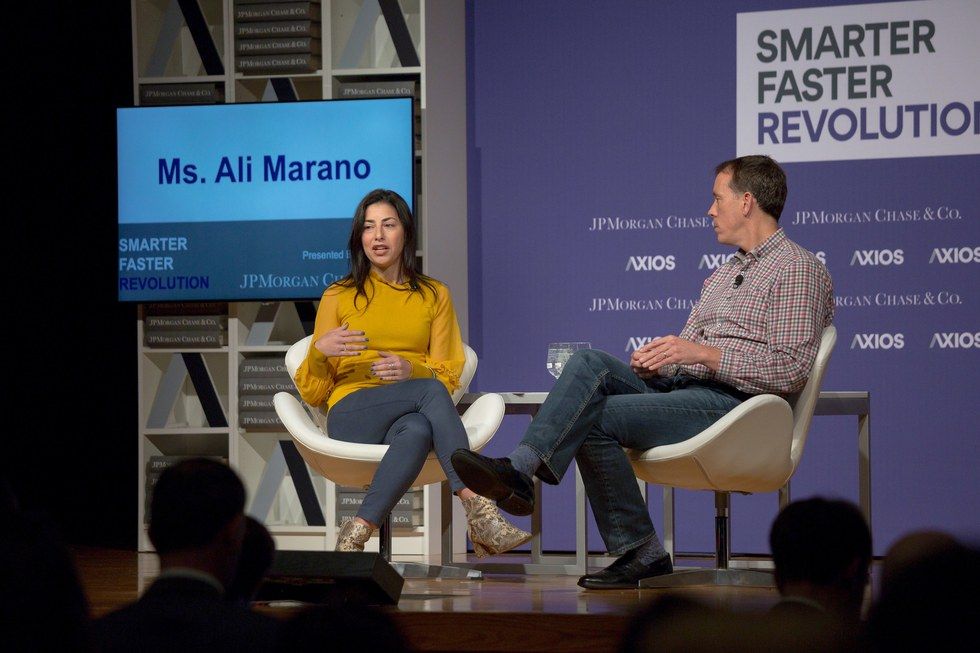 Marano speaks about JPMorgan Chase & Co.'s efforts to have "diversity of thought" among its employees. Lauren Olinger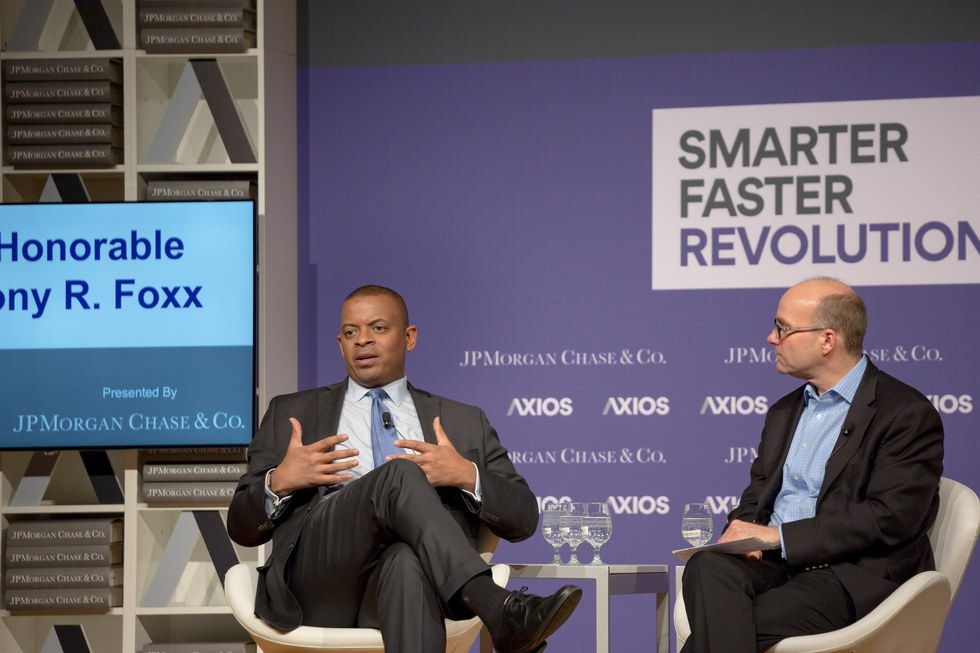 Foxx says that America's future is a driverless one. "It's inevitable."
Lauren Olinger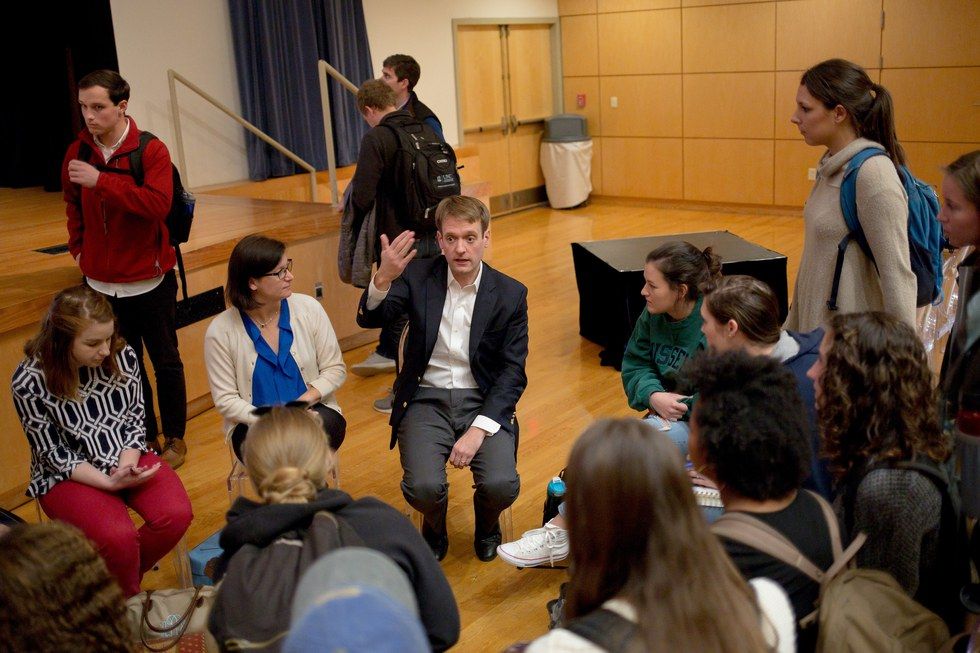 Axios Editor in Chief Nick Johnston speaks with Professor Tamara Rice's interactive media class after the event.Lauren Olinger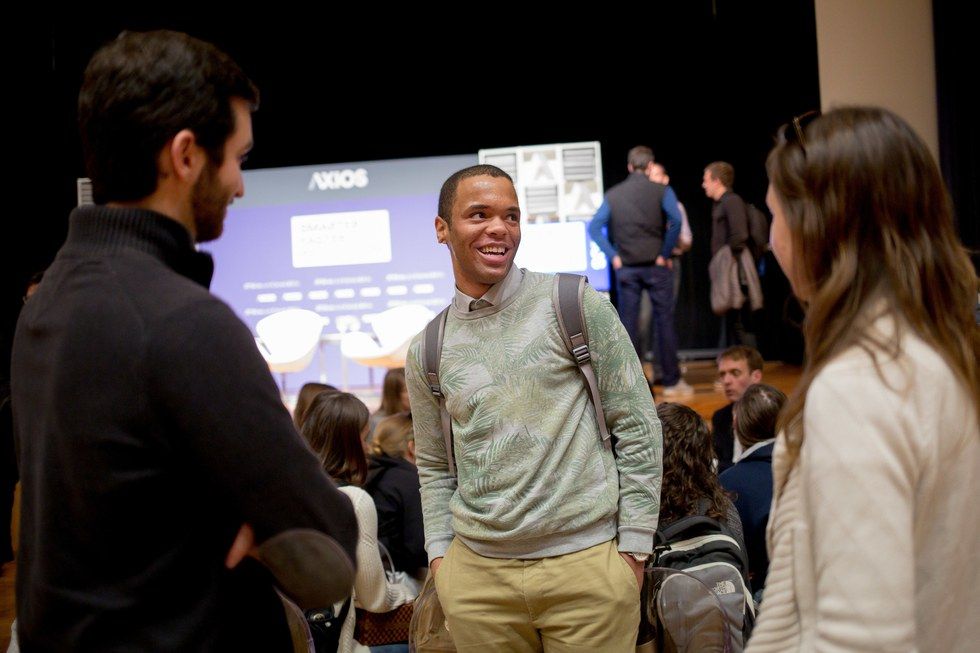 Some Tar Heels who just got Smarter Faster.
Lauren Olinger
Next stop, the University of Michigan.