Axios360: "Party Wars: Is Progress Still Possible?"
In a hyper-polarized Washington, is progress still possible? To explore this topic, Mike Allen hosted five conversations this morning on the potential for bipartisan solutions. He dug in with people from both sides, as well as the media. We heard from:
Sara Fischer, Axios Media trends reporter
T.H. Carlos Curbelo, Representative of Florida's 26th Congressional District, Co-Chair of the Congressional Future Caucus
T.H. Josh Gottheimer, Representative of New Jersey's 5th Congressional District, Co-Chair of the Problem Solvers Caucus
T.H. Joe Manchin, U.S. Senator of West Virginia
Kasie Hunt, Capitol Hill Correspondent, NBC News, Host, MSNBC's "Kasie D.C.
Thank you to the Hewlett Foundation for sponsoring this event.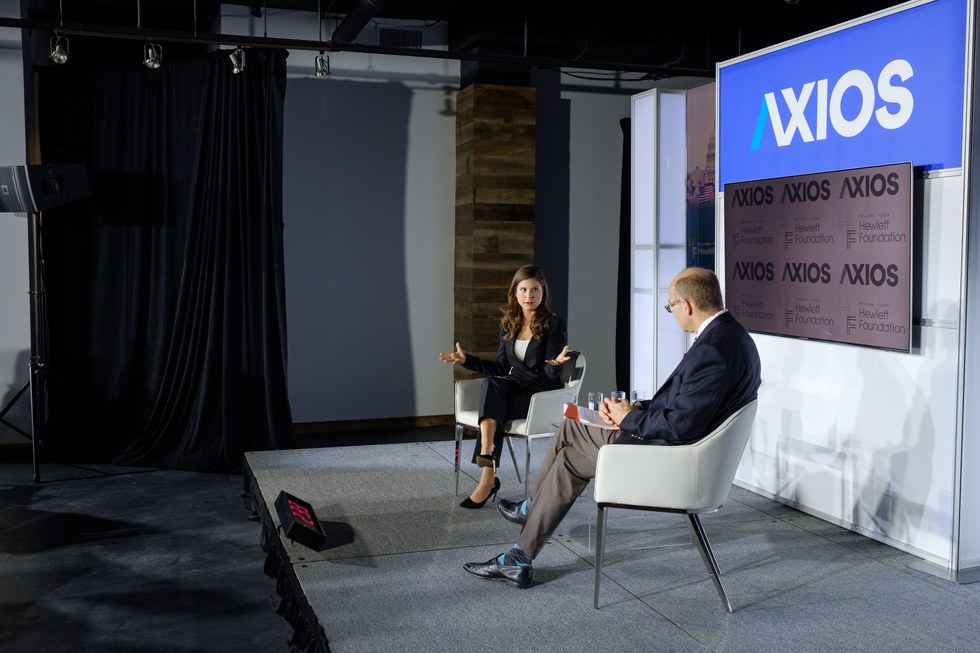 Mike Allen and Axios' Sara Fischer kick off the event with "Why It Matters".Chuck Kennedy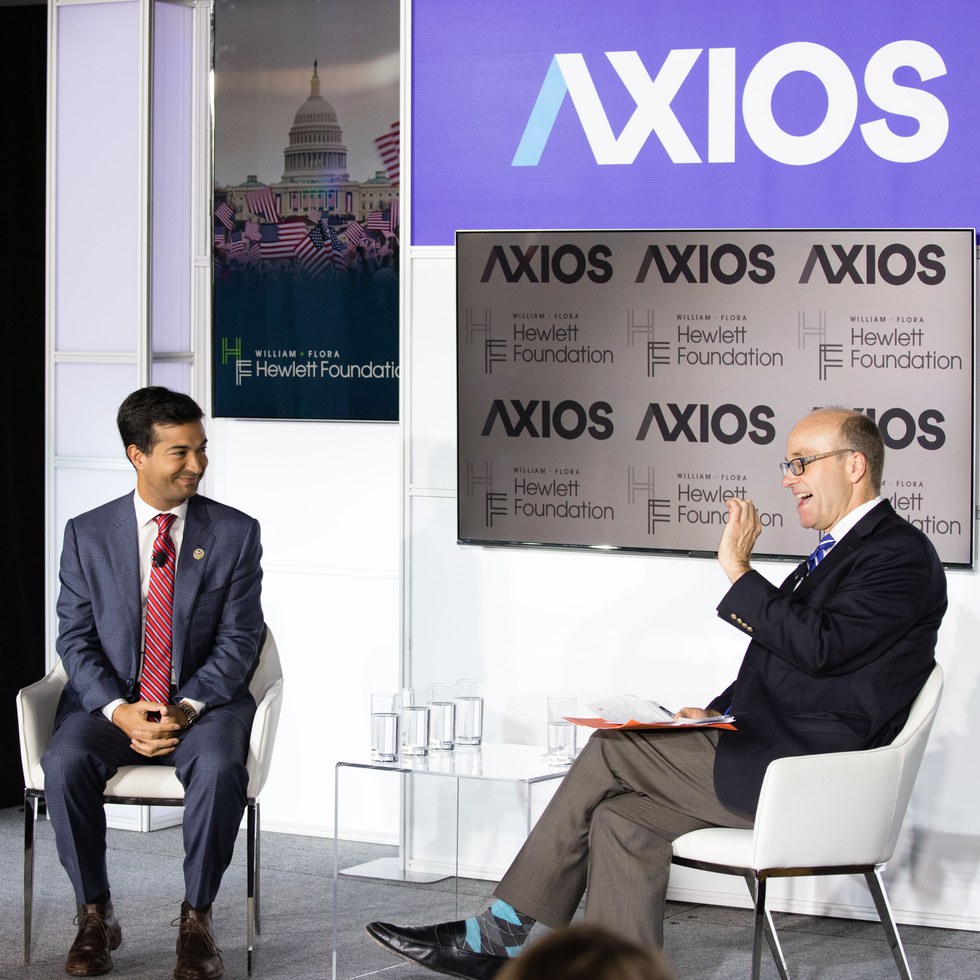 Representative Carlos Curbelo (R-FL26) on chances for House Democrats to vote for tax reform: "pretty good".Chuck Kennedy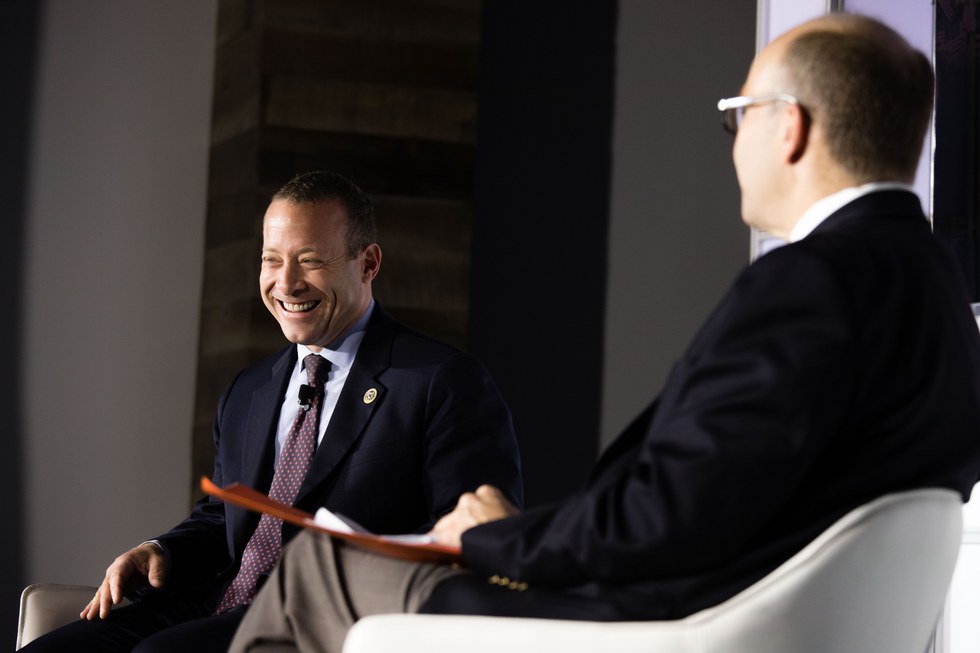 In a room with two whiteboards, Representative Josh Gottheimer (D-NJ5) recently discussed bipartisan solutions with Republicans and Democrats over tacos and beer. "We should have taken a picture," he said. Chuck Kennedy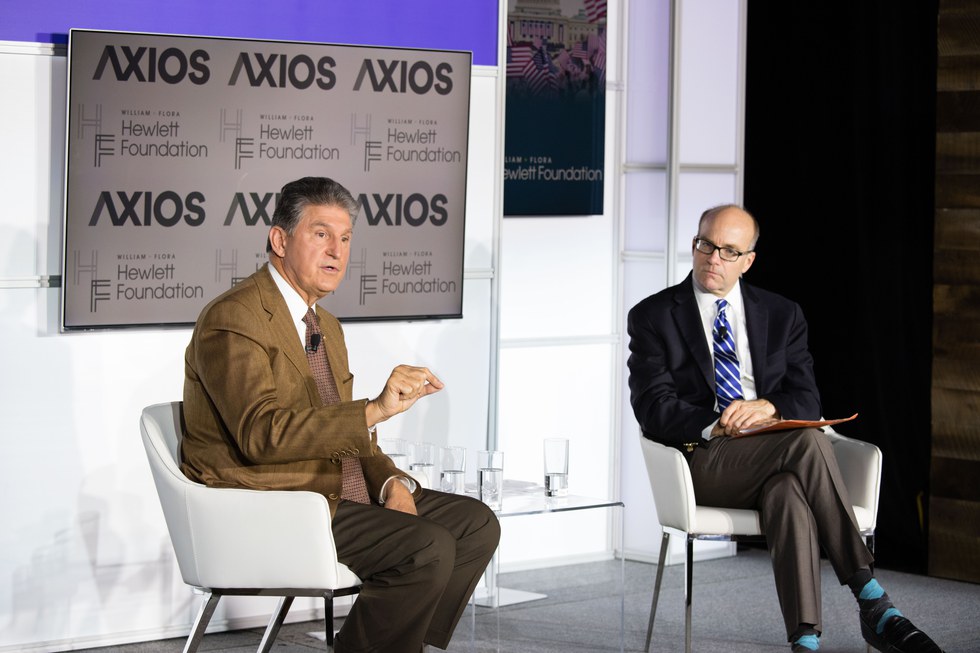 Mike in conversation with Senator Joe Manchin, one of ten red-state Democrats currently in the Senate.Chuck Kennedy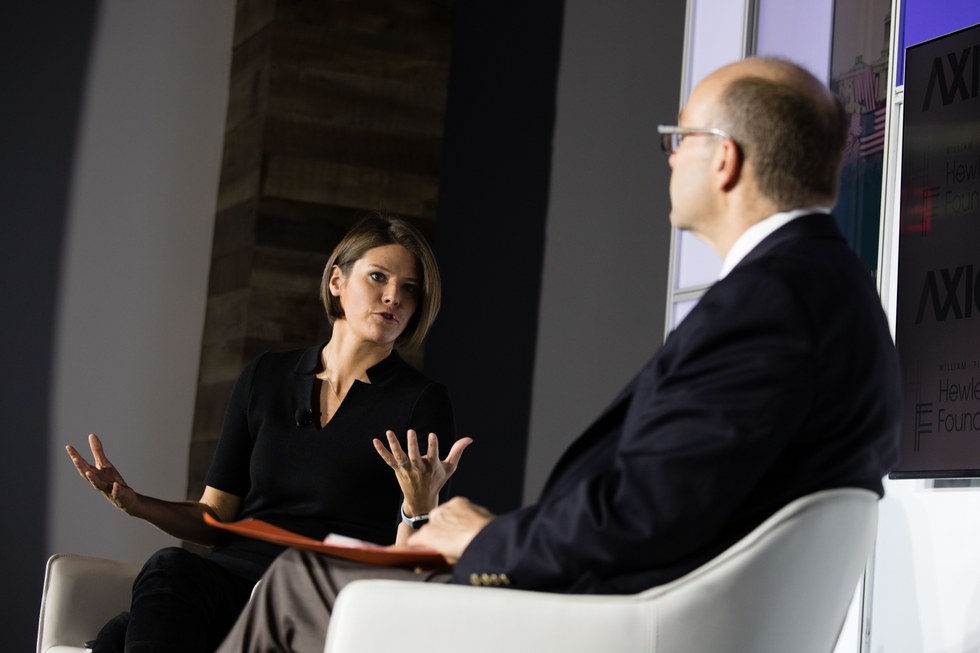 Kasie Hunt talks civility and how to be polite while asking the tough questions. Chuck Kennedy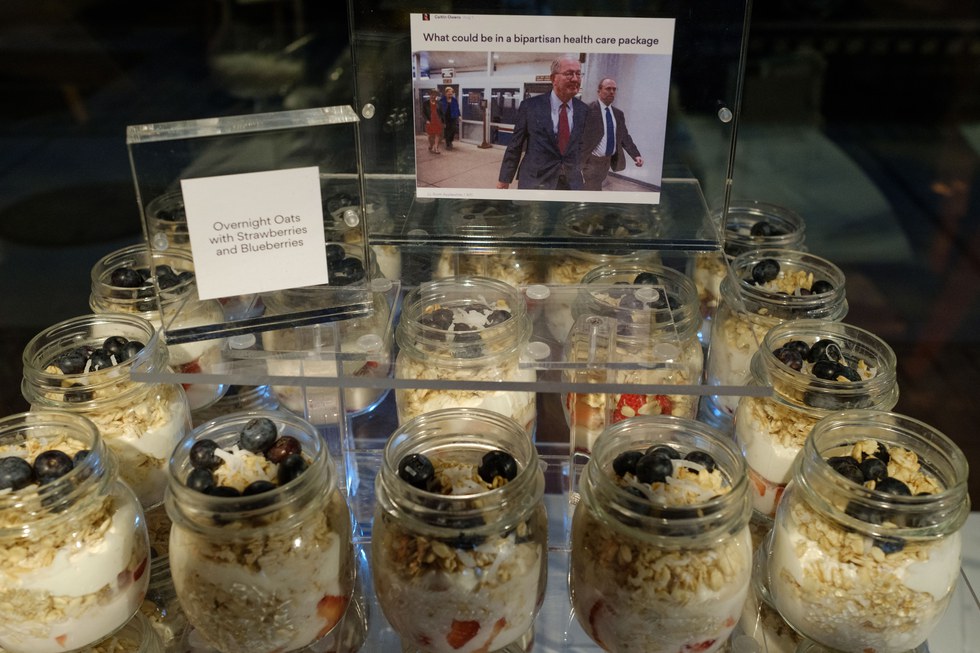 The most bipartisan oatmeal in D.C.Chuck Kennedy