Mike Allen closed out 2017 with back-to-back News Shapers events in DC. Today's featured Senate Majority Leader Mitch McConnell and Senator Mark Warner. They discussed Russian election interference, tax reform, what's next, and what's not.
Why it mattered: Now that the Republicans' sweeping tax bill has passed both chambers of Congress, President Trump is expected to sign it into law on Jan. 3. Meanwhile, Special Counsel Robert Mueller's Russia investigation continues at full force.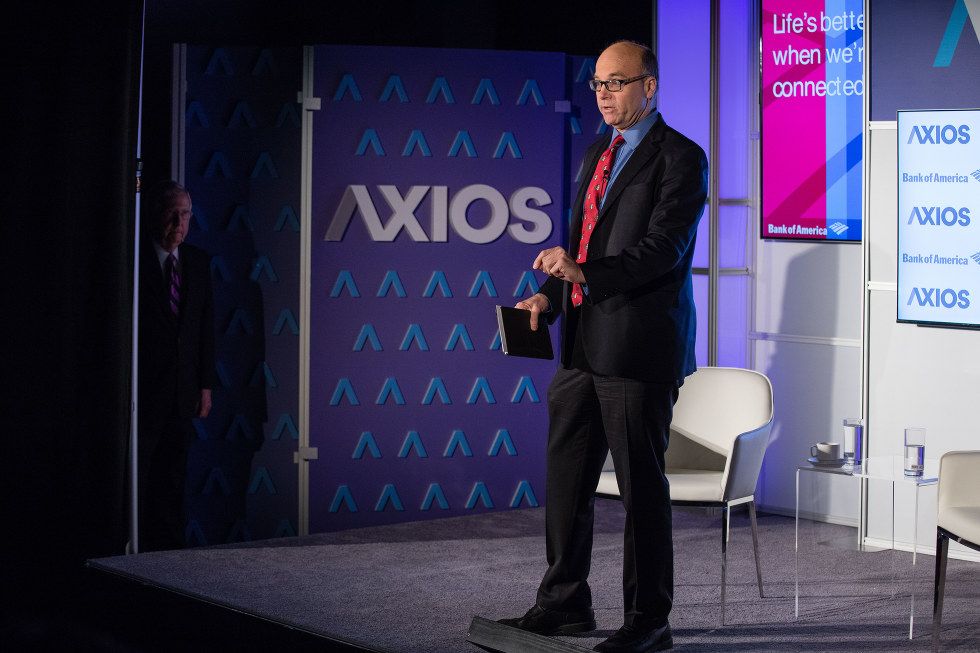 Mike thanks guests for coming to Axios' 31st and final event of the year.Chuck Kennedy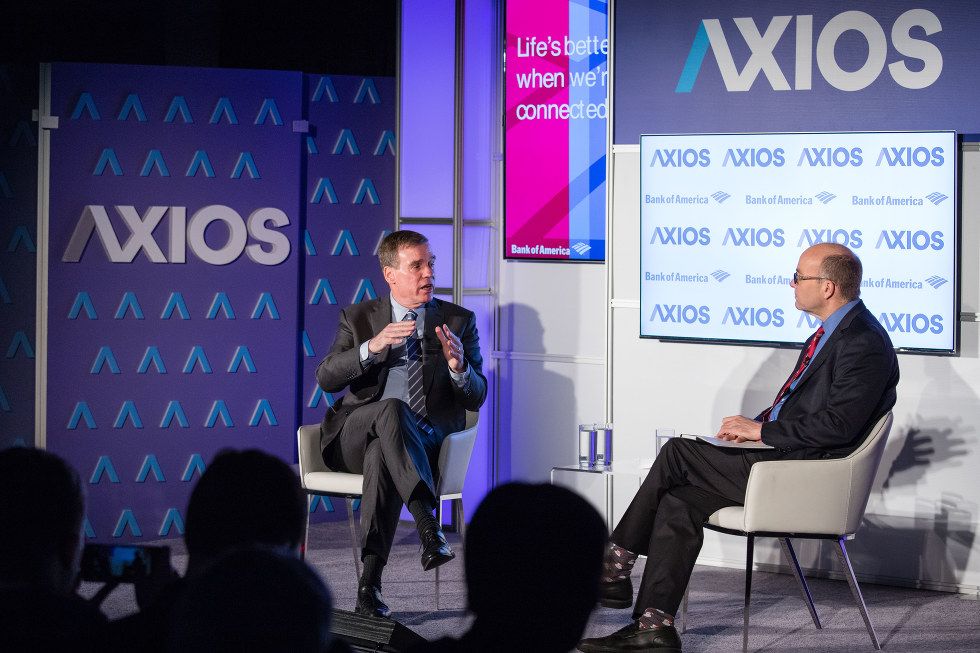 Sen. Warner tells Mike that the tax bill "is probably the single most disappointing piece of legislation" he's seen during his time in the Senate.Chuck Kennedy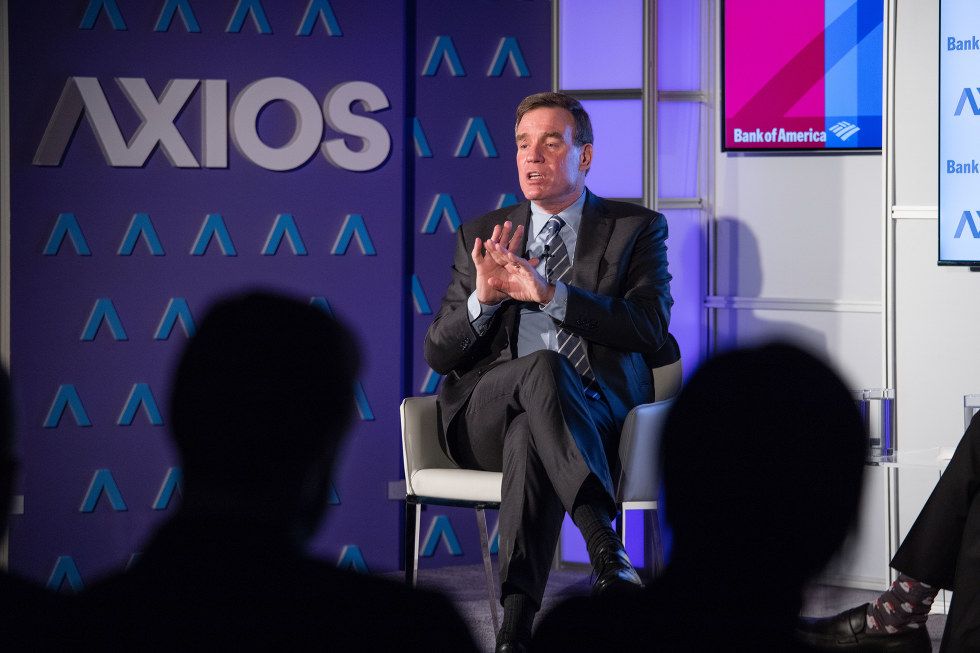 "The tone and tenor of the comments coming out of the president's allies both elected and otherwise should send a chill through all of us," Sen. Warner says, referring to efforts to undermine Mr. Mueller's investigation. Chuck Kennedy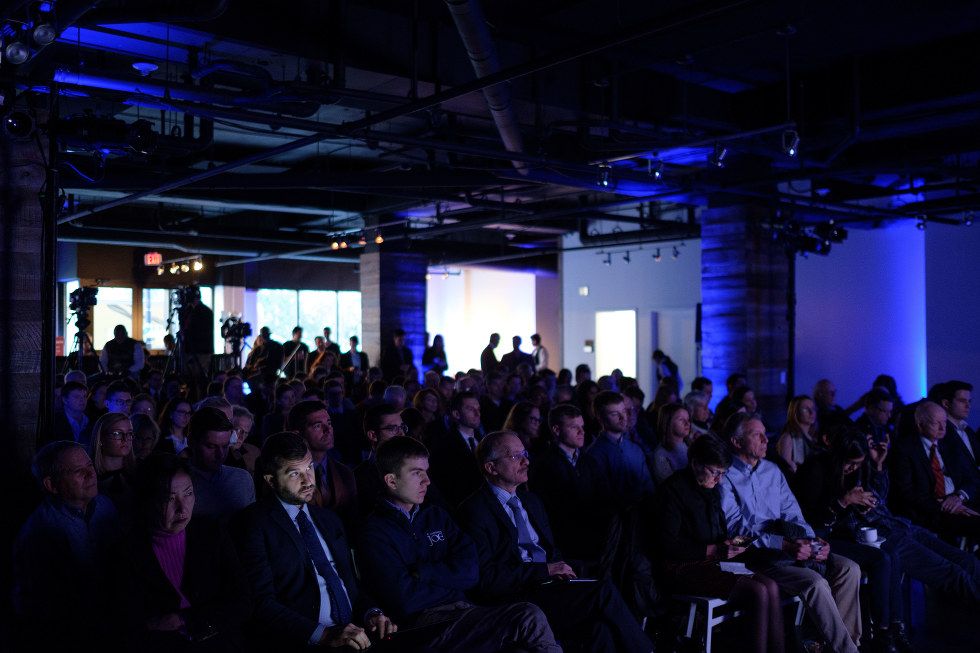 140 guests getting in one last Axios event before the holidays.Chuck Kennedy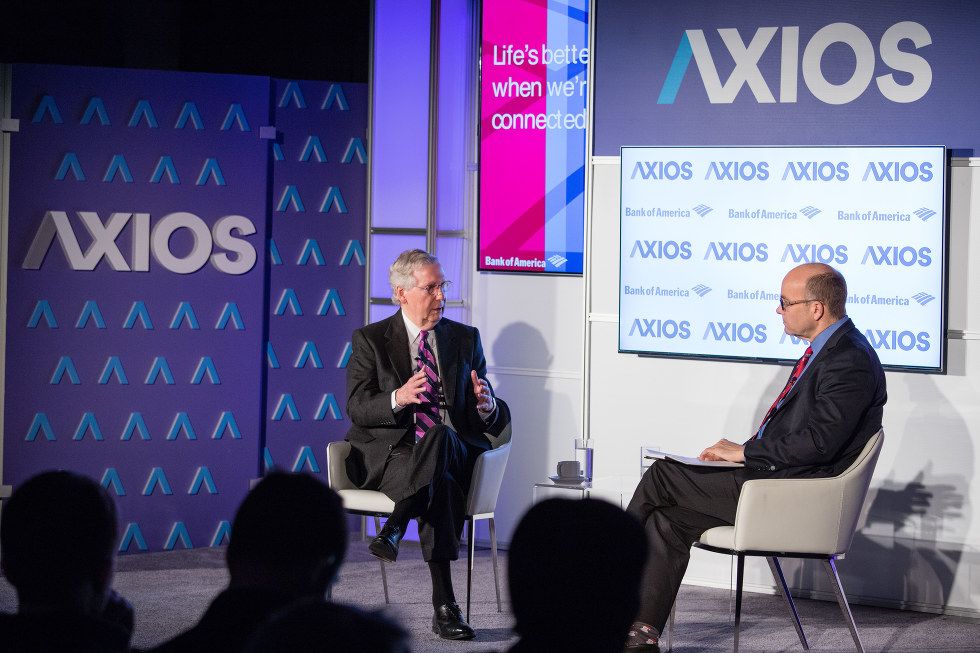 Leader McConnell doesn't dispute that there may need to be a fix to the tax bill. Chuck Kennedy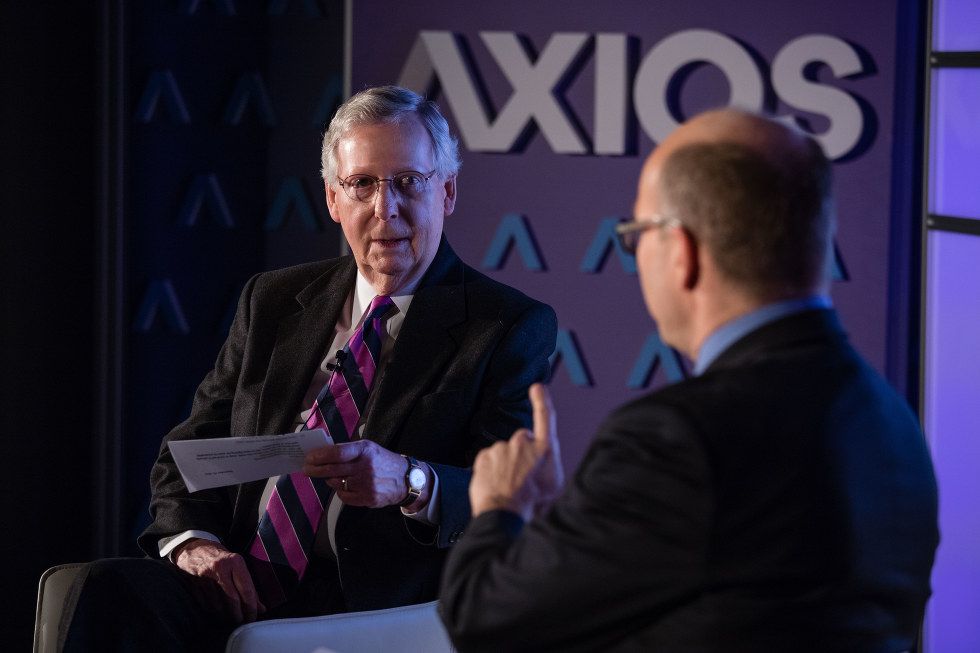 Leader McConnell tells Mike that welfare and entitlement reform are not expected to be on the 2018 agenda.Chuck Kennedy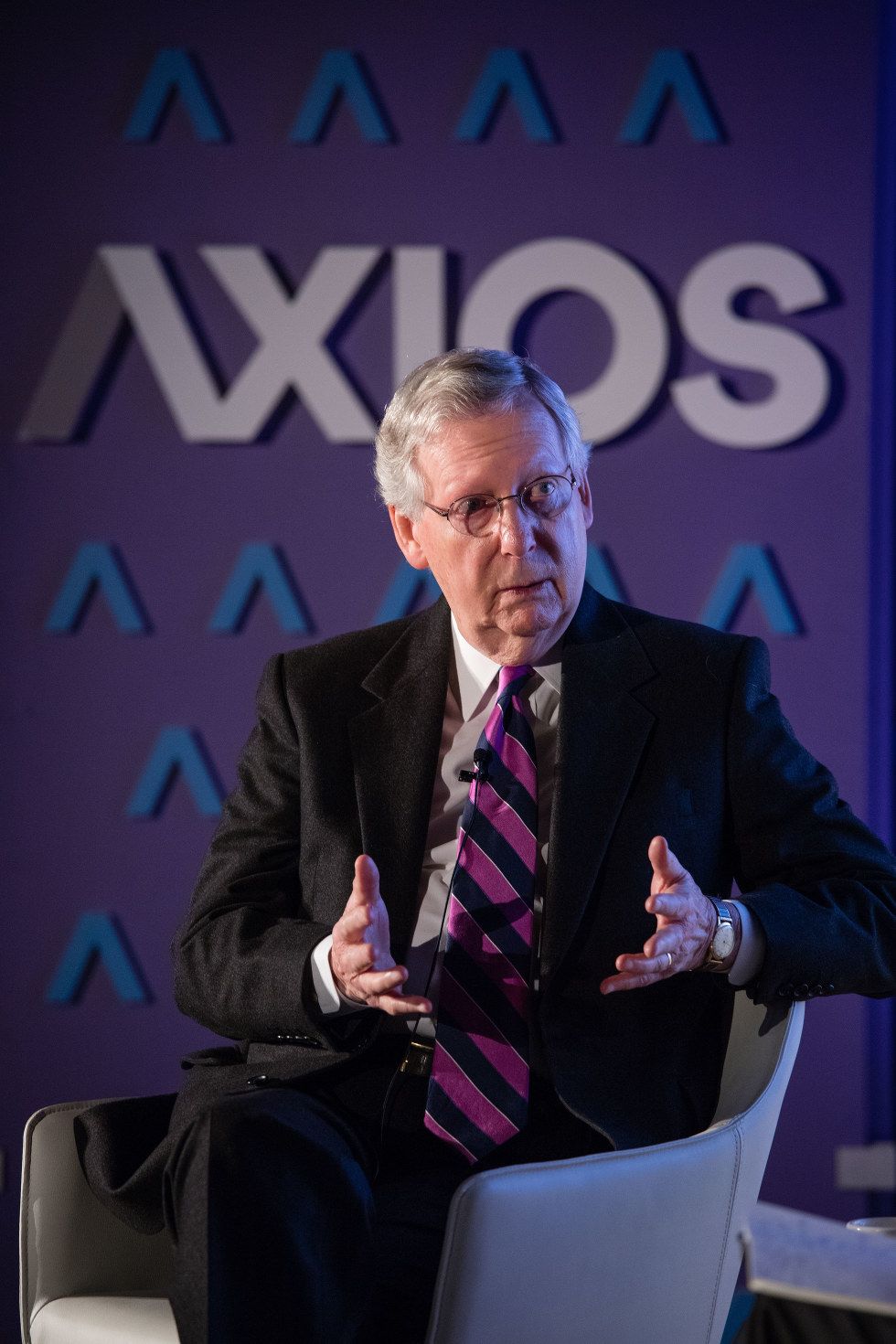 On the president's negative tweets about him over the summer: ""They weren't my favorite, no. But he's gotten better. [...] We're doing just fine."Chuck Kennedy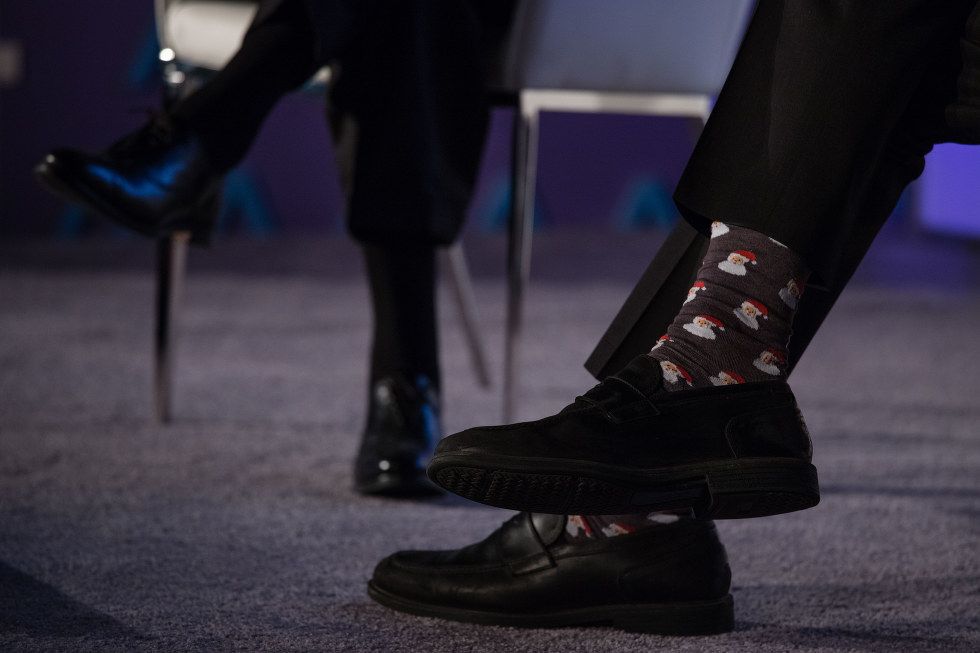 Mike in the holiday spirit. Chuck Kennedy
See you in 2018!
Thank you Bank of America for sponsoring this event.