Axios' Mike Allen hosted one-on-one conversations with Vice President Mike Pence and Senator Amy Klobuchar [D-MN] on Valentine's Day as part of our News Shapers series.
Why it mattered: They discussed the biggest news of the day, digging into immigration, the techlash, North Korea, Russian election interference and Rob Porter's resignation.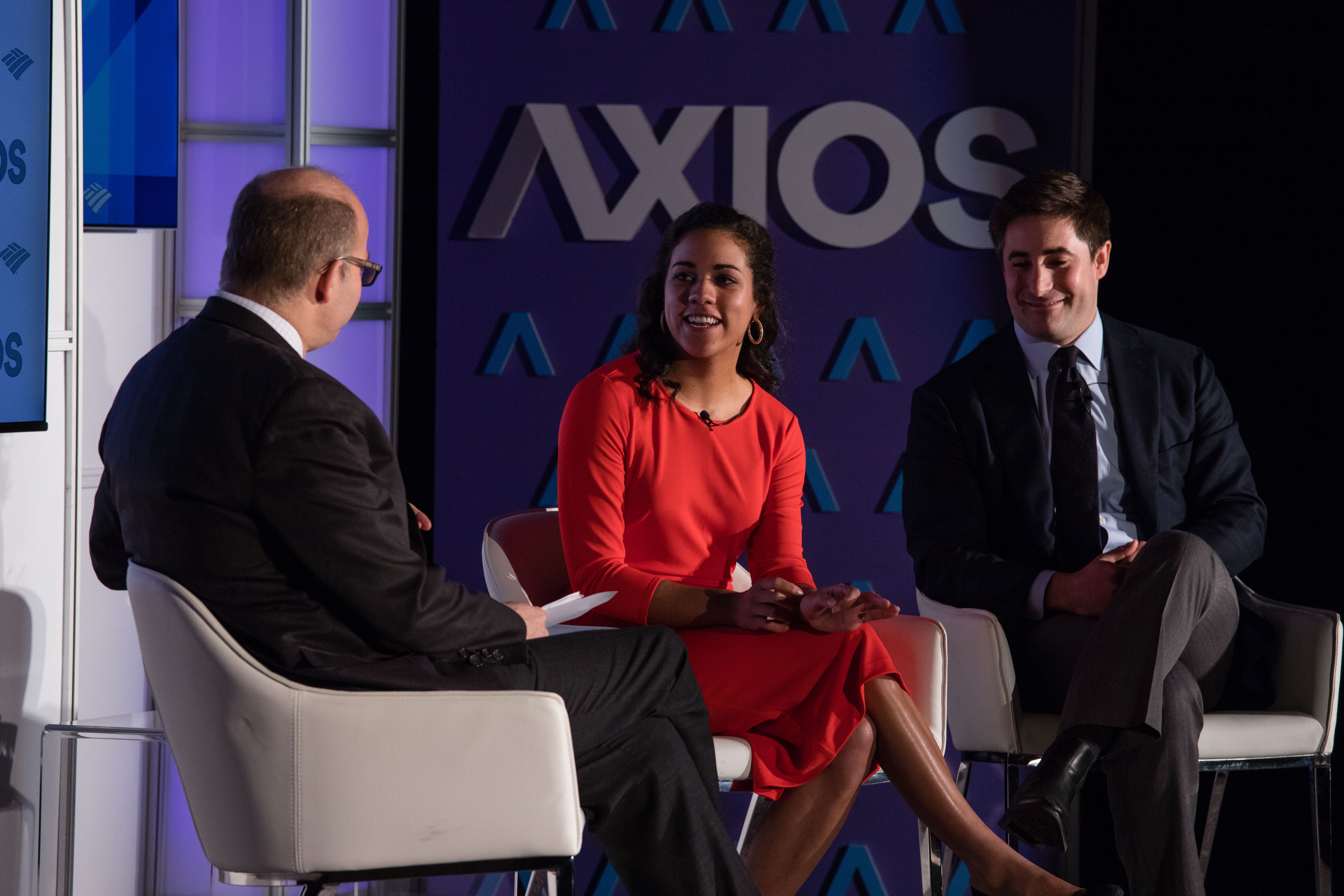 Mike Allen sets the stage with Axios' Alexi McCammond and Jonathan Swan.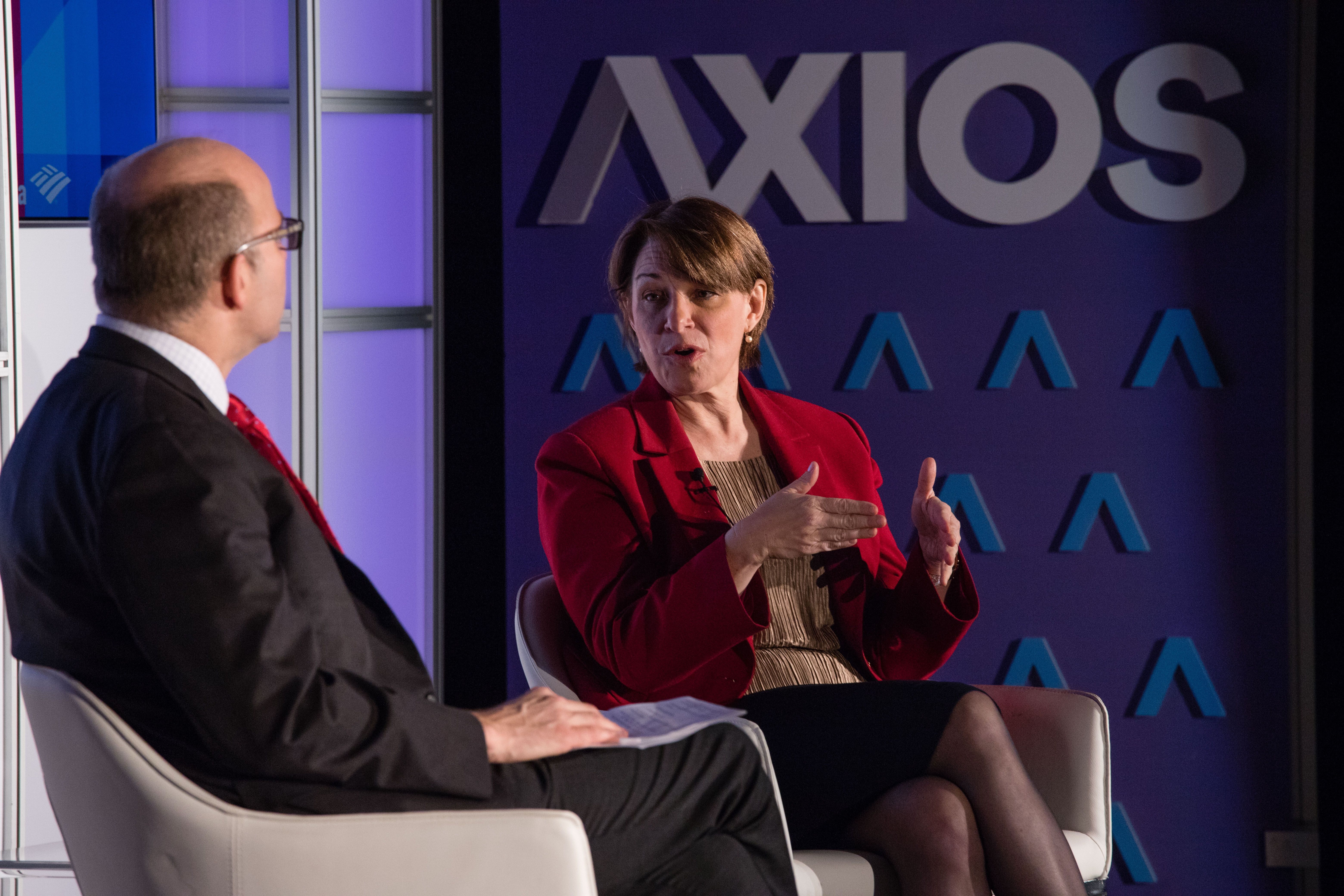 Sen. Klobuchar's dream headline on the immigration debate: "The senate comes together; finally gets something done on immigration; 800,000 people are not deported."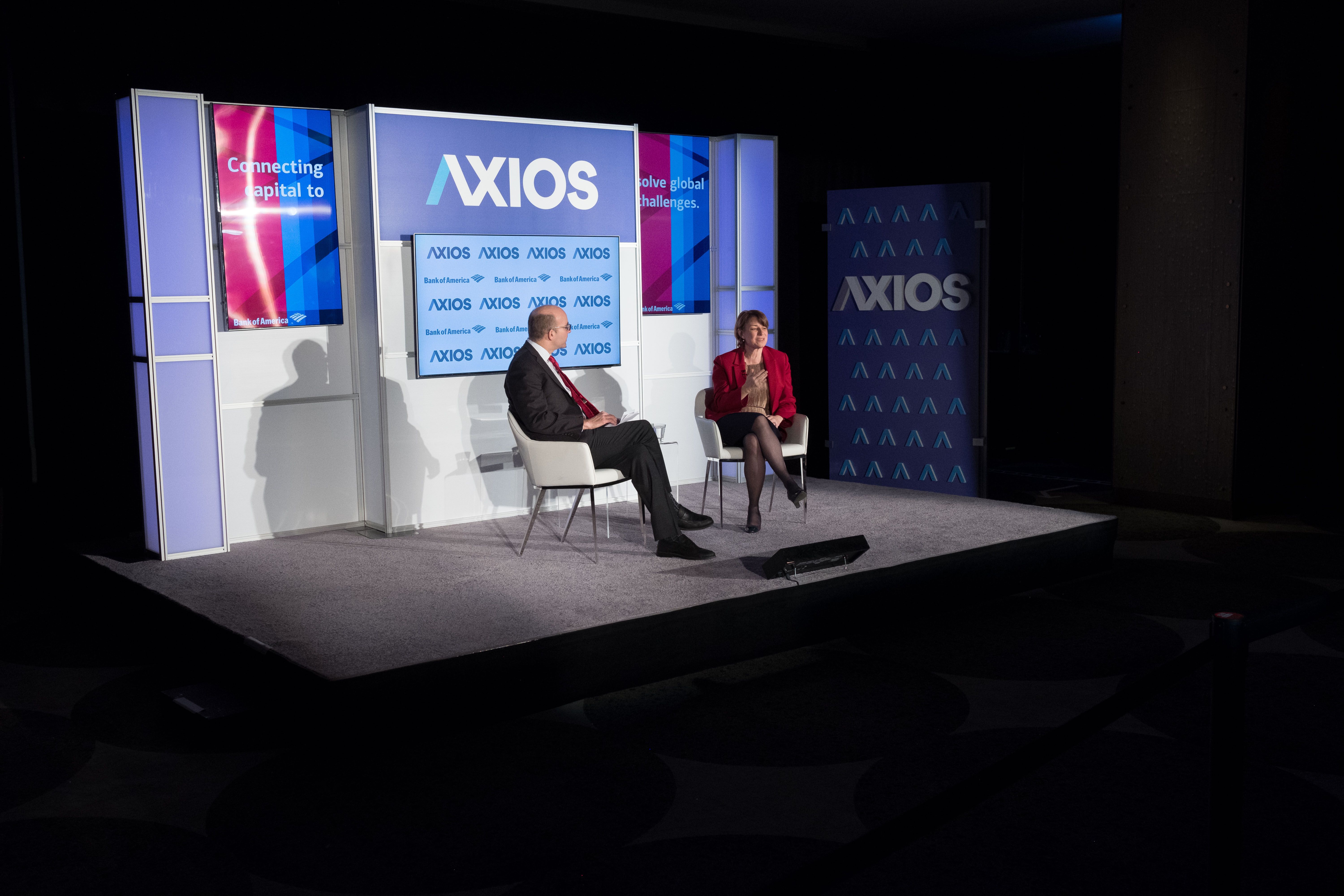 Sen. Klobuchar on the Big Tech backlash: "These are amazing ways to directly communicate with people, but they have to see their responsibility that goes with that ... The only way you can do this is to have rules of the road for the major media companies."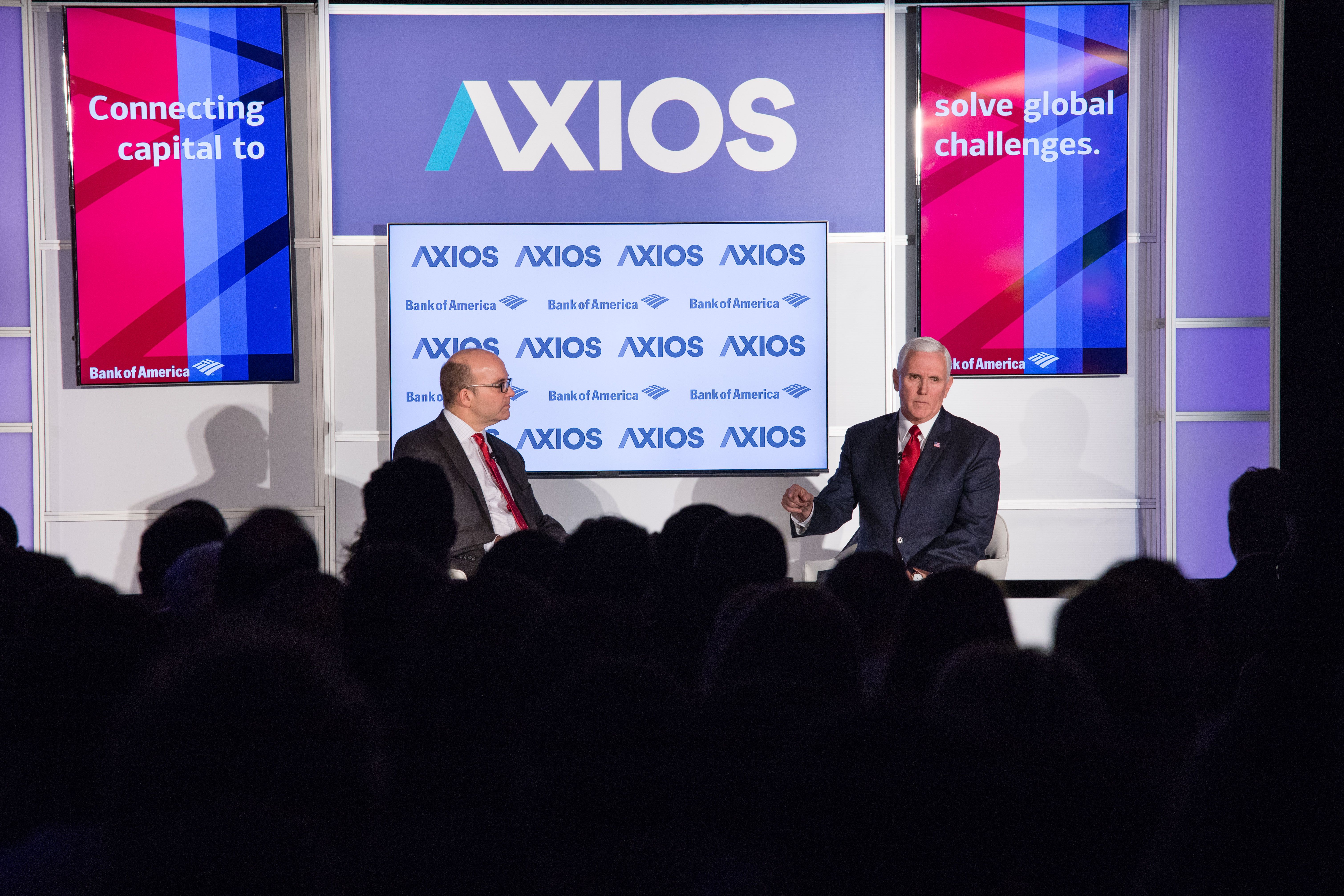 Vice President Pence on North Korea: "[It is] the most tyrannical and oppressive regime on the planet," and that nothing changes in the U.S.' approach until they get rid of their nuclear weapons.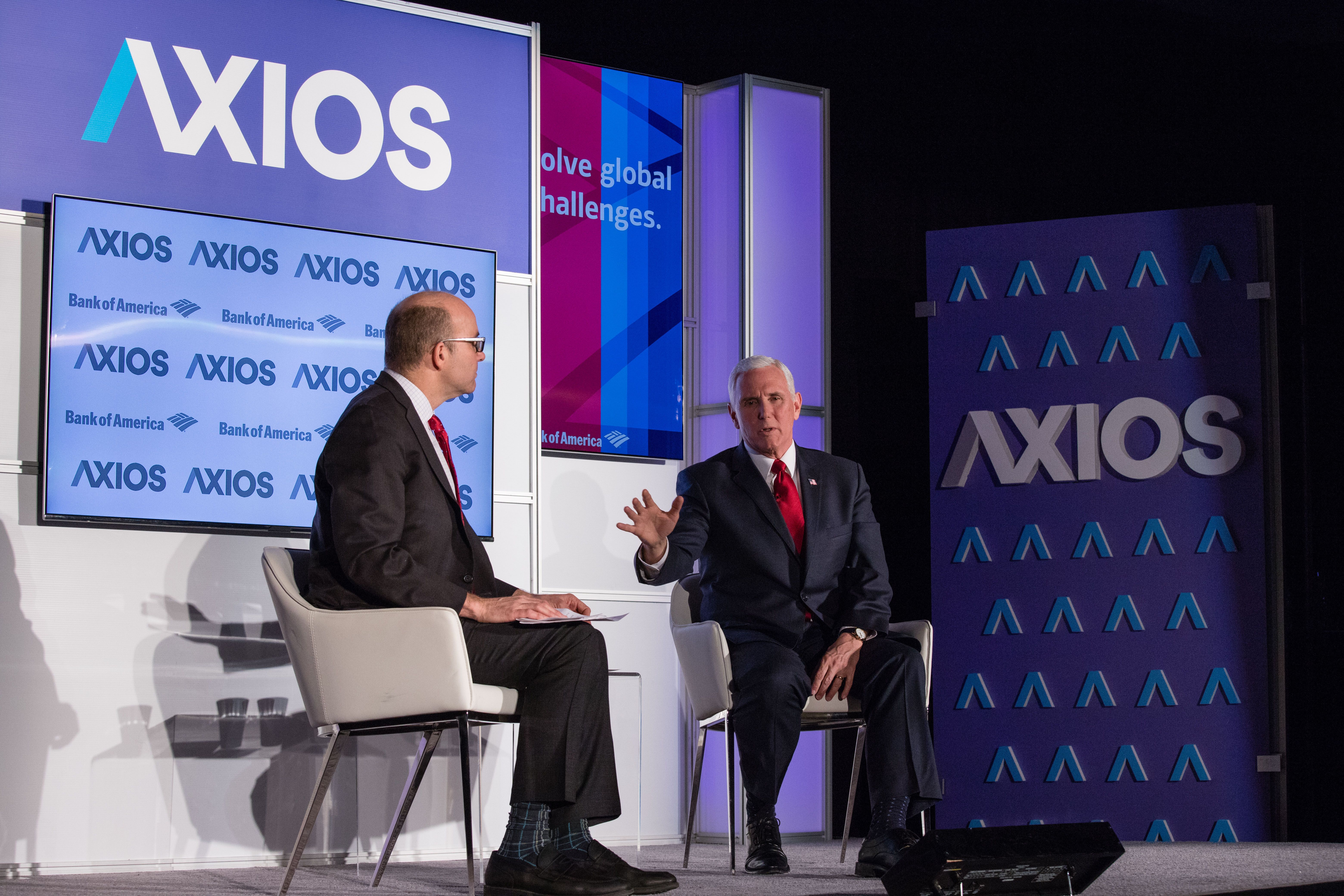 Vice President Pence tells Mike that U.S. intelligence communities concluded none of Russia's efforts "had any impact on the outcome of the 2016 election."
Why it matters: That isn't exactly true.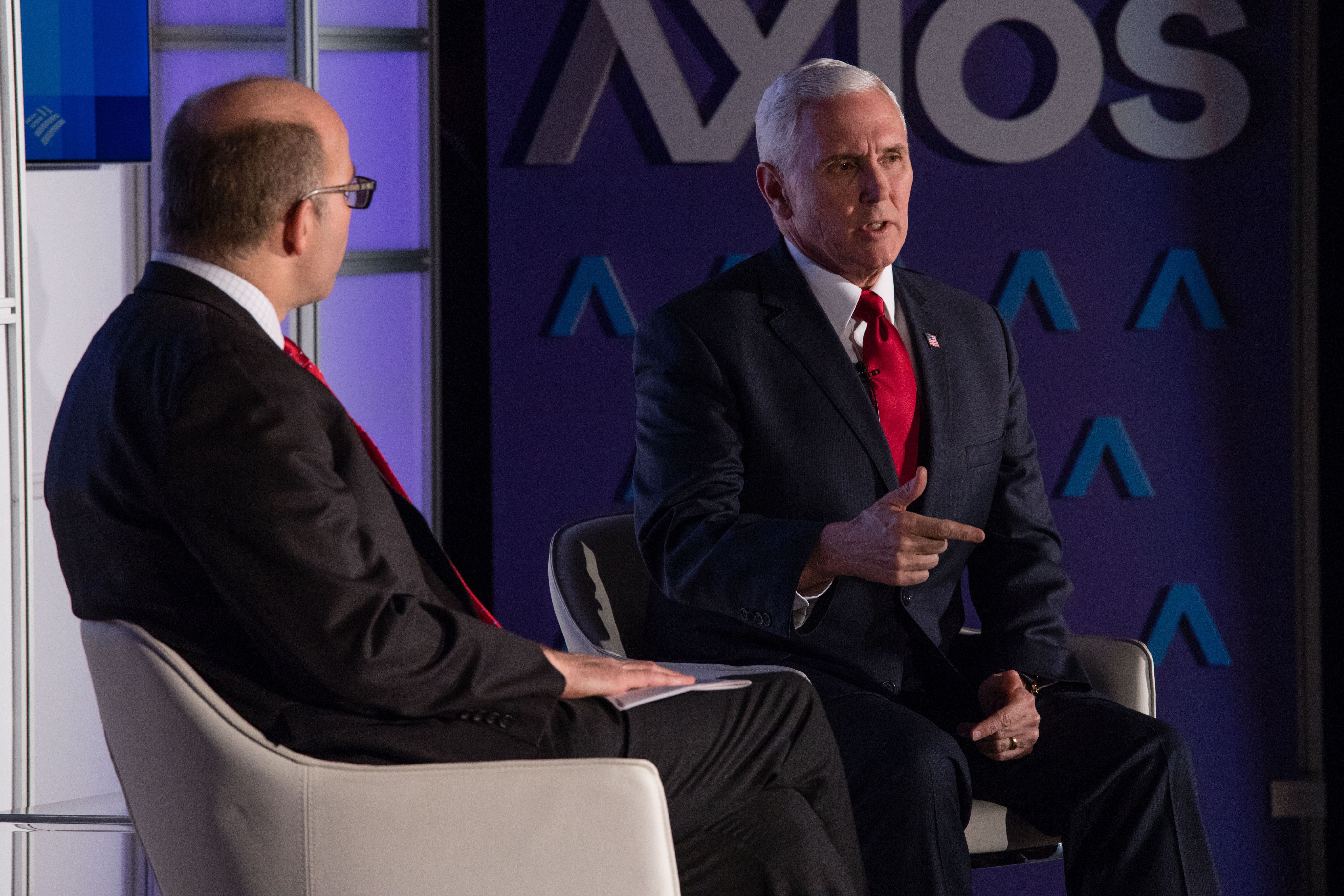 Vice President Pence on Rob Porter: "As I said, and as the White House has said, I think the White House could have handled this better. And I still feel that way."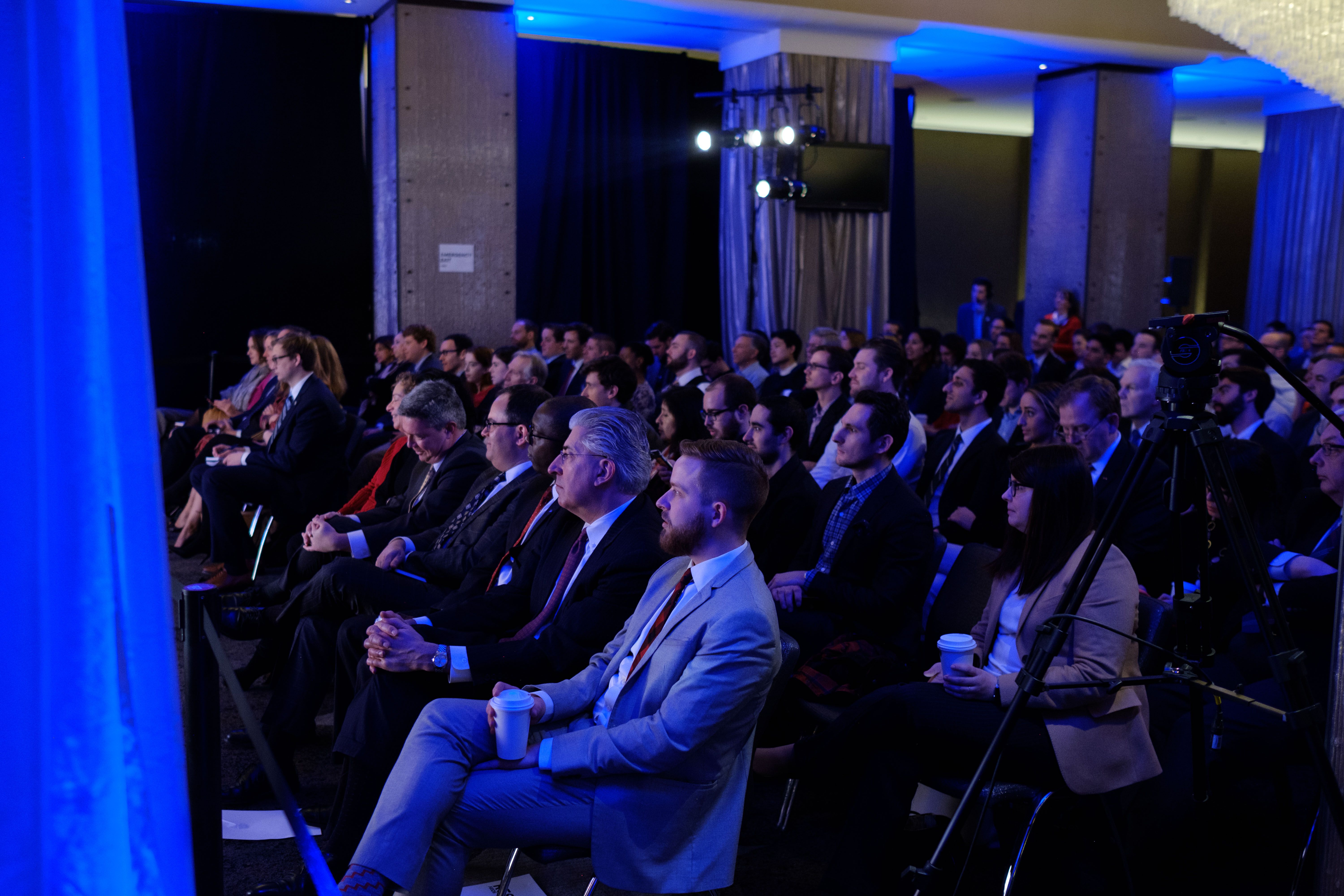 Thank you to the 220+ guests who joined us for this conversation at The W in D.C.
Go deeper:
Thank you Bank of America for sponsoring this event.