On Thursday, Mike Allen discussed the future of smart cities in the era of 5G—the next phase in super-fast networks. We learned the various roles the public and private sector play in embracing this new technology and how the current infrastructure bill relates to smart cities.
We heard from:
Ms. Diane Hoskins, FAIA, NCARB/Co-CEO, Gensler
T.H. Catherine Cortez Masto, U.S. Senator, Nevada
T.H. Darrell Issa, Representative (CA-49), U.S. House of Representatives
T.H. Yvette Clarke, Representative (NY-09), U.S. House of Representatives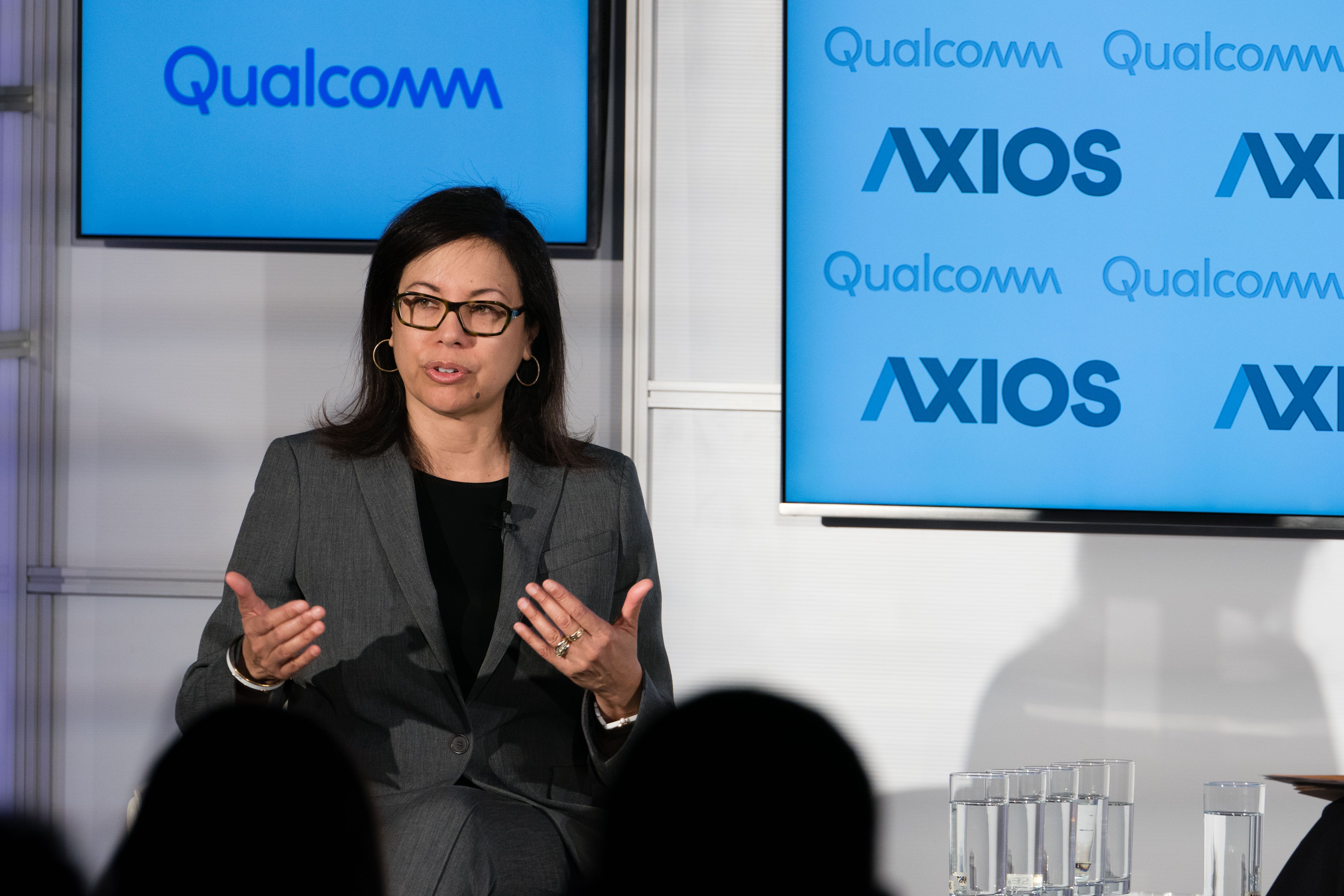 Diane Hoskins, who runs the global design firm Gensler, gives her take: "As 5G and smart cities and smart workplaces develop, the ability to connect with others is being much more valued." Photo: Chuck Kennedy for Axios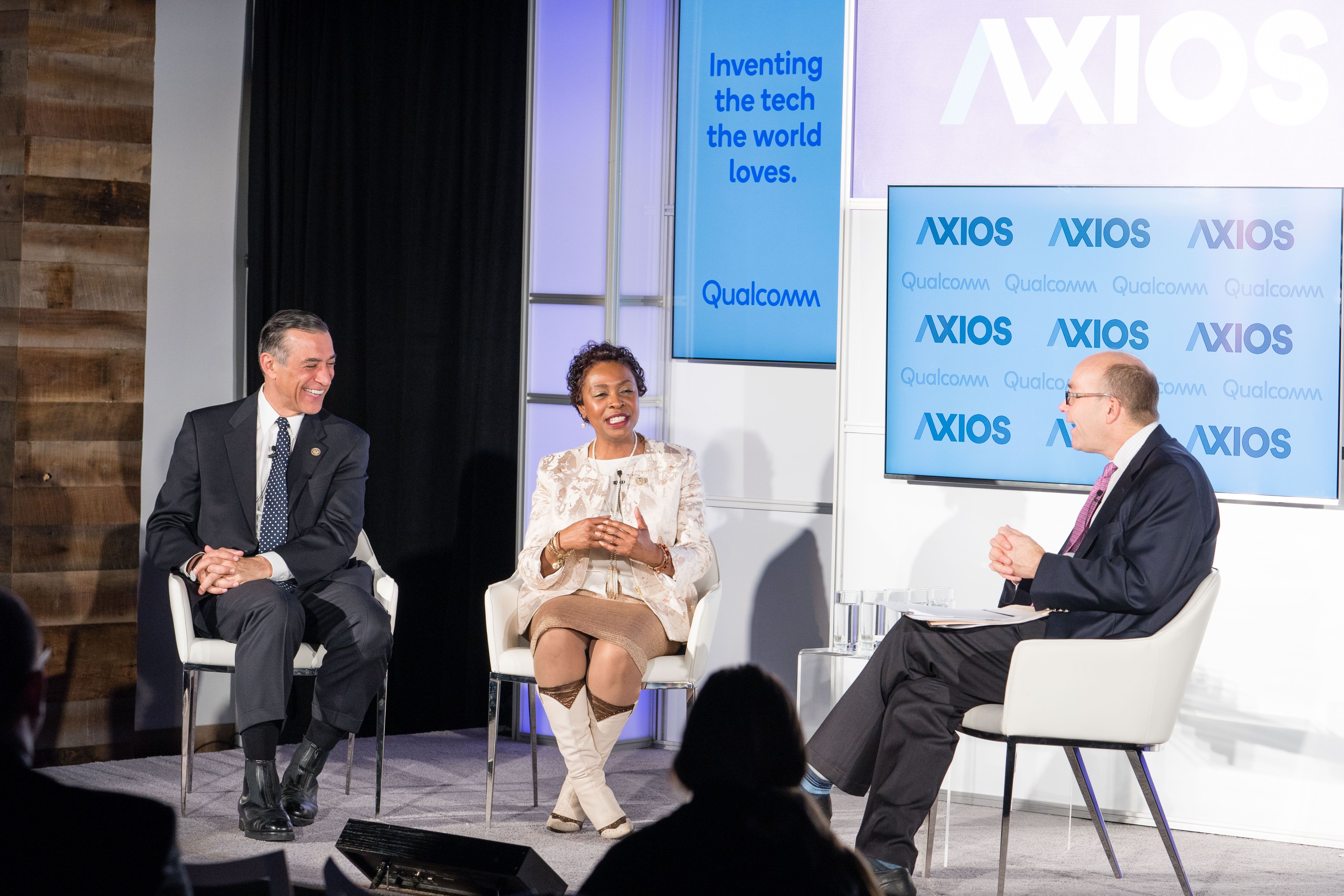 Rep. Clarke (NY-09) on the government's reluctance to embrace tech: "In Congress, we're dealing with an intergenerational dynamic. There's still some members on flip phones." Photo: Chuck Kennedy for Axios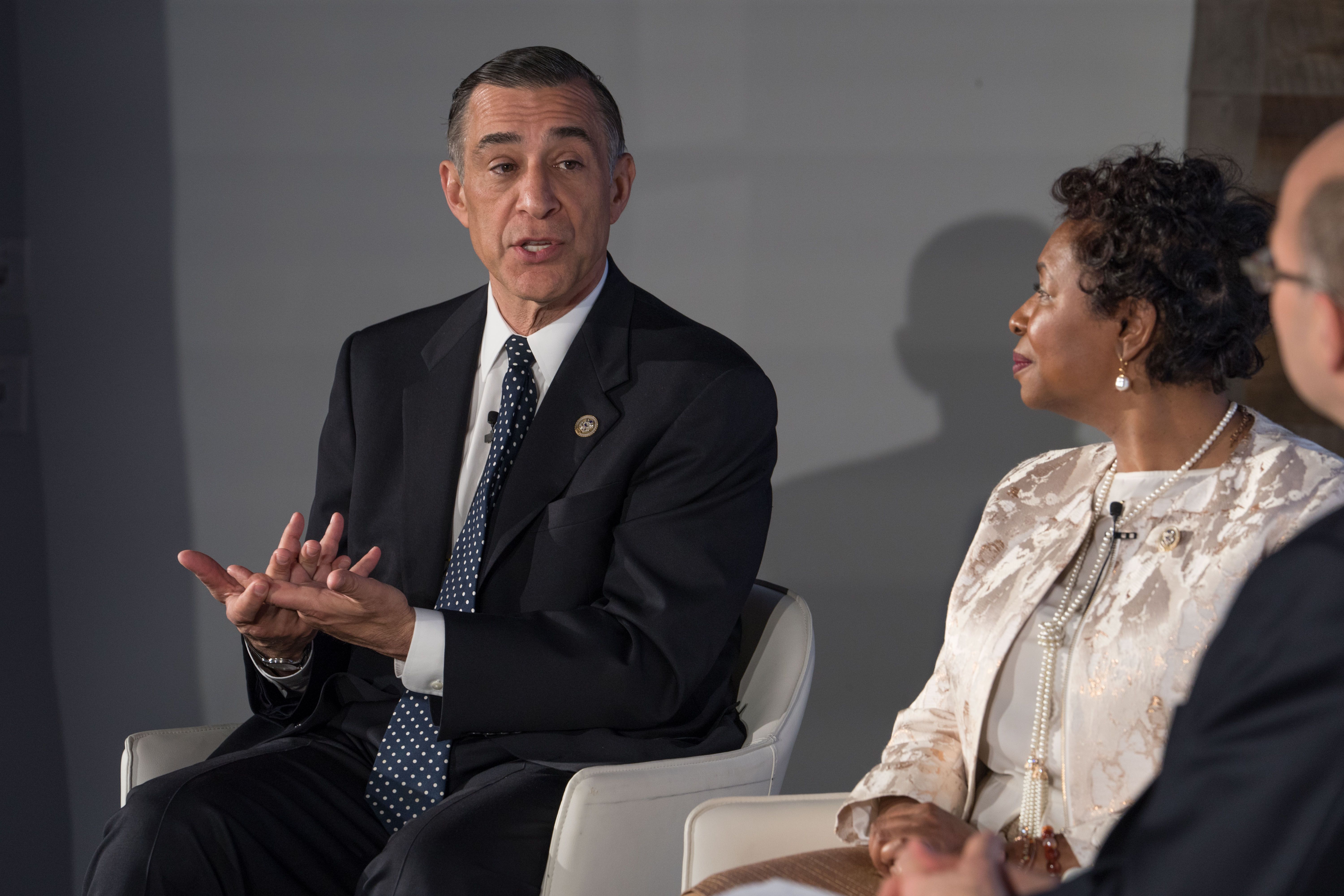 Rep. Darrell Issa says that providing more free Wi-Fi hot spots is the most generous thing the federal government could do, arguing that more data flows through Wi-Fi than cellular. Photo: Chuck Kennedy for Axios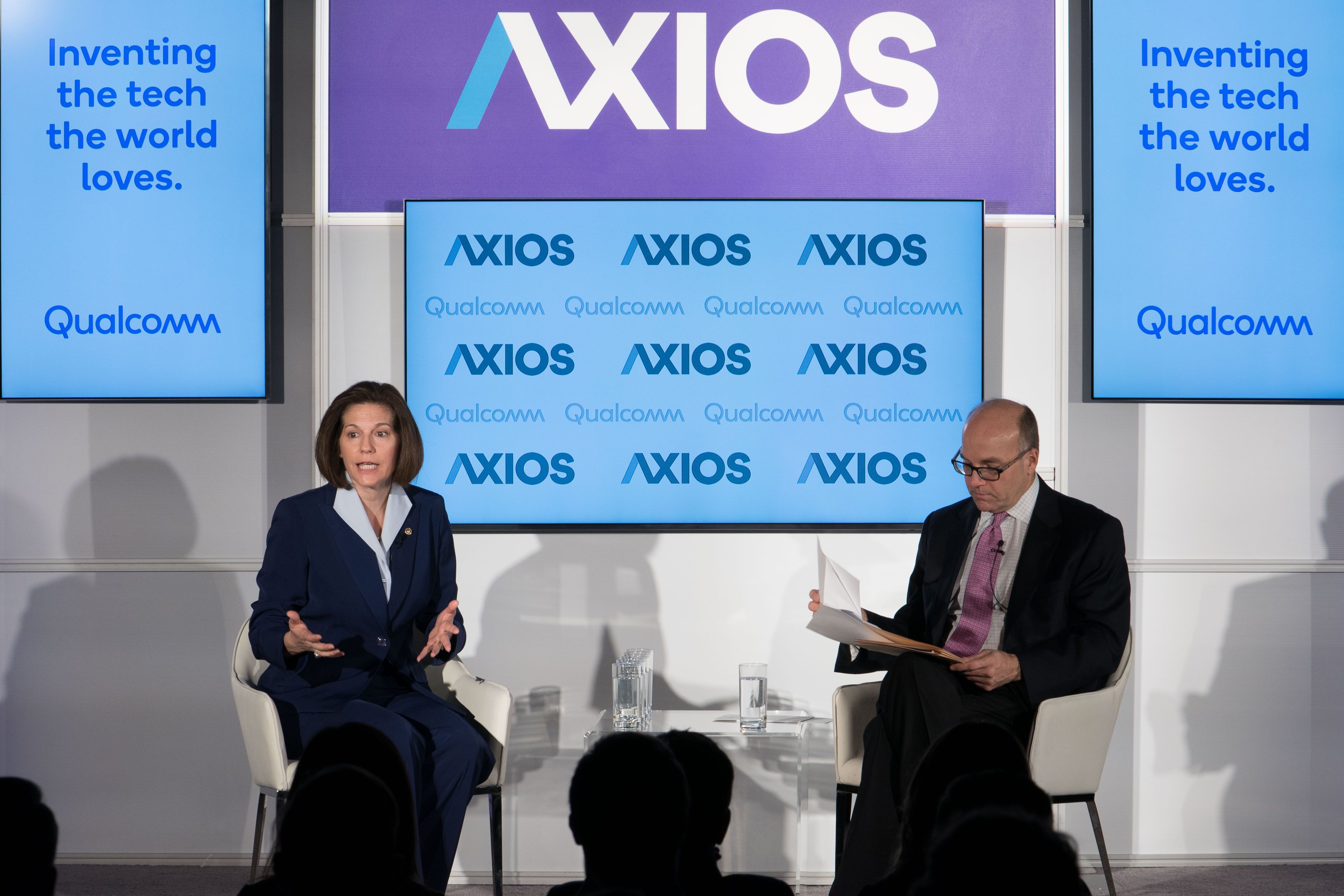 Senator Cortez Masto on President Trump's infrastructure plan: "It doesn't do enough." While the bill addresses the traditional areas of infrastructure—roads, bridges and public transportation—it does little to incorporate the role tech could play in improving our system. Photo: Chuck Kennedy for Axios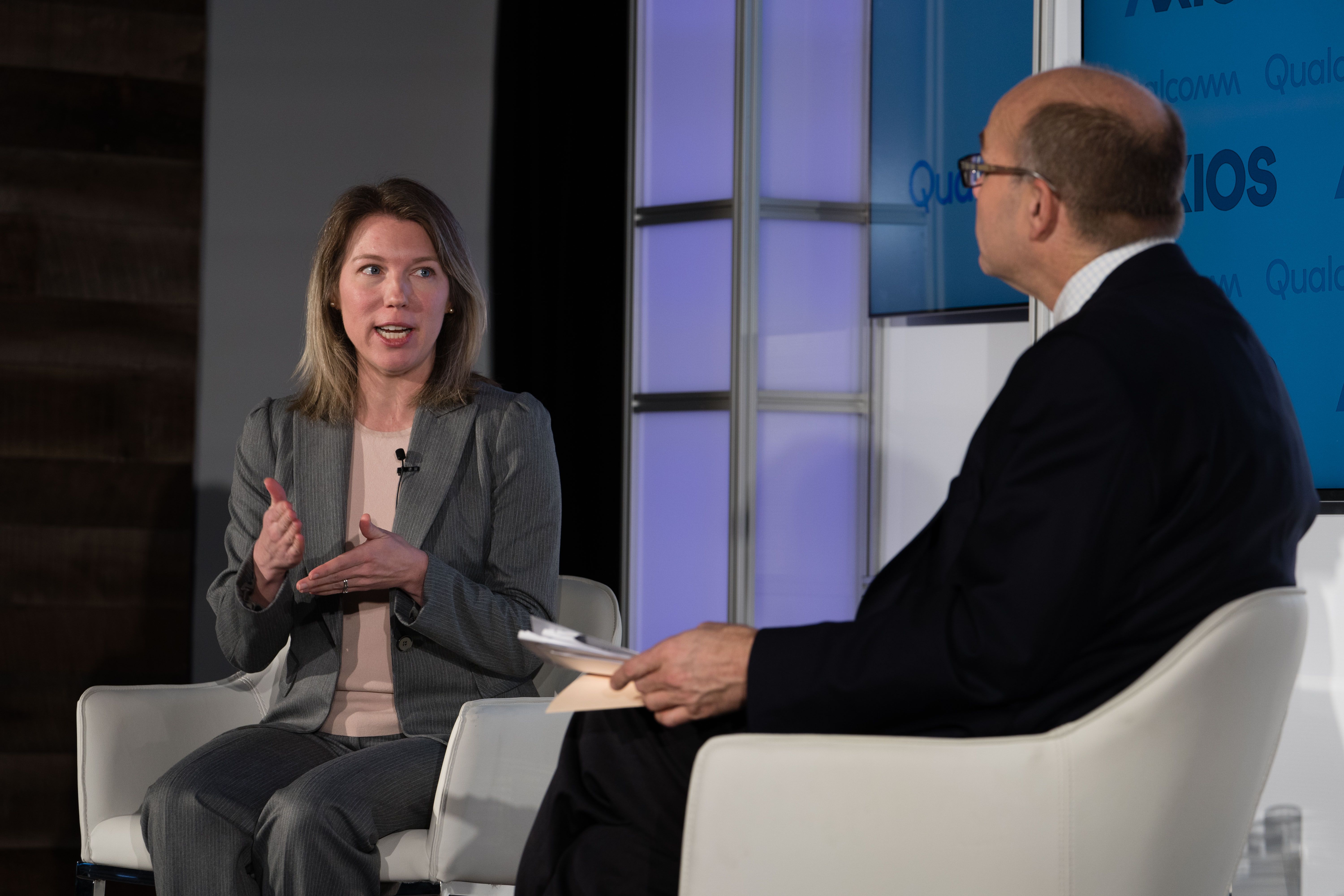 Axios Managing Editor Kim Hart duos with Mike on "Why It Matters". She explains that we used to think the connectivity of technology would allow us to move out of cities and live our lives more virtually. However, technology has had the reverse effect as it continues to improve cities and how we interact with other people when we're at work, in a car, or walking down the street. Photo: Chuck Kennedy for Axios
Thank you to Qualcomm for sponsoring this event.