1 big thing: Al Franken will resign
The #MeToo movement has claimed a sitting senator, as Sen. Al Franken announced this morning he'll resign at some point over the next few weeks.
His big quote: "There is some irony that I am leaving while a man who has bragged on tape about his history of sexual assault sits in the Oval Office and a man who has repeatedly preyed on young girls campaigns for the Senate with the full support of his party." [Video]
Other Franken quotes:
"Some of the allegations against me are not true. Others I remember very differently."
"I am proud that during my time in the Senate I have used my power to be a champion of women…I know there's been a very different picture of me painted over the last few weeks, but I know who I really am."
"I know in my heart that nothing I have done as a senator — nothing — has brought dishonor on this institution, and I am confident that the Ethics Committee would agree."
"I have faith — or at least hope — that members of this Senate will find the political courage necessary to keep asking the tough questions, hold this administration accountable, and stand up for the truth."
"Even on the worst day of my political life, I feel that it has all been worth it...I would do it all over again in a heartbeat."
Go deeper: Democrats more willing to take on their own over sexual harassment
2. What you missed
Laura Fitton is now the sixth woman to accuse venture capitalist Shervin Pishevar of sexual misconduct, and the first to do so on the record. Read her accusations.
Former Rep. Harold Ford Jr. has been fired from Morgan Stanley after a human resources investigation into allegations of misconduct. Details.
The buyer of that $450 million da Vinci painting was Mohammad bin Salman, the Saudi crown prince, per the WSJ.
A judge has ordered Argentina's former president arrested for "treason against the fatherland" for allegedly covering up possible Iranian involvement in a 1994 terror attack. Details.
MSNBC is re-hiring radio host and TV personality Sam Seder as a contributor after firing him earlier this week over a 2009 tweet. The story.
3. 1 not fun thing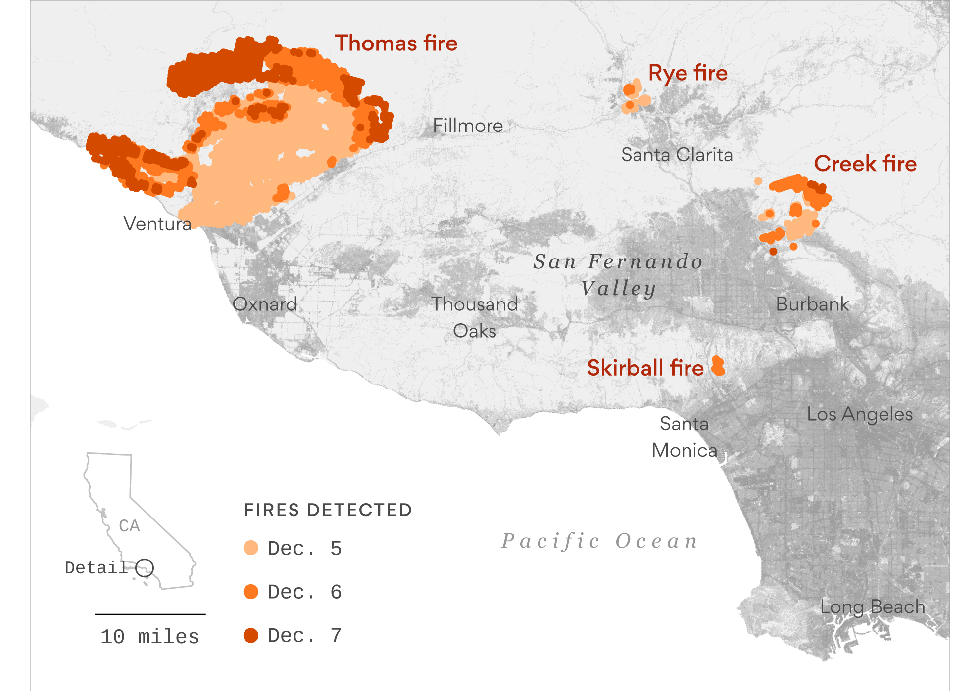 Data: NASA's MODIS and VIIRS instruments, CAL FIRE; Map: Lazaro Gamio / Axios
Here's a look at where fires have been detected in Southern California as of 4 p.m. Eastern Time using data from NASA's MODIS and VIIRS instruments.
4. 1 fun thing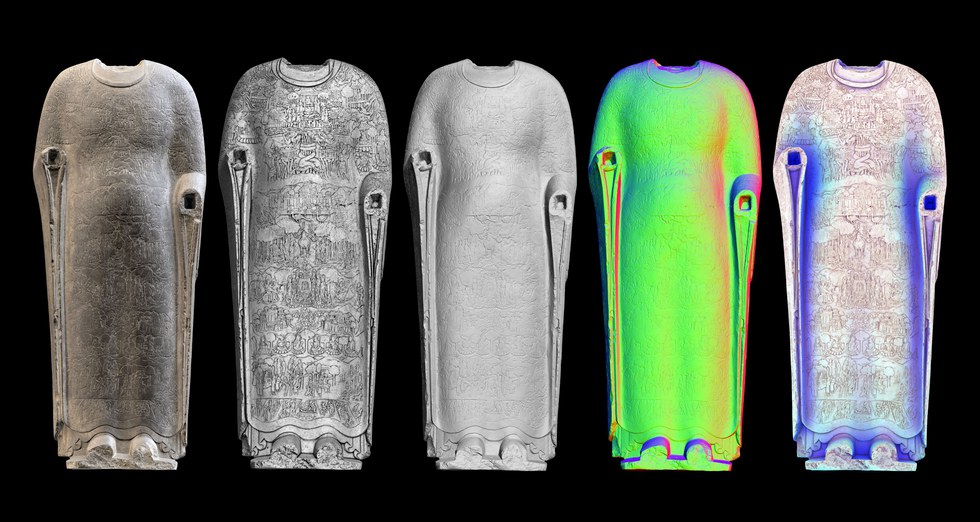 Photo courtesy of the Smithsonian
The Smithsonian has set a new goal of reaching 1 billion people, both in the U.S. and abroad, by 2022. The core of the plan, according to Secretary of the Smithsonian David Skorton, is to bring the museum's collections to those who physically can't visit by digitizing more than 15 million items and making them available online.