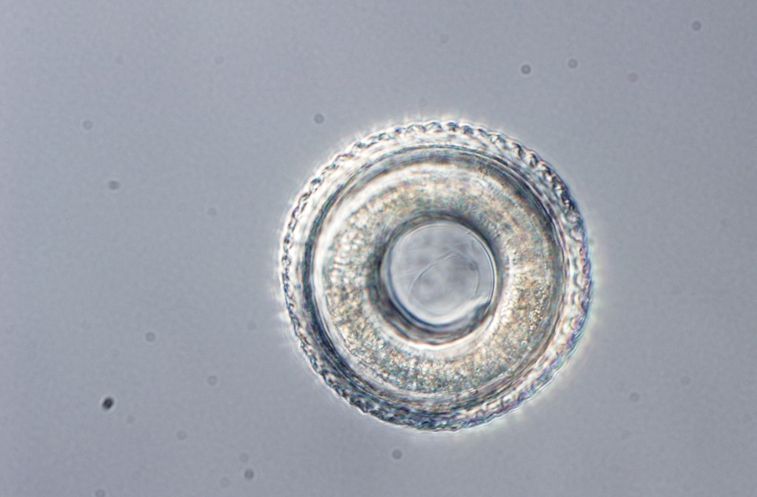 Toxocara larvae. Photo: Flukeman / Wikipedia
About 16 million people in the U.S. may have come into contact with Toxocara, an overlooked intestinal parasite that can cause developmental delays, breathing and vision problems, per The New York Times.
Why it matters: The common parasite can be found in playgrounds but there's a lack of research and funding to better understand it, The Times Laura Beil reports. The severity of the risk is unknown, and poor and minority populations are disproportionately affected, according to a 2017 report in the journal Clinical Infectious Diseases.