Amazon launches Prime subscriptions for One Medical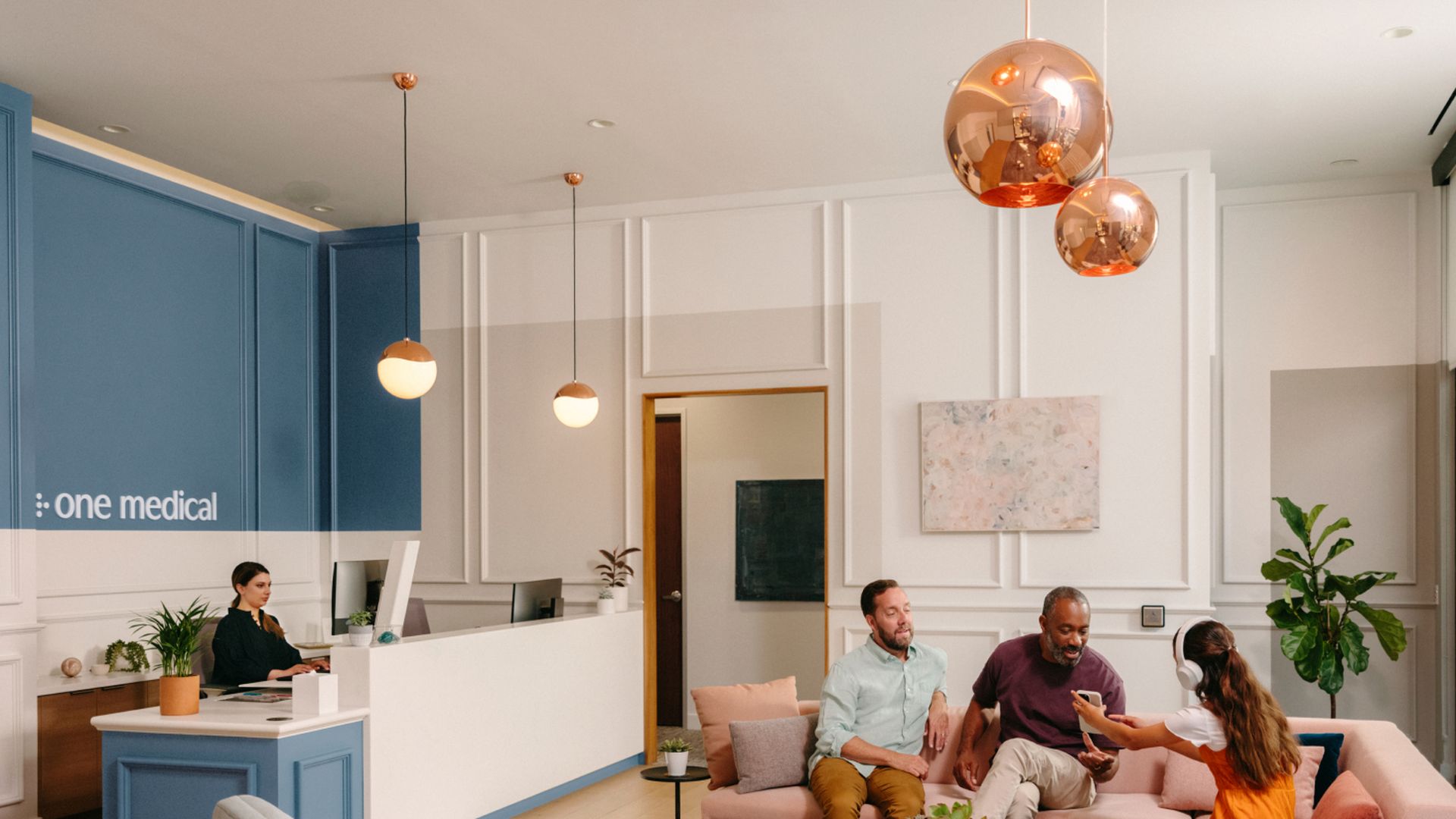 Amazon will begin offering memberships for its primary care chain One Medical to Amazon Prime members, the company announced Wednesday.
Why it matters: This is the first major move Amazon has made to integrate One Medical into its core offerings since acquiring it for $3.9 billion earlier this year.
It's also Amazon's biggest push into providing health care, which also includes Amazon Clinic telehealth services and generic drugs through RxPass, as major retailers leverage their technology to grab a larger slice of the health care delivery market.
Details: While One Medical typically charges $199 for an annual membership, Prime members will be able to purchase one for $9 per month or $99 per year on top of their Prime subscription.
Members will be able to add up to five additional family members at $6 a month, or $66 a year, each.
Membership will include unlimited 24/7 virtual services and online scheduling for same- or next-day appointments at more than 200 One Medical locations in about two dozen metro areas.
Our thought bubble: The move will test whether the membership-based primary care group can scale — without undermining the quality of care or its speedy delivery — and become profitable after years of struggling to bring its balance sheet into the black.
What they're saying: "We don't want to crush the experience, because the experience is what we think is so important," Sunita Mishra, chief medical officer of Amazon Health Services told Axios. "We've been managing up for that capacity." That includes hiring more clinicians and getting more licensed across states, she said.
Analysts say Amazon's health care expansion will put more pressure on retail rivals, particularly with the announcement coming during health insurance open enrollment and cold and flu season.
"We're in a period when consumers are hyper-aware of their medical costs. They are actively evaluating their healthcare options," wrote Forrester principal analyst Arielle Trzcinski.
"We will continue to see healthcare retailers fight back. I expect retailers to compete by lowering prices, experimenting with their own membership-based models, and working to create the best value for their customers — which is good for consumers."
Amazon's move could squeeze out smaller players in the digital health space — where funding is already being constrained — who also offer telehealth visits, pharmacy delivery and other services, she predicted.
What to watch: If Amazon can successfully scale individual memberships at One Medical, more employers may also look to include the clinics in their health plans.
More than 8,500 employers already include One Medical in their provider networks, Evercore ISI analyst Elizabeth Anderson wrote.
"This low price point should help drive further penetration and may create added pressure for competitors should [Amazon] succeed in growing its [One Medical] userbase," she wrote.
Go deeper