Web Summit CEO Paddy Cosgrave resigns after Israel-Hamas war comments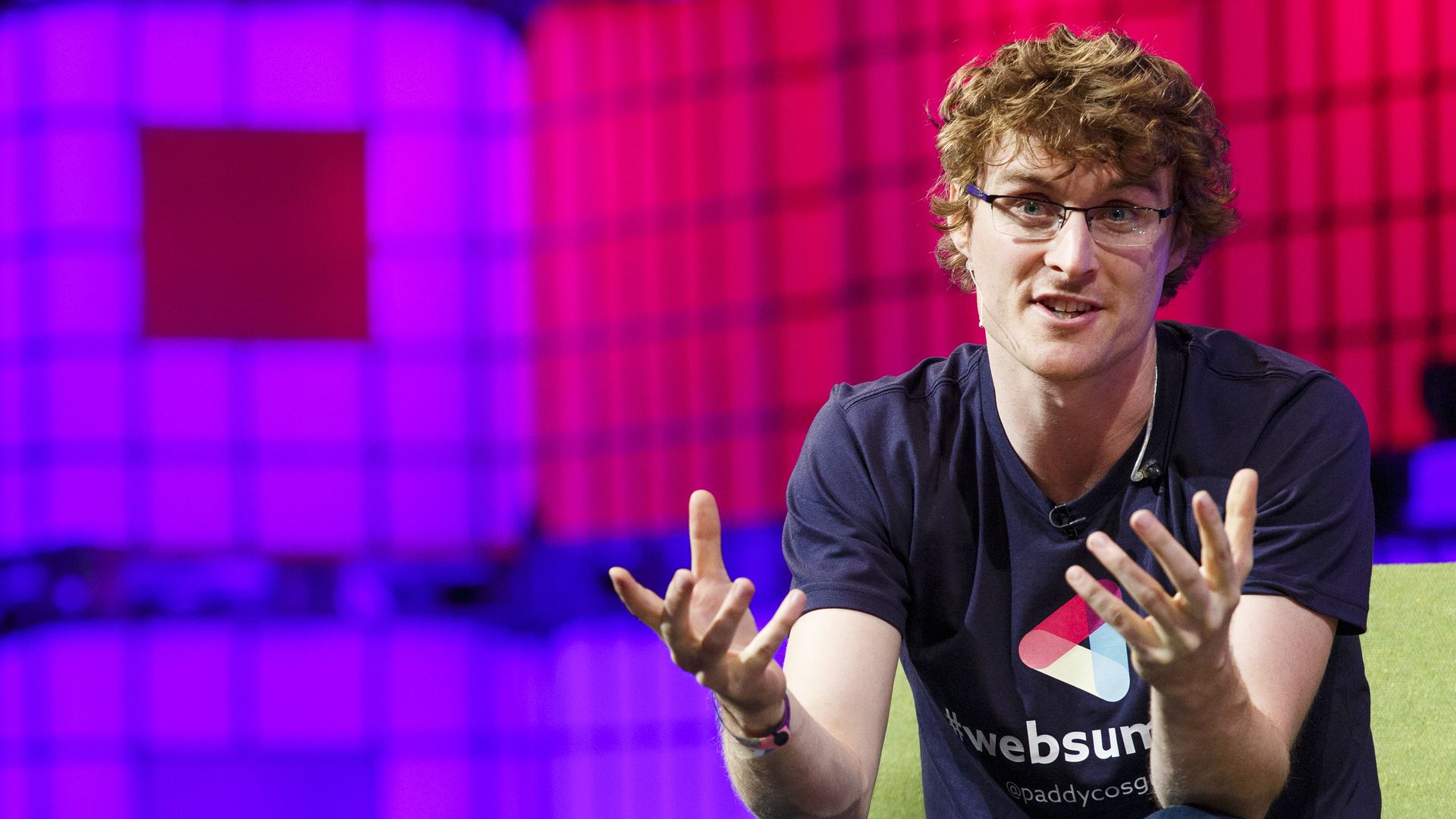 Paddy Cosgrave, the CEO and co-founder of Web Summit, one of the world's biggest tech conference companies, resigned on Saturday, following blowback to comments he made last week about the Hamas-Israel war.
Why it matters: The remarks led a slew of major companies, speakers and sponsors to withdraw from the event, including Amazon, Meta, Google and Intel.
Details: "I am resigning as CEO of Web Summit with immediate effect," Cosgrave said. "Unfortunately, my personal comments have become a distraction from the event, and our team, our sponsors, our startups and the people who attend. I sincerely apologise again for any hurt I have caused."
A Web Summit spokesperson said the company will appoint a new CEO as soon as possible, and Web Summit 2023 in Lisbon will go ahead as planned.
Web Summit hosts several major conferences globally every year. Its Lisbon, Portugal, event regularly attracts 70,000 people.
Catch up quick: Cosgrave posted on X , formerly Twitter, on Oct. 13, "I'm shocked at the rhetoric and actions of so many Western leaders" in response to Israel's bombing of the Gaza Strip.
"War crimes are war crimes even when committed by allies, and should be called out for what they are," he wrote, referencing Israel's initial decision to cut electricity and block the entry of food, fuel, water and other supplies to Gaza while giving more than 1 million Palestinians living north of Wadi Gaza 24 hours to leave their homes and evacuate to the southern part of the Gaza Strip.
Cosgrave clarified his comments two days later, saying that "what Hamas did is outrageous and disgusting," but reiterating that Israel does not "have a right to break international law," further posting: "I will not relent."
As withdrawals piled up, Cosgrave issued an apology Oct. 17 : "I unreservedly condemn Hamas' evil, disgusting and monstrous October 7 attack. I also call for the unconditional release of all hostages," adding: "I unequivocally support Israel's right to exist and to defend itself."
Editors note: Several Axios reporters are scheduled to moderate at Web Summit.
Go deeper