Retail sales soar in September, continuing summer surge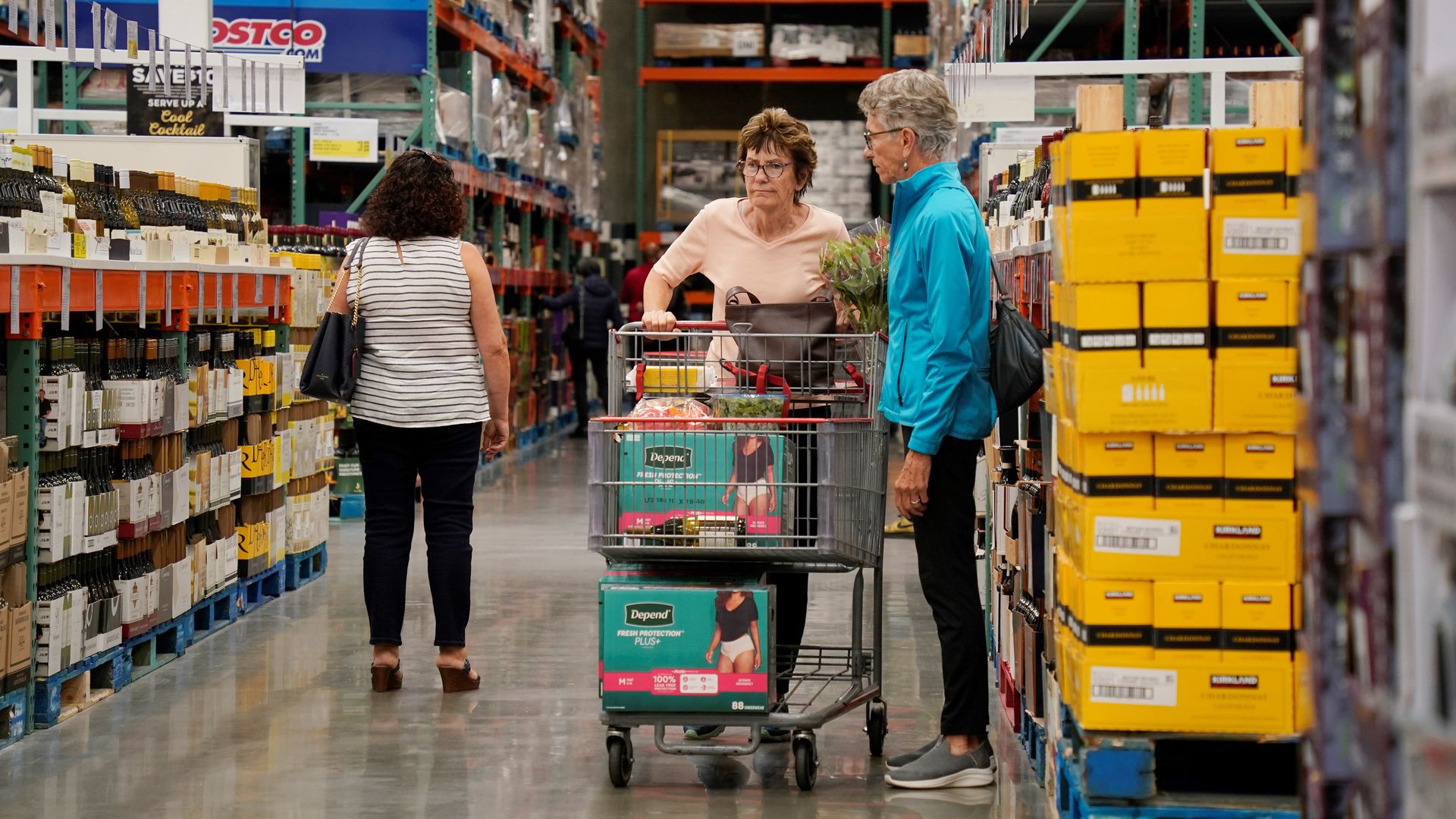 A summer spending binge continued into the start of the fall, as retail sales surged ahead in September, according to new government data.
Driving the news: Retail sales rose 0.7% last month, far above the 0.2% that analysts had expected. The Census Bureau also revised its August retail sales number up to 0.8%, from 0.6%.
Why it matters: The numbers point to strikingly resilient consumer demand, which helps explain why the broader economy has kept growing despite sky-high interest rates and signs of slowing in the job market.
By the numbers: The strength in sales was broad-based. Even excluding volatile sales of motor vehicles and at gas stations, retail sales were up 0.6%.
Sales at restaurants and bars were up 0.9%, internet sales up 1.1%, and sales at "miscellaneous store retailers" — which includes office supplies, florists, gift shops, and more — were up 3%.
The numbers are not adjusted for inflation. However, the Consumer Price Index rose 0.4% in September, so the strong gains indicate Americans were buying more last month, not just paying more.
Over the last three months, retail sales rose at a blistering 8.4% annual rate.
Between the lines: Consumer spending represents about two-thirds of all U.S. economic activity, so the strong spending patterns are creating a floor underneath the overall economy, helping prevent a recession despite various headwinds.
The bottom line: Never bet against the willingness of the American consumer to spend.
Go deeper