Senate unveils bipartisan bill to avert government shutdown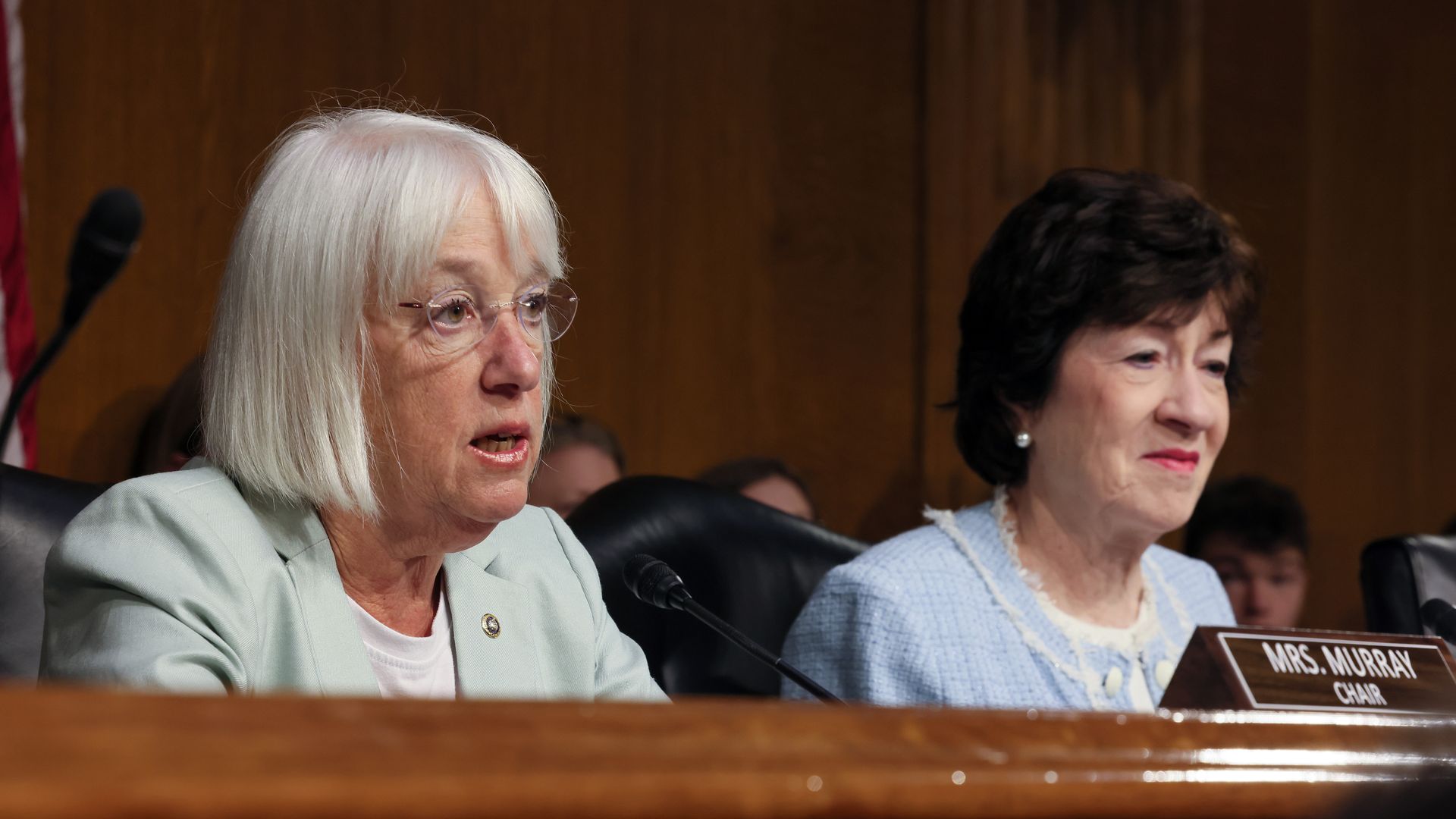 The Democrat-led Senate on Tuesday rolled out bipartisan legislation keep the government funded until Nov. 17.
Why it matters: The legislation, called a continuing resolution or CR, would avert a government shutdown ahead of the Sept. 30 deadline to extend federal funding.
The details: The measure, released by Senate Appropriations Committee chair Patty Murray (D-Wash.) on Tuesday afternoon, would keep funding at 2023 levels and include about $6.2 billion in aid to Ukraine and $6 billion in disaster relief.
The Ukraine and disaster aid figures mean the battle over the Biden administration's much larger request for supplemental funding for those two purposes likely would be punted until November.
The bill also would extend the Federal Aviation Administration's authorization as well as food assistance programs that are set to expire Sept. 30.
What we're watching: The bill would set up a Thanksgiving deadline for Congress to pass annual spending bills.
What they're saying: Senate Minority Leader Mitch McConnell (R-Ky.) signaled support for the measure in a Tuesday floor speech ahead of its release.
"A government shutdown would be an unnecessary disruption of the important work on the Senate's agenda," he said. "So I would urge each of my colleagues to work this week to avoid one."
Yes, but: House Republicans have pushed for much lower funding levels, with some on the right firmly rejecting any additional aid to Ukraine.
House Speaker Kevin McCarthy (R-Calif.) said Tuesday he wants to meet with President Biden, signaling a sudden willingness to compromise on government spending even as right-wingers in his party threaten to replace him if he compromises on spending cuts they want.
What's next: Senate Majority Leader Chuck Schumer (D-N.Y.) said in a statement the Senate will take its first procedural vote on the measure later on Tuesday.
He thanked McConnell for working "in good faith to get us to this point," and said that once it's passed, the House "must swiftly take up the bill and send it to the president's desk to avoid a shutdown[.]"
Editor's note: This story has been corrected to say the continuing resolution includes $6.2 billion for Ukraine and $6 billion for disaster relief, not $4.5 billion and $3.7 billion, respectively.
Go deeper