Paris Agreement's most ambitious target still within reach: report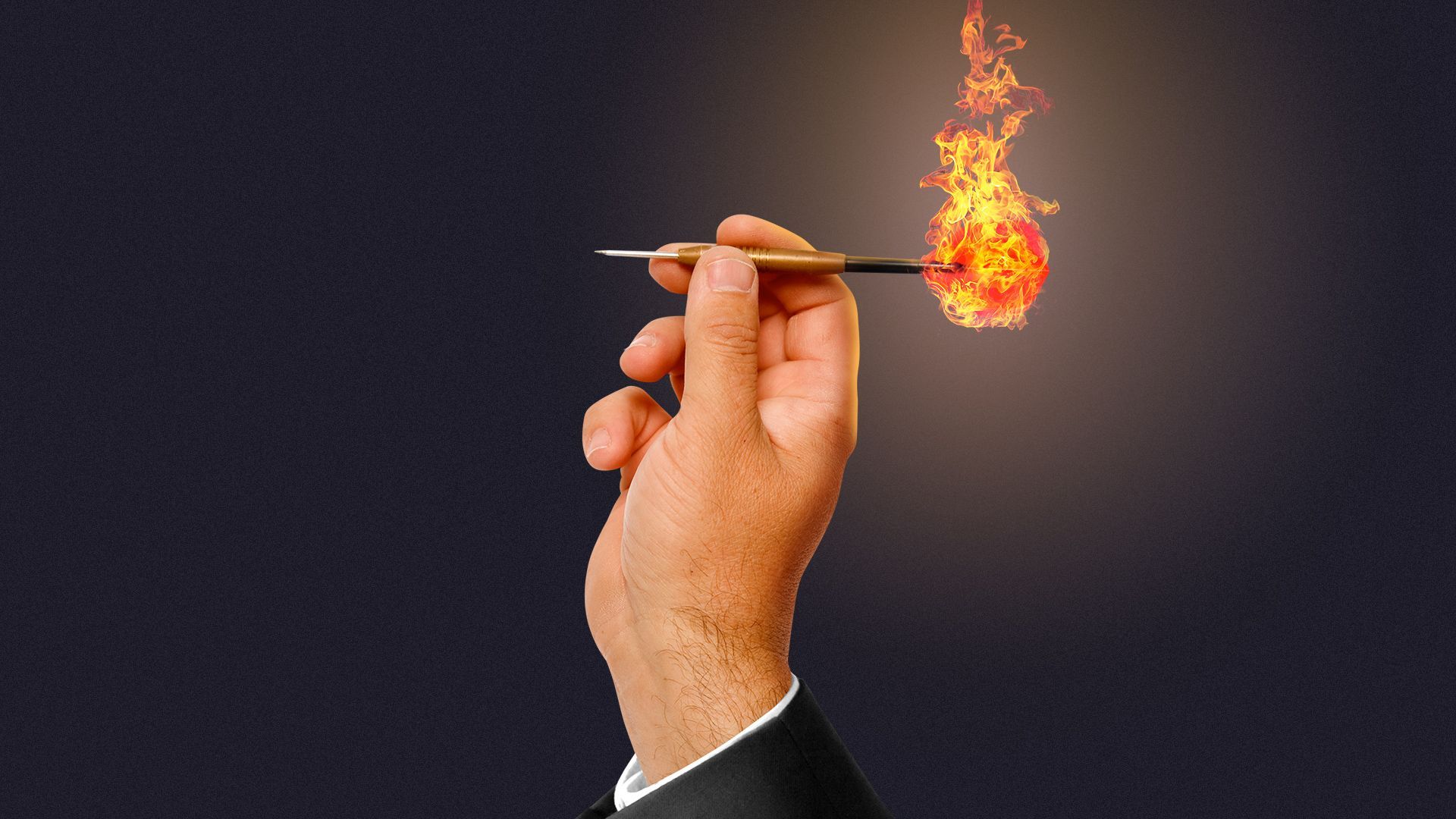 The window for adhering to the Paris Agreement's 1.5-degree temperature target is narrow, but quick action before 2030 could help forestall potentially devastating climate change impacts, a new report finds.
Why it matters: The assessment, from the International Energy Agency, is likely to prove influential at the upcoming UN climate summit in Dubai later this year and in energy policy circles afterward.
Zoom in: The analysis is an update of the IEA's 2021 net zero scenario detailing what it would take for the world to hold climate change to 1.5°C (2.7°F) above preindustrial levels.
Climate studies show that if the world were to warm beyond this threshold, the odds of calamitous climate change impacts, from rapid and more significant sea level rise to deadly extreme weather events, would increase markedly.
The IEA concludes that while significant progress has been made toward meeting the 1.5-degree target since its 2021 net zero scenario analysis was released, a narrower window now exists to limit warming to that level.
The report lays out a particular pathway to reaching net zero emissions by 2050, with different countries arriving at the goal at different times, depending on their circumstances. The U.S., as a major industrialized country, would be expected to reach net zero prior to 2050.
The big picture: The IEA foresees global carbon dioxide emissions from the energy sector peaking this decade after reaching a record high in 2022.
In addition, it projects that coal, oil and natural gas demand will peak this decade "even without any new climate policies," due to the rapid expansion of cleaner energy technologies such as wind and solar power.
The new analysis concludes that we already have the technologies needed to get the world about 80% of the way toward net zero emissions by 2050: renewables, energy efficiency, methane emissions cuts and electrification.
The report calls for a tripling of global installed renewables capacity to 11,000 gigawatts by 2030.
Tripling renewables by 2030 is a goal that the president-designate of the upcoming UN climate summit in Dubai has endorsed and has been using to rally other nations.
Between the lines: According to the IEA, an effective program to squelch methane leaks could yield about one-fifth of all the emissions reductions through 2030 in the scenario, for just 2% of the net income the oil and gas industry earned in 2022.
Methane is a powerful, short-lived greenhouse gas.
The net zero emissions goal would require some technologies not yet proven to work at scale, including carbon capture, utilization and storage, as well as direct air capture.
It will also take a lot of money — with annual clean energy funding growing from $1.8 trillion in 2023 to $4.5 trillion per year by the early 2030s.
The intrigue: One of the most enduring — and often misinterpreted — sections of the IEA's 2021 net zero scenario scenario report was its emphasis that beyond committed oil, coal and gas projects as of 2021, new fossil fuel development would not be needed because of a steep drop in demand for them.
The new report has similar language, stating: "No new long-lead time upstream oil and gas projects are needed in the NZE Scenario, neither are new coal mines, mine extensions or new unabated coal plants."
However, the IEA warns that existing oil and gas assets and pre-approved projects should go forward and be maintained to avoid price spikes or other problems that could emerge during the energy transition.
The report calls electrification "the new oil," noting the challenges posed by having some of the raw materials in supply chains, such as critical minerals, be concentrated in particular geographical areas.
Threat level: Should the global community decide not to put in place more ambitious climate policies through 2030, then achieving the 1.5°C target would be far more dependent on carbon removal technologies.
"Removing carbon from the atmosphere is costly and uncertain," the report states. "We must do everything possible to stop putting it there in the first place."
What they're saying: "The pathway to 1.5°C has narrowed in the past two years, but clean energy technologies are keeping it open," said IEA executive director Fatih Birol in a statement.
Reality check: Countries have consistently been failing to live up to their climate commitments, and setting their emissions reduction targets at levels that would fail to limit warming to just 1.5°C above preindustrial levels.
This will be a major topic of debate at COP28 in Dubai.
Go deeper