How Adam Nagourney wrote "The Times," his new history of the N.Y. Times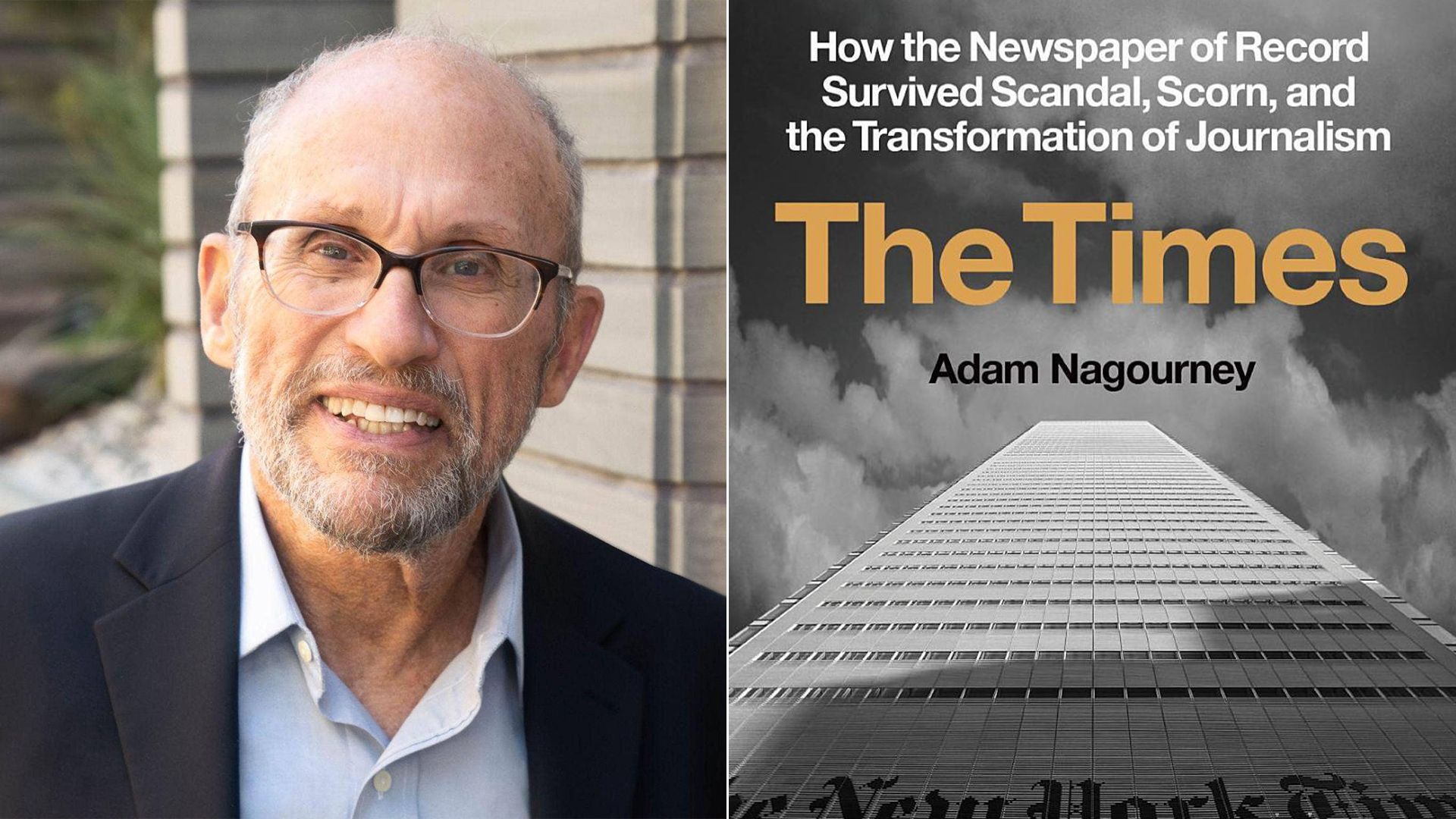 Adam Nagourney, a 27-year New York Times journalist who's now covering 2024, is out Tuesday with a seven-year passion project — "The Times," an unauthorized history vivisecting the paper's disruptive span from 1977-2016.
Why it matters: Although the NYT had no control, all the key figures — including all living publishers and executive editors — spoke to Nagourney on the record. "This was the moment — while everyone was alive and sharp," he told Axios.
What they're saying: "I made a real point, from the start of this project to talk to players ... who were older and who I realized needed to be interviewed sooner rather than later," Nagourney, 68, added.
"That often meant that I was not as prepared as I would like to be for interviews — which, as you can imagine, was particularly daunting in sitting down with some of the most accomplished (dare I say exacting?) editors of their generation."
"None of the main characters has died," Nagourney said. "But I'm not sure they would be up to the kind of rigorous interviews we went through four or five years ago."
Zoom in: Nagourney's 592-page deep-dive relies on "hundreds of interviews and thousands of documents and letters contained in the newspaper's archives and the private papers of editors and reporters," his publisher says.
"I was very lucky to come across oral histories that had been recorded by key players ... decades ago," Nagourney said. "They were recorded for history; they were often startlingly frank."
Go deeper: "Masthead Gladiators at the New York Times," by New York Magazine's Shawn McCreesh
Go deeper