Convenience-focused startups adjust to tighter money, lower expectations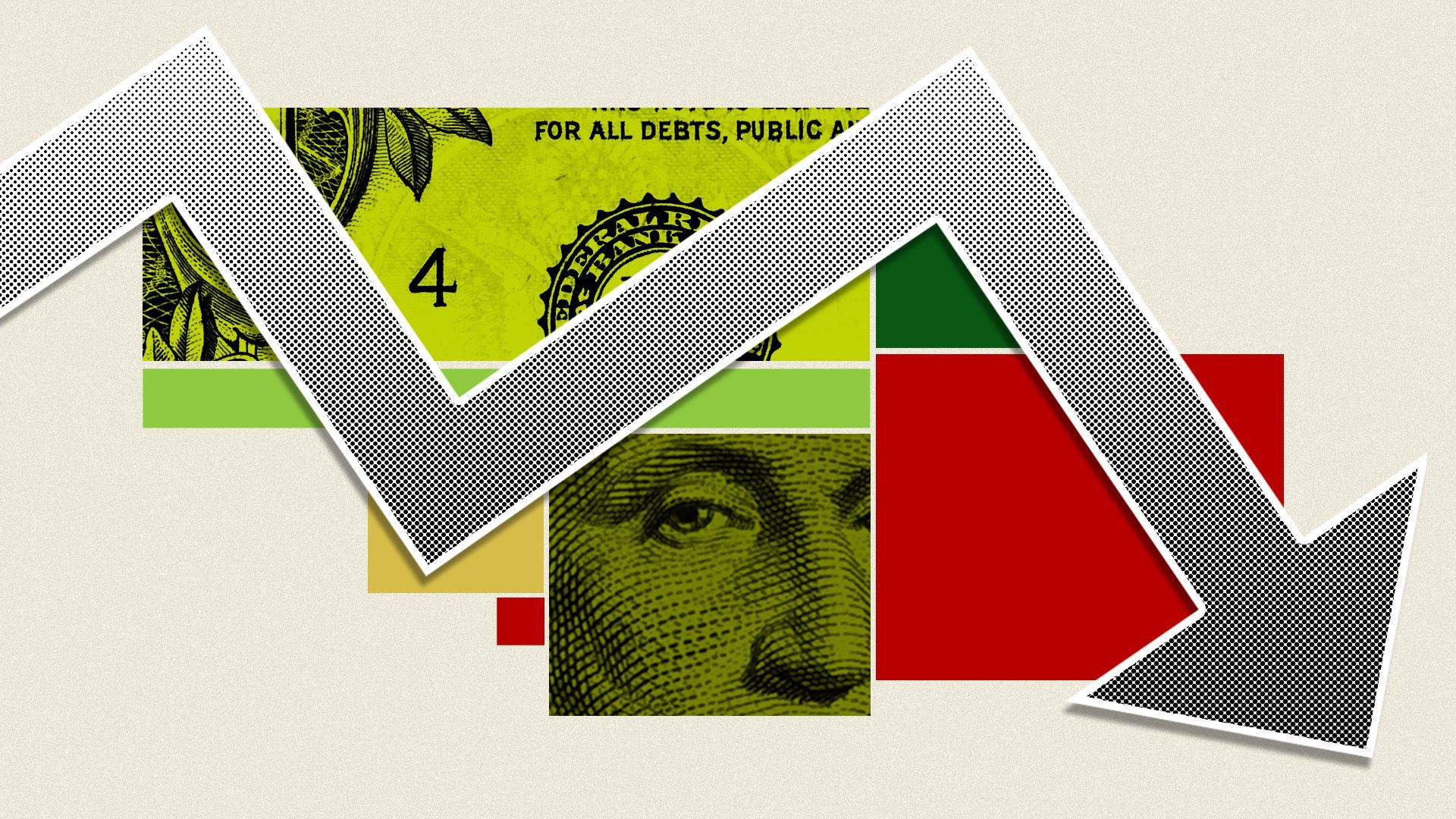 Years of zero interest rate policy (ZIRP) gave the world ambitious venture capital-stuffed companies that sought to make everyday tasks and chores as easy as the tap of a button. But the reality of those business models is much more modest now.
Why it matters: We were promised a new world of hyper-convenience while VCs dreamed of billions in investment returns.
Driving the news: Just in the past week or so, a number of those companies have entered new corporate chapters.
The big picture: These businesses, while facing headwinds, are far from being considered failures.
Instacart has managed to become profitable despite the delivery business being notoriously low-margin.
Jokr appears to be doing well in Latin America after retreating from the U.S. last year. A number of delivery services are operating around the world (though there's been a lot of consolidation given the low margins and complex operations).
Others, including Uber, Lyft, and Airbnb, have matured into publicly traded companies in recent years.
Yes, but: The results haven't met the expectations these brands touted at the height of the bull market.
In the late 2010s, we had apps for everything "on demand": valet parking, chocolate chip cookie delivery, home cleaning, and car repairs, just to name a few.
The majority of these companies no longer exist. Many of them shut down within a couple of years and others died slowly, sometimes at the hands of acquirers.
Instacart went public, but at a fraction of the valuation it had in 2021. (Its current stock price is also trading below its IPO and below what it was at the close of its first day of trading, but broader market forces are also a factor.)
Scooter and bike rental companies have gone through a lot of consolidation as well, and Bird has had a very bumpy ride since going public.
Airbnb is facing new heavy regulations in some cities, including New York City, which just stepped up its enforcement on short-term rentals. The company has called it a "de facto ban."
Between the lines: The value of a venture dollar has changed. It's not free anymore.
Companies have to do more with less and figure out how to generate their own dollars sooner.
One obvious exception right now is artificial intelligence, but even in that field, investors seem at least somewhat vigilant about business models.
The bottom line: After a decade-long trip into the stratosphere, we've come back down to Earth.
Just as the ZIRP era lasted far longer than anyone thought it would, the current interest rate environment appears here to stay for a while. Startups should internalize that and adjust.
Driving the news: The Federal Open Market Committee this week elected to leave the federal funds rate unchanged at a range of 5.25% to 5.5%, with 12 of 19 top policymakers expecting one more rate increase this year to be justified.
From my colleague, Axios Macro's Neil Irwin:
Between the lines: Fed officials are embracing a higher-for-longer strategy in which they only push interest rates slightly higher than they are now, but then hold those rates at elevated levels through most of next year.
The goal is to slow activity and keep inflation moving downward.
"Economic activity has been stronger than we expected, stronger than I think everyone expected," Powell said.
The median official raised their projections for 2023 GDP growth, to 2.1% from 1% in June, reflecting strikingly strong growth this summer.
The median also saw the unemployment rate rising only to 3.8% this year, not the 4.1% envisioned in June, reflecting a resilient labor market.
"Job gains have slowed in recent months but remain strong," the committee's statement said.
Fed officials expect inflation for the full year to be 3.3% this year and 2.5% next.
Of note: More top Fed policymakers now believe that the longer-term interest rate has risen, implying that rates will stay elevated well above the ultra-low levels of the recent past.
Five top officials now believe that the longer-term rate is 3% or higher. Three held that view in June and zero did last year.
The median estimate of longer-term interest rates was unchanged at 2.5%, however.
Go deeper