Canada's awful summer gives way to a burning fall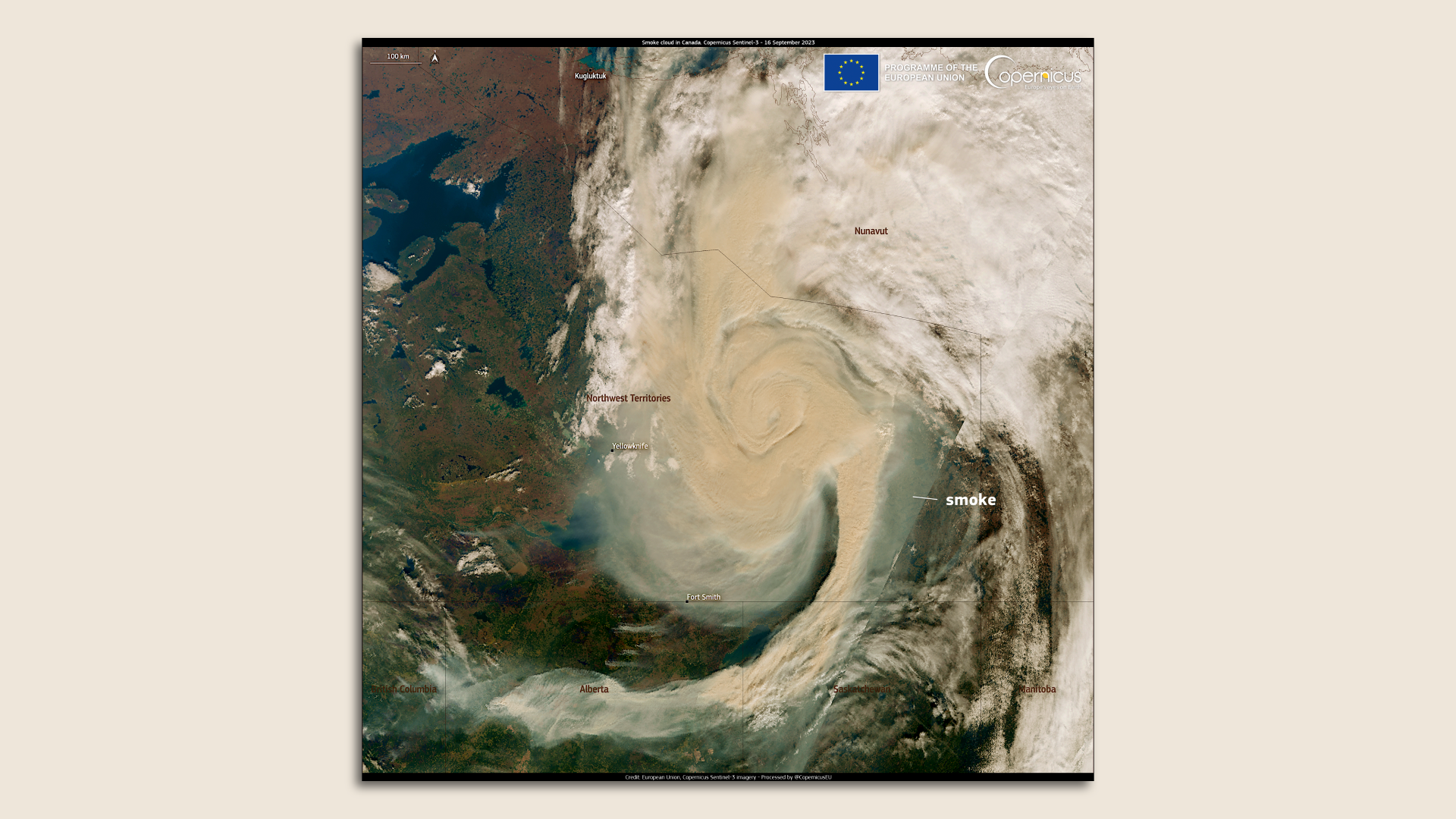 Just days away from summer's end, Canada's worst wildfire season on record isn't letting up.
Why it matters: The fires have forced thousands of people to flee their homes and likely caused billions of dollars in damages and economic losses.
Threat level: The fires have released hundreds of megatonnes of carbon dioxide that will contribute to global warming, which made the blazes more likely and intense to begin with.
Wildfire smoke, as pictured above, has repeatedly degraded air quality in cities across North America, even at times crossing the Atlantic Ocean to affect European skies.
By the numbers: Over 900 fires were burning across Canada on Wednesday, including more than 500 that were out of control.
So far, over 6,300 fires have burned an estimated 43.4 million acres — an area almost the size of Oklahoma.
State of play: Fire seasons typically taper off and are mostly over by the end of October, but Canadian officials say this year is unprecedented.
The big picture: The U.S. has had a below-average season in terms of acreage burned, but the number of fires it has had is mostly in line with 10-year averages.
Go deeper