Ohio, "birthplace" of aviation, to become "flying taxis" manufacturing hub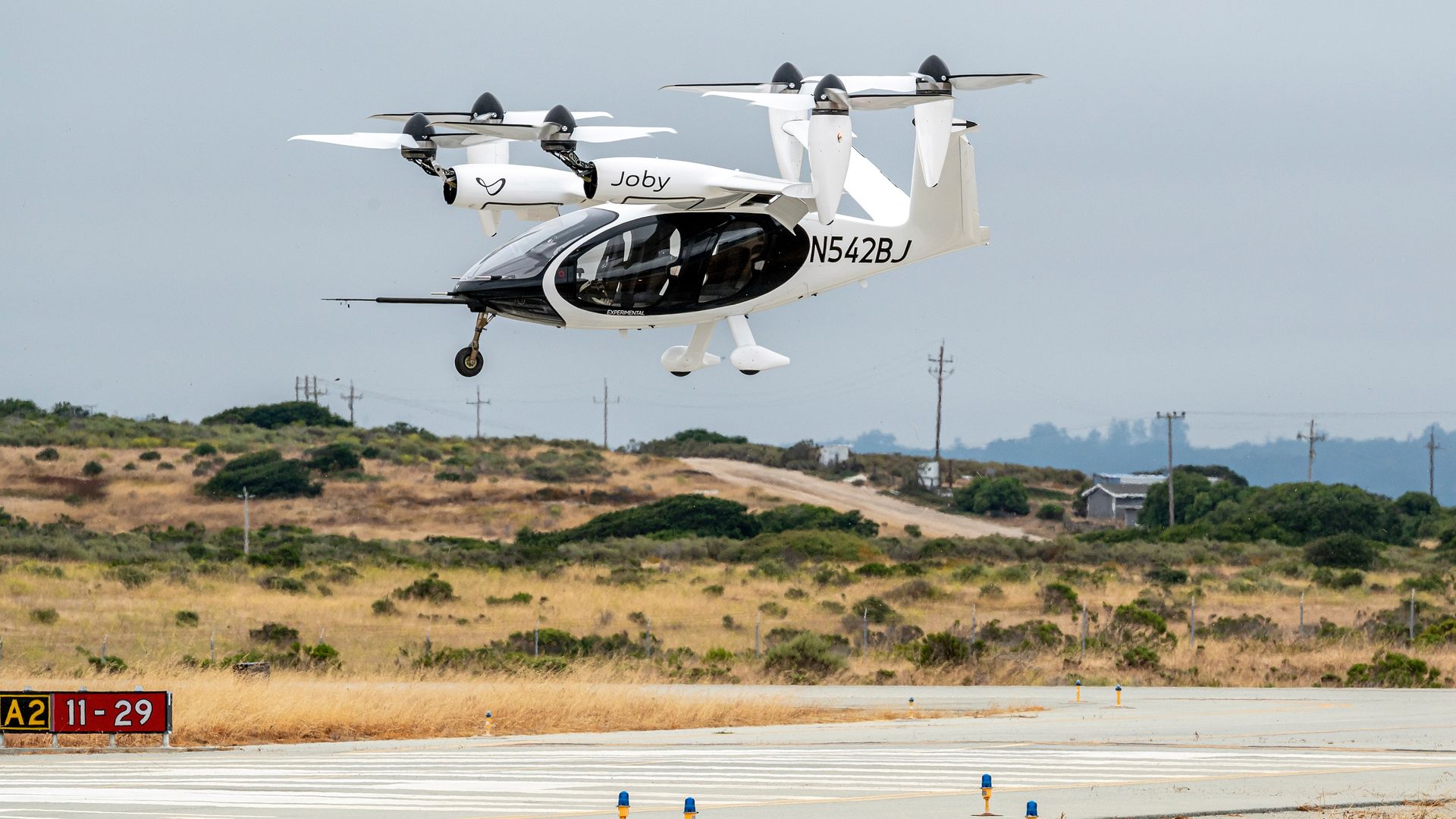 Electric aircraft maker Joby Aviation announced plans Monday to build its first scaled production plant to produce "flying taxis" in Dayton, Ohio.
Why it matters: Dayton is regarded as the home of aviation as brothers Orville and Wilbur Wright invented and flew the first powered aircraft, lived and worked in the city, opening the first airplane factory in the U.S. there in 1910 — something Joby paid homage to in its announcement.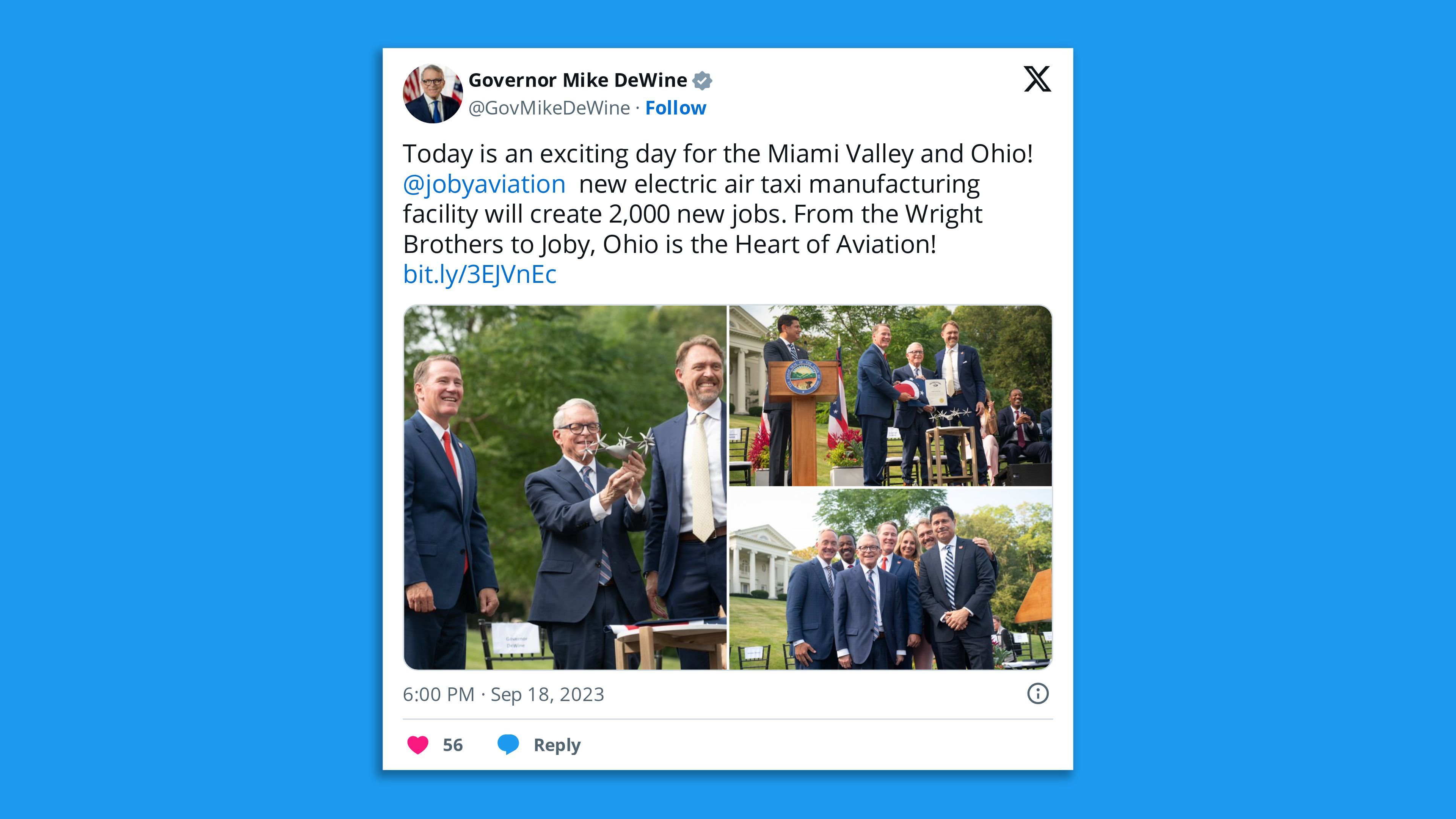 "Dayton is where the Wright Brothers harnessed the revolutionary technology of their day to open up the skies," the company said in a statement. "We intend to do the same, now bringing quiet and emissions-free flight to the world."
Details: Joby will invest $500 million to build the manufacturing plant at Dayton International Airport, producing up to 500 electric vertical take-off and landing (eVTOL) aircraft per year, per a company statement.
"Joby's production aircraft is designed to transport a pilot and four passengers at speeds of up to 200 mph, with a maximum range of 100 miles and a revolutionary quiet noise profile that is barely audible against the backdrop of cities," according to the statement.
Thought bubble, via Axios' Joann Muller: "Flying taxis" could change the way people and goods move around, but only if such aircraft can be mass-produced in a cost-effective way.
What they're saying: Ohio Gov. Mike DeWine (R) said in a statement that Joby's aircraft at the facility to be built near the Wright-Patterson Air Force Base and the U.S. Air Force Research Laboratories HQ "will redefine urban transportation and contribute to a transformational change" in the way people and goods travel.
"Ohio's legacy in aviation leadership begins with the Wright Brothers and continues now with Joby Aviation, as they launch a new era in advanced aviation manufacturing and aerial mobility in Dayton," he said.
What's next: Construction of the Ohio facility is due to start next year and Joby plans to operate aircraft as part of aerial ridesharing networks in cities and communities around the world from 2025, pending Federal Aviation Administration certification.
Go deeper: How the U.S. Air Force is clearing the path for electric air taxis
Go deeper