Updated Sep 18, 2023 -

World
Iran frees 5 Americans in prisoner swap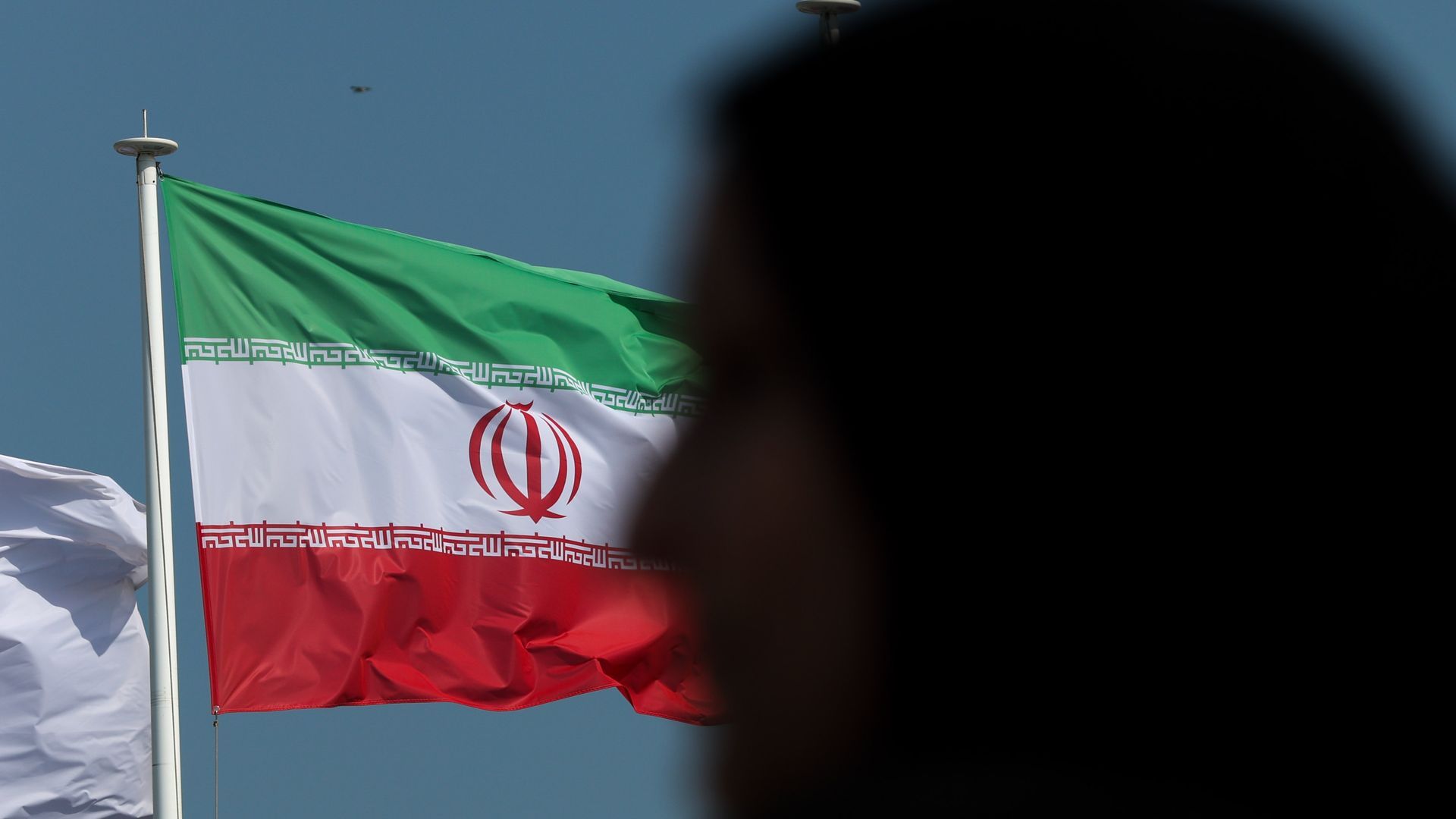 Iran has freed five Americans in a prisoner swap with the United States, which is releasing five Iranians who had been convicted or charged in the U.S.
The big picture: The Qatar-mediated deal is a rare positive diplomatic development between the U.S. and Iran. It includes the release of Iranian Americans Siamak Namazi, Emad Sharghi, Morad Tahbaz and two Americans who asked to remain private.
The Americans had been declared as wrongfully detained in Iran.
Driving the news: Two other Iranian Americans — Namazi's mother and Tahbaz's wife — were also on the plane out of Tehran on Monday en route to Qatar. U.S. officials said they had been previously barred from leaving Iran.
After landing in Doha, the seven Americans will fly from Doha to Washington D.C. to meet their families, the officials said.
What they're saying: "Today, five innocent Americans who were imprisoned in Iran are finally coming home," President Biden said in a statement on Monday.
He thanked Qatar for mediating the deal, as well as the governments of South Korea, Switzerland and Oman for their assistance.
"As we celebrate the return of these Americans, we also remember those who did not return. I call on the Iranian regime to give a full account of what happened to Bob Levinson," he said, referring to the former FBI who disappeared in Iran 16 years ago.
"As we welcome home our fellow citizens, I once more remind all Americans of the serious risks of traveling to Iran. American passport holders should not travel there."
The other side: As part of the swap, five Iranians who have been charged or convicted of nonviolent crimes will receive clemency, the U.S. officials said.
Two of the Iranians were due to be released from prison in about 100 days and the other three have been awaiting trial.
"We anticipate that two of the Iranians who do not have legal status in the U.S. will return to Iran again through Qatar," one of the U.S. officials said.
Iranian Foreign Ministry spokesperson Nasser Kanaani told state media earlier Monday that one Iranian released wishes to stay in the U.S. and the other plans to move to a third country.
State of play: Under the deal, Iran will also have access to $6 billion in funds that had been held in a restricted account in South Korea.
The funds were transferred to a restricted bank account in Qatar after Secretary of State Tony Blinken signed a waiver earlier this month to allow banks to make the transfers without fear of being harmed by U.S. sanctions.
Some Republicans, including former President Trump, have criticized the Biden administration for this part of the deal.
Yes, but: U.S. officials stressed the Iranian government will only be able to use the money for humanitarian transactions like purchasing food, medicine, medical devices and agricultural products.
"These are not taxpayer dollars. This is not a payment of any kind. No funds enter Iran ever, nor do any funds get paid to Iranian companies or entities," one of the officials said.
If Iran tries to divert the funds or use them for anything other than the humanitarian purposes authorized, the Biden administration will "take action to lock up the funds," the official added.
The U.S. also imposed sanctions against the Iranian Ministry of Intelligence for its role in arresting and interrogating Americans in Tehran's Evin prison.
It also sanctioned former Iranian President Mahmoud Ahmadinejad for his alleged involvement in the case of former FBI agent Robert Levinson, who disappeared in Iran 16 years ago.
Zoom out: U.S. officials said the prisoner swap deal was a separate and independent process from other talks between Iran and the U.S. through intermediaries around the nuclear issue.
The U.S. officials said Iran has sent many messages through the Sultanate of Oman in recent months about its willingness to return to the nuclear talks that collapsed in August 2022 after Iran rejected a draft agreement that was reached regarding a return to the 2015 nuclear deal.
The U.S. officials said that the Biden administration made it clear to Iran that "as long as it is holding American citizens wrongfully detained in Evin Prison, that does not create a construct for diplomacy at all."
The current prisoner swap deal "does remove an obstacle," one U.S. official said, adding that "if we see an opportunity, we will explore it."
What to watch: The U.S. officials refrained from criticizing Iran for its decision to expel several UN inspectors from the country but said the U.S. will hold meetings on this issue later this week with France, Germany and the U.K. to coordinate a response.
"I think we'll have much more to say on this," one U.S. official said.
Iranian President Ebrahim Raisi is in New York this week for the UN General Assembly.
Editor's note: This story has been updated with additional details throughout.
Go deeper