Hunter Biden sues IRS over release of tax information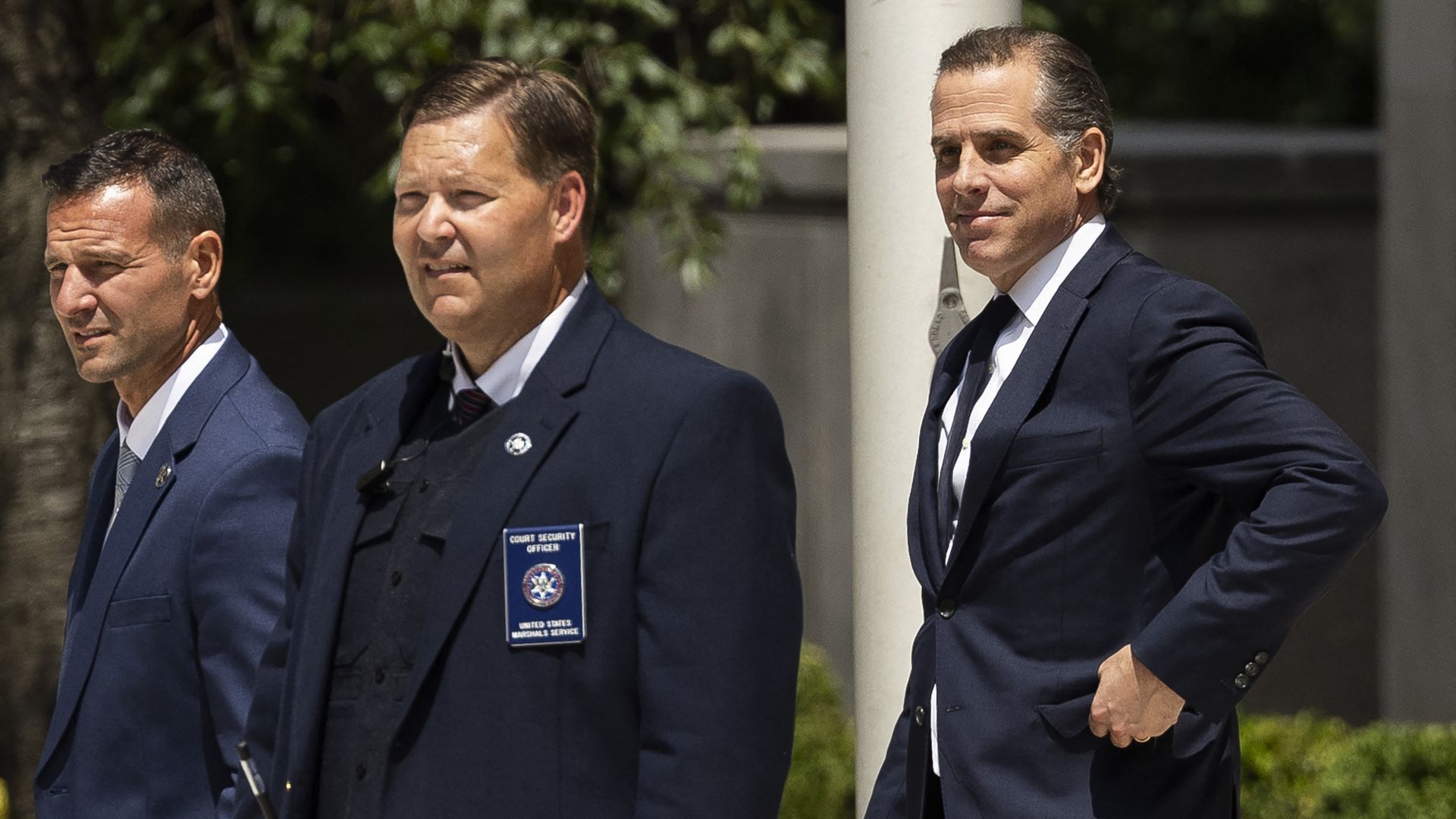 Hunter Biden sued the Internal Revenue Service on Monday, alleging the agency illegally disclosed his tax information and failed to safeguard his private records.
Driving the news: The lawsuit alleges that IRS agents "sought to embarrass" the president's son through media statements that disclosed confidential information about his taxes.
The suit singles out two IRS agents — Gary Shapley and Joseph Ziegler — for their alleged roles in the leaks, though neither is named as a defendant in the lawsuit.
The agents and their attorneys "willfully disregarded federal tax law, undermining Americans' faith in the IRS and the purported confidentiality of its investigations," the suit stated.
State of play: Shapley, Ziegler and their lawyers made "more than 20 nationally televised and non-congressionally sanctioned interviews and numerous public statements" regarding the matter, the suit stated.
Shapley and Ziegler publicly came forward earlier this summer as whistleblowers in the Department of Justice's probe into Hunter Biden.
However, the lawsuit stated that the two men's whistleblower status "cannot and does not shield them from their wrongful conduct in making unauthorized public disclosures that are not permitted by the whistleblower process."
"In fact, a 'whistleblower' is supposed to uncover government misconduct, not the details of that employee's opinion about the alleged wrongdoing of a private person," it added.
Lawyers for Shapley said in a statement Monday that neither Shapley nor his attorneys had never "released any confidential taxpayer information except through whistleblower disclosures authorized by statute."
Shapley's legal team termed the new lawsuit "just another frivolous smear" that is intended to "intimidate any current and future whistleblowers."
A representative for Hunter Biden's attorney did not immediately respond on Monday to Axios' request for comment.
Empower Oversight, an organization assisting Shapley and Ziegler, also did not respond to a request for comment about the lawsuit.
The big picture: The lawsuit comes as the president's son faces new criminal charges.
Hunter Biden last week was indicted on three charges related to his alleged illegal possession of a firearm. The new charges came after the collapse of a plea deal over the summer that would have helped him avoid jail time.
Editor's note: This story was updated with additional details from the lawsuit and a statement from Shapley's legal team.
Go deeper